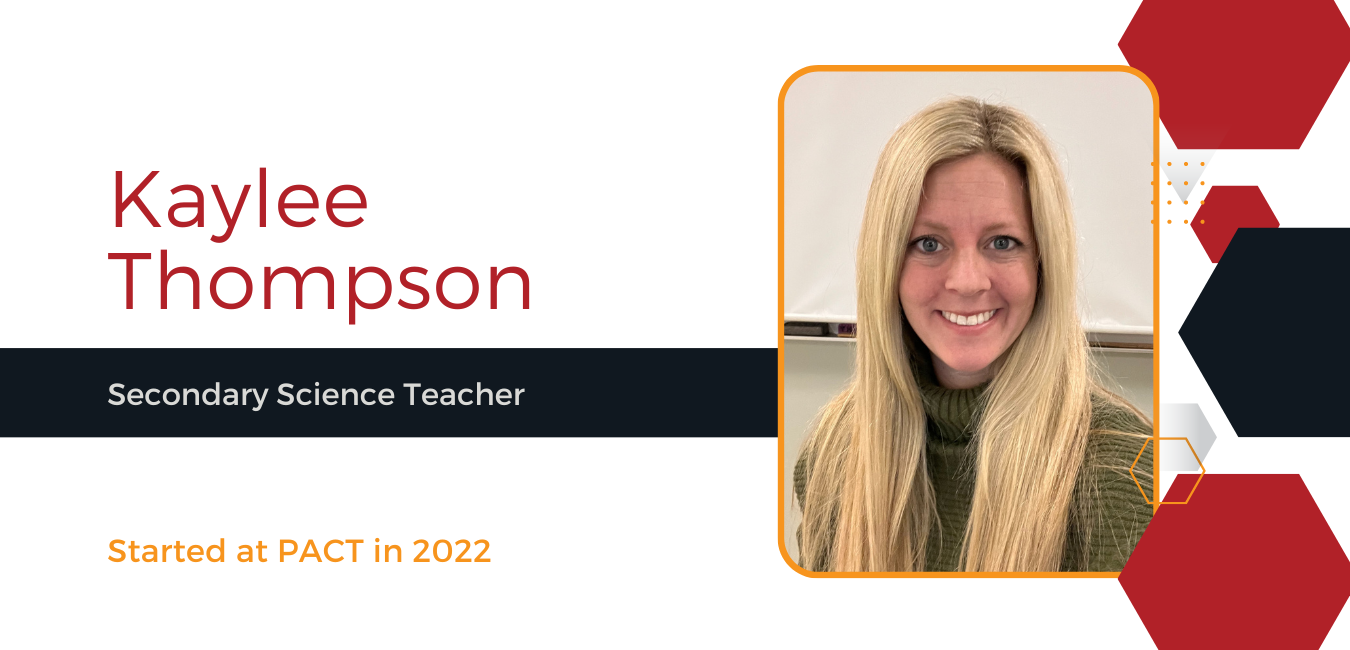 PROFESSIONAL EXPERIENCE
Taught at Maple Grove Middle School for three years.
Taught Seventh Grade Life Science and Eighth Grade Earth Science.
After three years of teaching, was able to stay home with her children for the last five years.
LIFE OUTSIDE PACT
Love spending time with family and going on outdoor adventures with her husband and three young children.
Enjoys hiking, mountain biking, and camping together in the summers.
Loves to stay active, participating in sports like coed soccer and pickleball, but also enjoys relaxing and watching movies or reading a great book series.
FAVORITE THING ABOUT PACT
The emphasis placed on refining a student's character as well as their academics.
EDUCATION
B.S. Biological Sciences Education, Minor in Botany, North Dakota State University
AWARDS | CERTIFICATIONS
Middle School Endorsement
AREAS of EXPERTISE
Division 1 soccer scholarship at NDSU
FAVORITE QUOTE
The two most important days in your life are the day you are born, and the day you find out why.