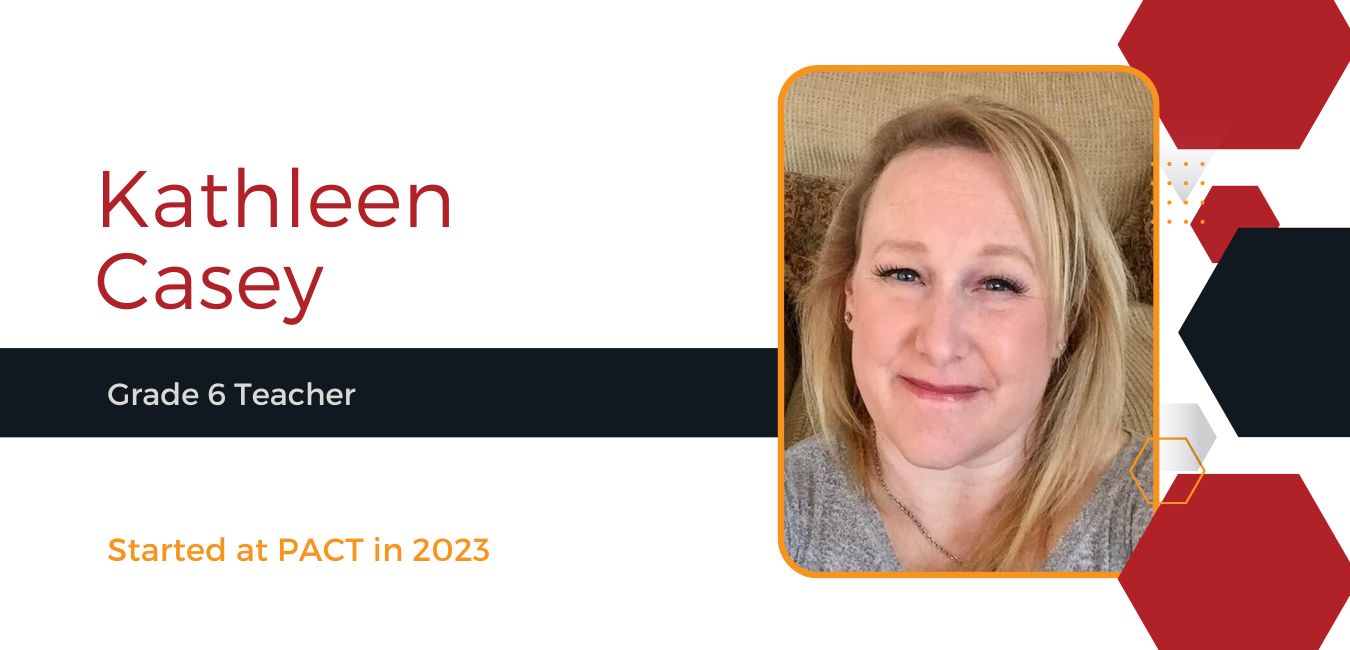 PROFESSIONAL EXPERIENCE
Ms. Casey has taught middle school for most of her career. This includes grades 6, 7, and 8 reading interventionist. She started her career as a Title I teacher and the received two additional teaching licenses to add to her experience teaching at all grade levels. 

The year before coming to PACT she worked as a K-2 Adsis Reading Interventionist and Special Education Teacher.
EDUCATION
B.A. Elective Studies, St. Cloud State University
Montessori, Pre-K-Kindergarten, and grade 1-6 certificate, St. Catherine University
K-12 reading license, St. Mary's University
LIFE OUTSIDE PACT
Ms. Casey has a wonderful husband and two beautiful adult women. They have a golden retriever who is 1 1/2 years old named Tucker and a cat named Mittens. One thing she likes to do with her husband is use our side x side to go on all sorts of different trails, including the many in the Black Hill.
AREA of EXPERTISE
Ms. Casey owns two horses for over ten years and competed in cow sorting leagues. Her daughter went through 4-H with one of them and won many tournaments. She wouldn't say she is an expert in horses, but she can handle them pretty well.
FAVORITE THING ABOUT PACT
Likes that it is one big community, including parents.
OTHER WAYS INVOLVED at PACT
Neighbor's kids have gone or are at PACT. They are very positive about their experiences with PACT.
FAVORITE QUOTE
If you change nothing, nothing will change.