ImPACTing the Lives of Students
PACT's mission is based on the premise that we can do great things for our students if we partner together as parents and staff.

One way to do that is to be involved as much as possible in their academic and extracurricular lives. We invite you to discover your own adventure as parents (and grandparents!) to make their experiences at PACT the best they can be.
1. Volunteer

PACT is unique because staff and parents work alongside each other to ensure student success. Parent involvement in the classroom increases student achievement (higher test scores and grades), promotes positive self-esteem, creates positive behavior, and improves attendance and graduation rates.
2. Join a Committee

Parents and staff partner through committee meetings where we collaborate on everything from curriculum to policies and so much more. While we have a few open committees, most committees are elected or Board-appointed to give our parents a stronger voice and influence in our community.
3. Support

There are various ways to earn money with minimal effort—from collecting Box Tops to purchasing Scrip gift cards. Every little bit helps us purchase everything from technology to playground equipment. We invite you to learn more about all the ways you can help enhance what we offer our student experiences.
Stay Informed
The ImPACT
 E-Newsletter
 is a weekly email full of volunteer, committee, and donation opportunities for PACT families. It is published on Tuesdays during the school year and as needed over the summer.
5 Reasons to Be Involved:
Your child benefits.

You make a difference.

You get to know the PACT families and staff.

There's a lot to be done.

The work is rewarding!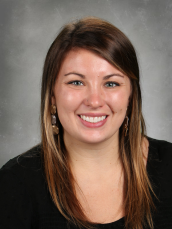 Enrollment and Volunteer Coordinator