...we have had very few positive cases at PACT. We believe that is due to our community's commitment to social distancing, masking, and staying home when ill. Thank you to everyone for showing care for one another. Our data shows no evidence of the spread of COVID-19 happening in our classrooms, and for this, we are thankful.
Our Commitment
PACT is committed to providing students and employees with a safe community in which to learn and grow. Expectations for collective safety and well-being efforts will be communicated, supported with policies and procedures, and reinforced with visual reminders.

Because studying and working together is a privilege, we ask that each community member commits to caring well for one another this year. By prioritizing each other's health, we'll demonstrate what it means to be students of character.
Our Focus
PACT is committed to providing a safe environment, quality education, and to build character. The goal has been to create carefully layered, flexible, and developmentally appropriate practices to ensure a strong plan for our school community.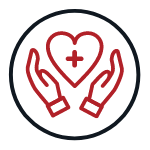 Safety
The health and safety of our students and staff is a top priority. Plans will reflect guidance from the CDC, the Minnesota Department of Health, and the Minnesota Department of Education.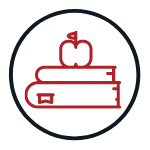 Academics
We will promote high academic achievement for all students. Core instruction will be prioritized while continuing to provide learning opportunities in Specials to the extent possible.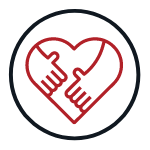 Character
We will model positive character development through teaching respect, citizenship, gratitude, compassion, integrity, cooperation, self-control, responsibility, and perseverance.
Learning plans will be updated as needed.
What to Expect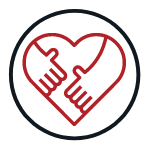 Health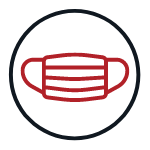 Face Coverings
All students, staff, and visitors in the building or riding on school transportation vehicles are required to wear a face covering. Face coverings are meant to protect other people in case the wearer does not know they are infected.
Details are located in the In-Person and Hybrid learning plans.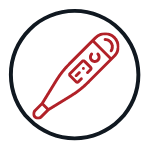 Daily At-Home Health Screening
Each day your student comes to the building, parents/guardians will need to check for symptoms using this document as a checklist. The slips on the bottom will need to be turned in if your student rides the bus or drives themselves. Parents/Guardians can give a "thumbs-up" to the staff outside at carpool to indicate that they are symptom-free. If a student arrives and we do not get verification, PACT staff will do a temperature check.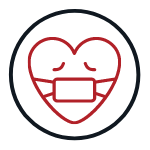 When a Student Has COVID-19 Symptoms
State guidance says staff, students, and families should be educated about the signs and symptoms of COVID-19. Everyone is encouraged to self-monitor for those symptoms. If a student develops symptoms during the school day, they must notify the PACT Health Office. Staff and students who show COVID-19 symptoms need to stay home until they meet the criteria to return. The Minnesota Department of Health created an updated decision tree on what those criteria are. Learn more here.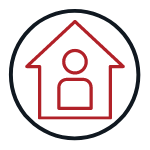 Shortened Quarantine Option
There is an option for students and staff to shorten their quarantine period if they come into contact with someone who has COVID and they meet specific requirements. This option is not available when a family member has COVID. More information can be found on the Minnesota Department of Health Website. Families using this option will need to consult with one of the school nurses and fill out this form.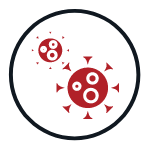 Health Screening for COVID-19
MDE and MDH strongly recommend that students learning in-person or in a hybrid learning model receive a COVID-19 test every two weeks. This is not a requirement for school attendance. Families can find locations for free COVID-19 testing on MDH's website. If your student(s) are using the Vault at Home program, tests can be sent back through PACT on the staff testing dates which are every two weeks on Mondays.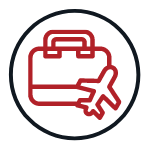 Post-Travel Reccommendations
The Minnesota Department of Education shared the CDC's post-travel recommendations and has asked us to reemphasize all prevention measures with our school community. They also communicated that schools are not required to enforce recommended quarantines due to travel. With that, PACT will not require a quarantine for those who are traveling.
Transportation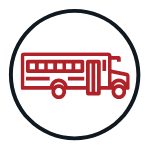 Bus Routes
To maintain social distancing requirements on the bus, we encourage all of our families to drive their students to school. If you choose to take the bus, please be 5-7 minutes early to your stop. Complete this form to request bus transportation. Questions? Contact American Transportation at 651-621-8900.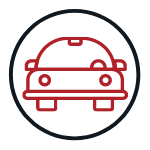 Carpool
To create an efficient process for students to be released to carpool without congregating close in a large group, staff outside at carpool will enter the license plate number vehicles used to pick up your student. The teachers will be able to see when your vehicle has arrived and will dismiss your student directly to carpool. Please complete this form to register your vehicle(s) for student pick-up. All vehicles must go through the carpool line. Parents may not pick up their students by parking in the lot except for parents of Kindergarten students.

Remember to give the staff a "thumbs up" for the COVID symptom check when dropping off your student in the morning.
Technology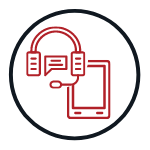 Tablets and Microphones
New microphones and tablets will broadcast lessons to provide a good experience to those learning from home. The microphones assist teachers in being heard while wearing a face-covering both at home and in the classroom.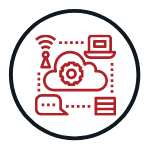 Support
Having problems with your Chromebook or other technology? Open a Help Desk Ticket so we can assist you. 



Communication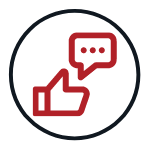 PACT will share regular communication updates in one or more of the following ways:
Email

Website

PACT Pilot E-News

Social Media
Families should keep their most current contact information updated in Infinite Campus.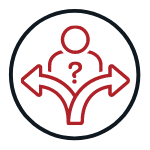 Behind the Decisions
We know this season is challenging for students and employees alike. Our decision-making approach is grounded in the health data from Anoka County and guidelines from the Minnesota Department of Health (MDH). As we develop policies, protocols, and procedures, we consider the unique needs, strengths, and culture our community needs.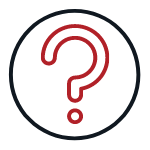 Questions?
Questions about COVID-19 and PACT's response plan should be directed to Josh Nyquist, COVID-19 Program Coordinator. Email: 
j.nyquist@pactcharter.org
.
COVID-19 Response Videos
Clean with Hand Sanitizer