...we have had very few positive cases at PACT. We believe that is due to our community's commitment to social distancing, masking, and staying home when ill. Thank you to everyone for showing care for one another. Our data shows no evidence of the spread of COVID-19 happening in our classrooms, and for this, we are thankful.
Our Commitment
PACT is committed to providing students and employees with a safe community in which to learn and grow. Expectations for collective safety and well-being efforts will be communicated, supported with policies and procedures, and reinforced with visual reminders.

Because studying and working together is a privilege, we ask that each community member commits to caring well for one another this year. By prioritizing each other's health, we'll demonstrate what it means to be students of character.
Our Focus
PACT is committed to providing a safe environment, quality education, and to build character. The goal has been to create carefully layered, flexible, and developmentally appropriate practices to ensure a strong plan for our school community.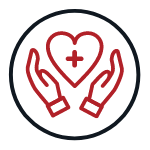 Safety
The health and safety of our students and staff are a top priority. Plans will reflect required guidance from the CDC.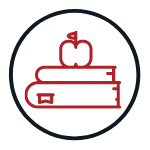 Academics
We will promote high academic achievement for all students.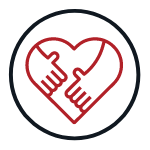 Character
We will model positive character development through teaching PACT's character traits.
Learning Plan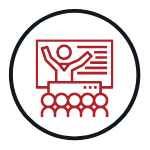 Health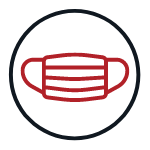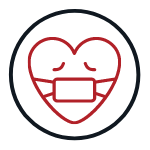 Handling a Suspected or Confirmed Case of COVID-19
Suspected or confirmed cases of COVID-19 in PACT programming will be reported to the Minnesota Department of Education as required in the Reportable Disease Rule.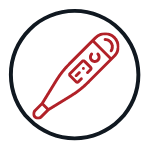 Health Screening, Isolation, and Quarantine
Students, Staff, and Visitors need to stay home if they have symptoms of COVID-19 or test positive for COVID-19. They may return 24 hours after symptoms improve or a negative COVID-19 test. 

A Visitor and Employee Health Screening Checklist is posted at the entrance of the event to help guests understand the symptoms of COVID-19 and whether or not they should attend the event.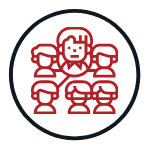 Close Contact Tracing
When there is a case of COVID-19, PACT will follow the close contact tracing procedures to communicate with employees who may have been a close contact with someone who has COVID-19. The administration will be responsible for determining close contacts or assign staff to assist in making those determinations. Individuals identified as close contacts will be notified that they were a close contact and will make their own determination about whether or not to quarantine.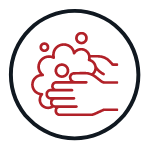 Hand Hygiene Practices
There will be instruction, signage, facilities, and supplies to encourage regular hand washing and sanitizing. For large outdoor events, facilities will provide sanitizing stations at the entrances.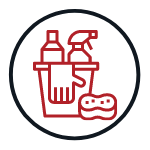 Cleaning and Disinfecting
The facilities department will follow their established schedule for cleaning and disinfecting commonly touched surfaces.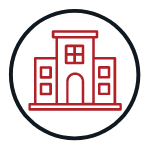 Facilities, Utilities, and Ventilation
The PACT facility must be monitored periodically to ensure ventilation is provided throughout the building. The facility must minimize recirculation during indoor events and school days.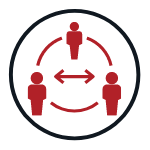 Physical Distancing
The facility will not be modified for physical distancing.
Diagnostic and Screening Testing
COVID-19 Testing opportunities available in the broader community will be communicated to families and staff through the newsletter. 
Efforts to Provide Vaccinations to School Communities
Vaccination opportunities available in the broader community will be communicated to families and staff through the newsletter.
Appropriate Accommodations for Children with Disabilities with Respect to Health and Safety Policies
Staff make appropriate accommodations as needed for children with disabilities in understanding and following health and safety policies. When necessary, these accommodations will be part of a student's IEP or 504 plan.
Continuity of Services
Students' academic needs and students' and staff's social, emotional, mental health, and other needs are addressed through various programs throughout the school. These services will be continued regardless of the learning format of PACT. If PACT is required to go into a hybrid or distance learning model, previously developed plans will be initiated.  This includes plans to continue meal services.
Transportation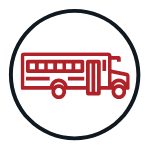 Communication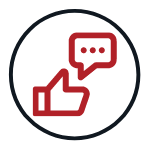 PACT will share regular communication updates in one or more of the following ways:
Email

Website

PACT Pilot E-News

Social Media
Families should keep their most current contact information updated in Infinite Campus.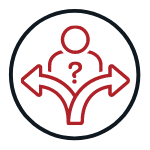 Behind the Decisions
We know this season is challenging for students and employees alike. Our decision-making approach is grounded in guidelines from CDC. As we develop policies, protocols, and procedures, we consider the unique needs, strengths, and culture our community needs.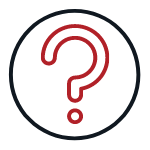 Questions?
Questions about COVID-19 and PACT's response plan should be directed to Josh Nyquist, COVID-19 Program Coordinator. Email: 
j.nyquist@pactcharter.org
.
COVID-19 Response Videos
Clean with Hand Sanitizer