Counseling Center
If you are in a crisis and need immediate help:
Call 911 
Call **CRISIS (274747) from a mobile phone
Call Anoka County's crisis unit at 763-755-3801
Call National Suicide Prevention Lifeline. Available 24/7.

English: 1-800-273-8255 
Spanish: 1-888-628-9454

Text "MN" to 741741 (crisis text line) to be connected with a counselor who will help defuse the crisis and/or connect the texter to resources. Available 24/7.
The School Counselor
The school counselor's role has changed and developed over time. We support your social-emotional, academic, and postsecondary planning. Learn more: 

Virtual Office
Students, explore
Ms. Bosman's virtual office
and click around the different resources available to you!
The School Social Worker
Ms. Holmquist bridges connections between home, school, and community to support student's academic, social, emotional, and behavioral success at school. 
 If families need assistance with any of the following, please contact me: 
Navigating community resources.

Concerns with addressing emotional, behavioral, or social issues that may be interfering with a student's ability to be successful in school, at home, or in the community.  

Are experiencing homelessness as a family/unaccompanied Minor.

Are a migrant family.
Student Homeless Education Assistance
The McKinney-Vento Homeless Education Assistance Act and PACT Charter School assure all homeless and highly mobile students' educational rights. Download and complete the
Student and Family Residence Questionnaire
, or ask the school office for a paper copy. Submit the completed form to the school office or social worker (District Homeless Liaison). Your information is confidential and kept on file for the current school year only.
Emotional | Behavioral Resources
Suicide Prevention Resources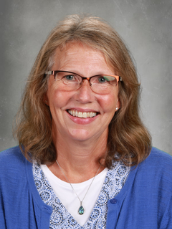 Licensed School Social Worker, Homeless Liaison, Child Study Team Coordinator, 504 Program Coordinator, Migrant Liaison
763-712-4200, ext. 128 | Email
Room 162