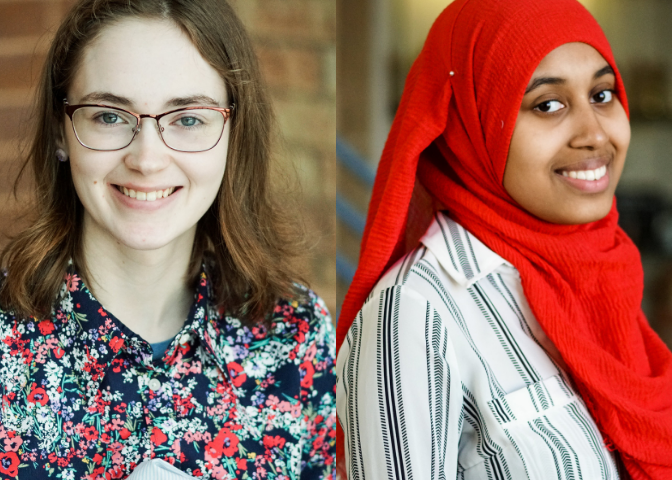 By Christine Erntson, marketing and communication coordinator
April 9, 2019 | 7 p.m.
Congratulations to Sierra Brumm and Elilli Yusuf who earned third place at speech team sections and qualified to advance to the state speech tournament.
Sierra has been a storyteller for all three years the PACT team has existed. This year she briefly double-entered in storytelling and informative where she wrote and performed a speech about Jim Henson, complete with puppets.
Elilli was in creative expression last year; this is her first year in discussion and her second year on the team. The discussion topic for this year is "The Impact of Social Media and Popular Culture on Society."
The state tournament will be held on Friday, April 12 at Wayzata High School. All rounds are free and open to the public. Rounds start at 10:15 a.m.