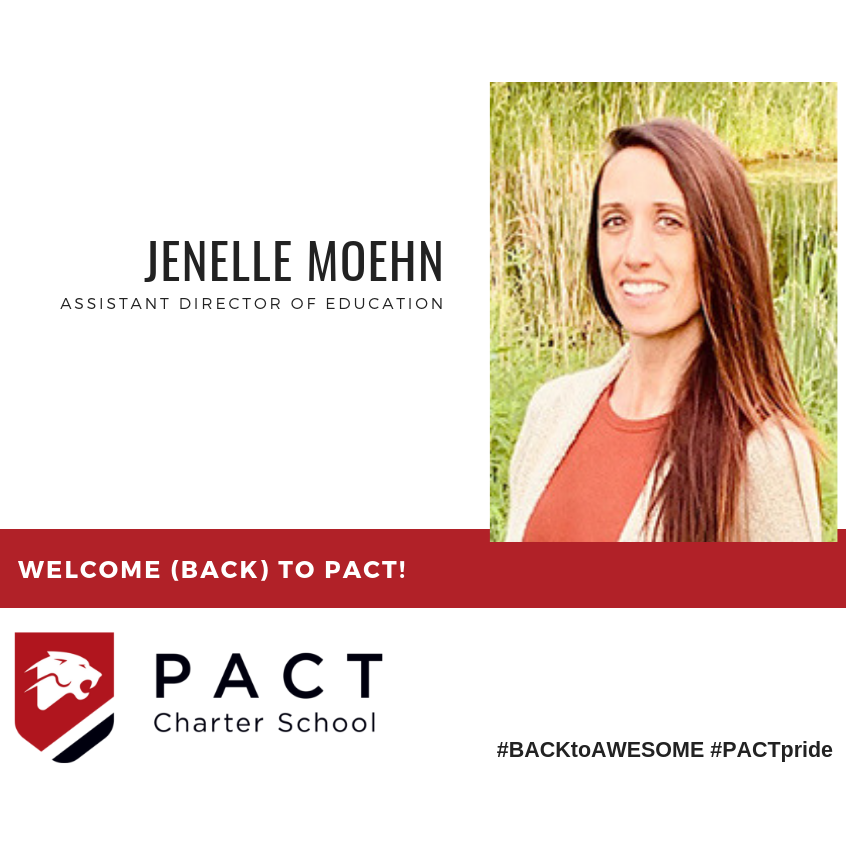 By Christine Erntson, marketing and communication coordinator
June 22, 2019 | 9 p.m.


PACT Charter School welcomes Ms. Jenelle Moehn to fill the newly created Assistant Director of Education position.
Moehn began her career in education at PACT in 2005 as a grade 5/6 teacher. She later transitioned into the roles of grade 3/4 teacher and Curriculum and Assessment Coordinator. While teaching, she earned her Master of Arts degree in Educational Leadership and Administration from Concordia University, St. Paul. She continued to pursue her career as an education leader with another charter school as the Director of Teaching and Learning.
Ms. Moehn values partnerships with parents and teacher to support students in their educational experiences. Additionally, she believes cultivating a love of learning and positive character development are essential for student success. Her years of teaching and learning inform her leadership approach, and she is excited to learn and grown with our staff.  
Please join us in welcoming Ms. Moehn back to PACT Charter School. Her first day is July 1, 2019.