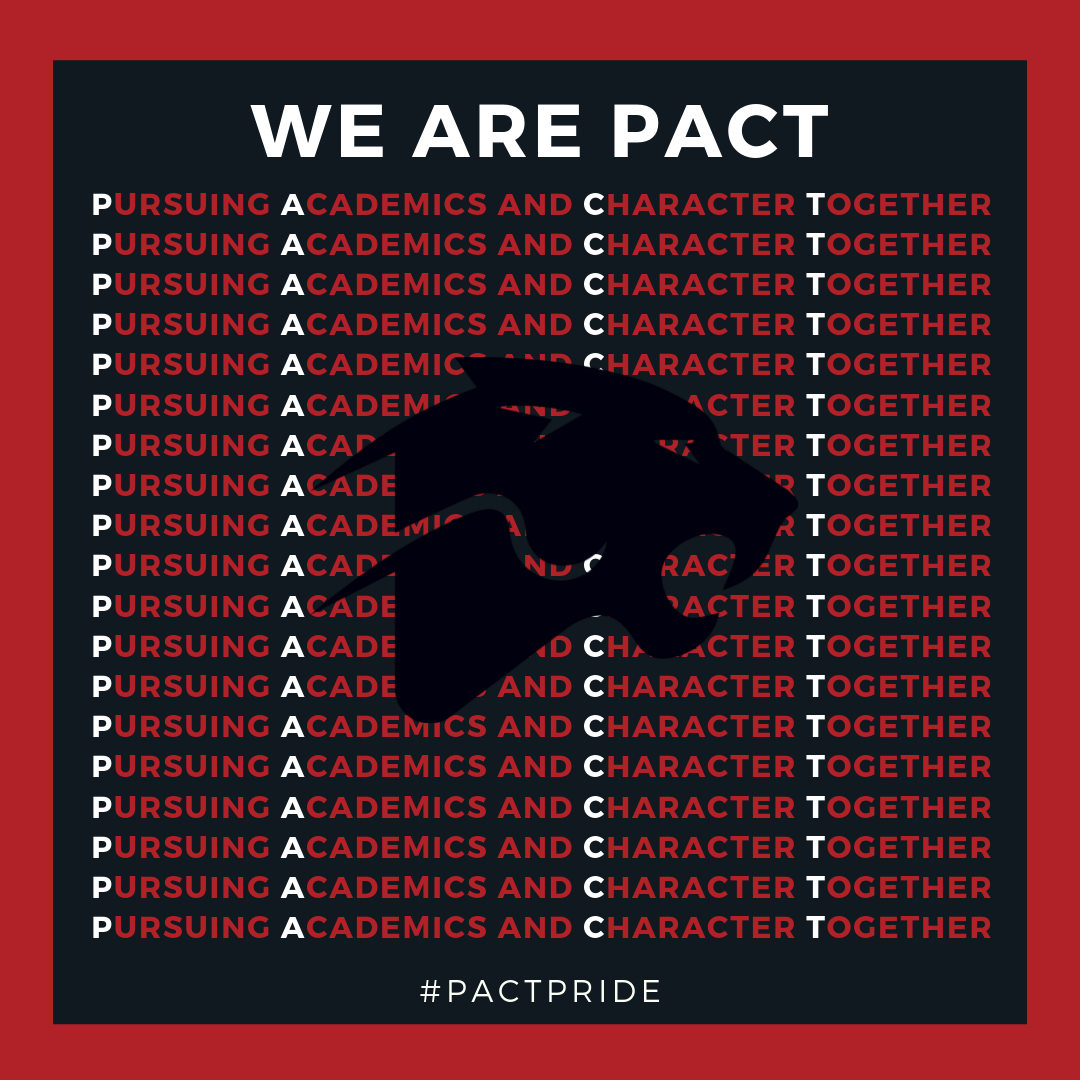 By Christine Erntson, marketing and communication coordinator
June 26, 2019 | 8 a.m.


In an effort to strengthen the PACT mission and partnership between all stakeholders, the Board of Directors recently made the decision to change the PACT acronym to Pursuing Academics and Character Together. 

Twenty-five years have passed since we created this unique partnership of parents, children, and teachers working together to educate our students. But the founding acronym (Parents Allied with Children and Teachers) was missing our desire to develop students of strong character and academic excellence. It also brought with it obstacles of inclusion, as "parents" come in many forms; and the staff who influence students were missing altogether.

The Board is grateful to the community for their input during the process as they work to strengthen the PACT mission and brand – one that honors the past while we move toward the future.