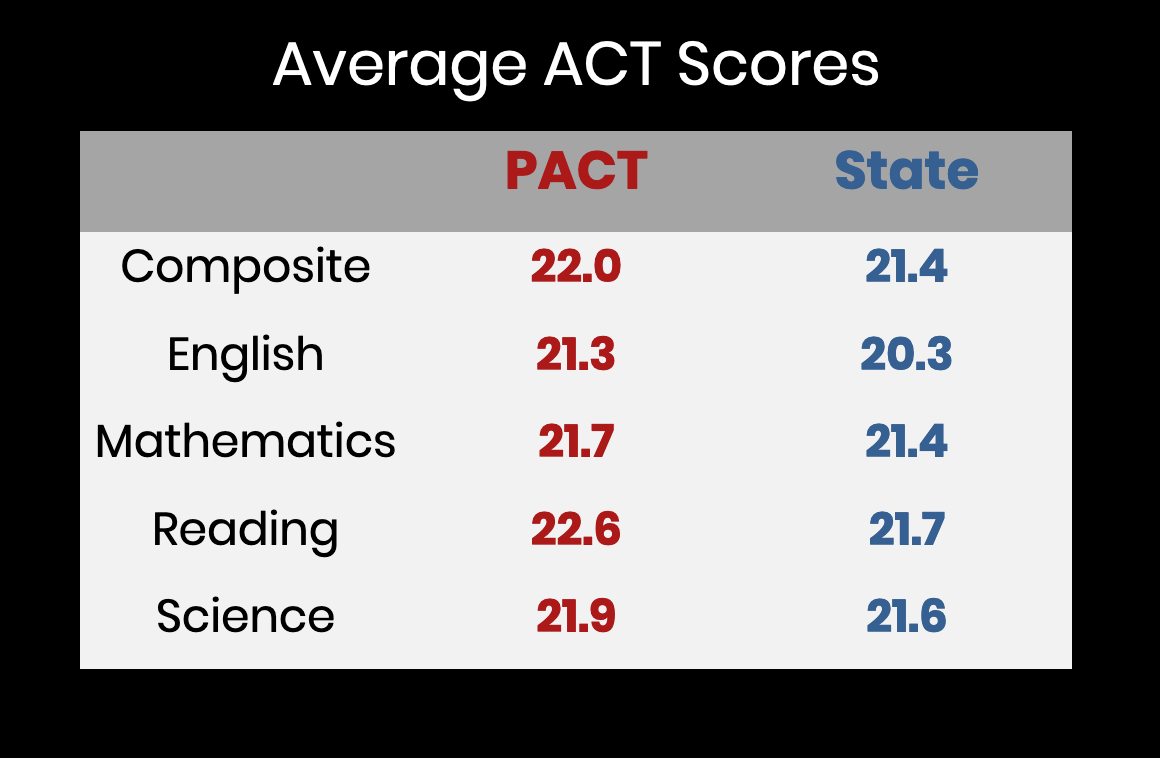 By Christine Erntson, marketing and communication coordinator at PACT Charter School
Published November 8, 2019

The PACT class of 2020 has something to be proud of — they outperformed the State of Minnesota on the ACT college entrance exam in all categories. But it gets better because Minnesota students outperformed the nation by 3 percent and posted the highest average score amongst the 17 states which have 90% of students taking the exam.

The ACT has four benchmarks of college-readiness: College English Composition, College Algebra, College Social Science, and College Biology. And while 30 percent of Minnesota students met all four benchmarks, PACT had 38 percent of its students met all four (19 percent higher than the national average). 

ACT research shows the rigor of coursework – rather than simply the number of core courses – has the greatest impact on ACT performance and college readiness. There is value added by increasing rigorous coursework in mathematics and science, respectively. Students who take algebra 1, algebra 2, and geometry typically achieve higher ACT mathematics scores than students who take less than three years of mathematics. Students taking biology and chemistry in combination with physics typically achieve higher ACT science scores than students taking less than three years of science courses.

To strengthen future test scores, PACT will continue to create a common focus, establish high student testing expectations, increase academic rigor, provide student counseling, and continue to measure and evaluate progress. We hope to expand the results for all students.