Welcome to PACT Dance Team!
What is Dance Team?
Dance Team is a competitive MSHSL sport. We are a no-cuts varsity-only team that competes at the Class A level. Throughout the season, we perform at competitions and school events. We compete in the styles of High Kick and Jazz. We have two section championship titles and a State Finals appearance in High Kick, and have qualified for State in Jazz four times, once as section champions.

Who Can Join?
Girls in grades 7-12 who attend PACT Charter School may join our team. No previous dance experience is required!

How Long is the Season?
Our 2018-2019 competitive season begins October 22 and ends with the State Tournament on February 15-16. Dance team events go year-round with optional spring tryouts, summer clinic and dance camp, and fall captains practices!

Does PACT Have a Fall Dance Team?
PACT currently does not have a fall dance program, but the winter dance team still meets in fall for captain's practices and a performance in the Ramsey Happy Days Parade!

When Are Practices?
Captain's practices are typically held on Tuesdays and Thursdays from 3:20-5 p.m. in September and the first half of October. Once the season begins, practices are 3:20-6 p.m. Monday through Friday (Wednesday's get out at 5:30 p.m.). In November, we often have Saturday practices from 8 a.m.-noon. Our first competition is on December 1.

Can I Join Dance If I'm In Another Sport?
If you participate in a fall sport such as volleyball or soccer, the end of your season may slightly overlap with the beginning of ours. Don't let that stop you from joining the team! Contact the coaches to let them know your conflict and we'll work with you to create a schedule and help you start the season strong! Multi-sport athletes make excellent dancers!

How Much Does Dance Team Cost?
Currently, our activity fee is $275. Additional purchases of apparel (team gear, tights, shoes, etc.) will be necessary once the season begins as well. The list of required apparel as well as more cost information is given out at the pre-season meeting in late September.

Why Should I Join Dance Team?
Dance Team offers you a great opportunity to improve your dance skills, meet new friends, and build strength, stamina, flexibility, and confidence! There's no family like the dance team family, and you are sure to make amazing memories! We would love to have you join us!  

Contact Susan Schweiger to join!
Resources
PACT Charter School Cafetorium
Meet Our Coaches and Captains
Coach
Susan Schweiger
s.schweiger@pactcharter.org
Assistant Coach
Kelsey Field
k.field@pactcharter.org
2018-2019 Captain
Clare Novak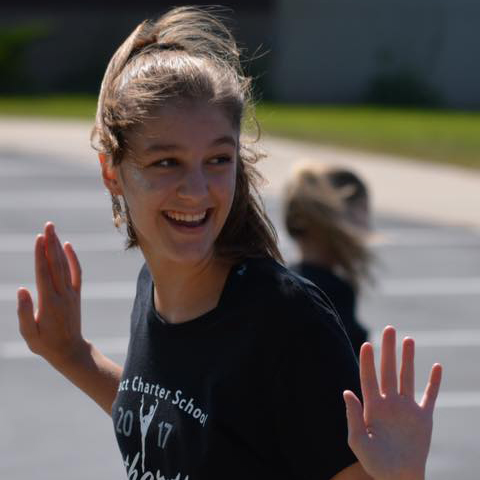 2018-2019 Captain
Jaida Schweiger