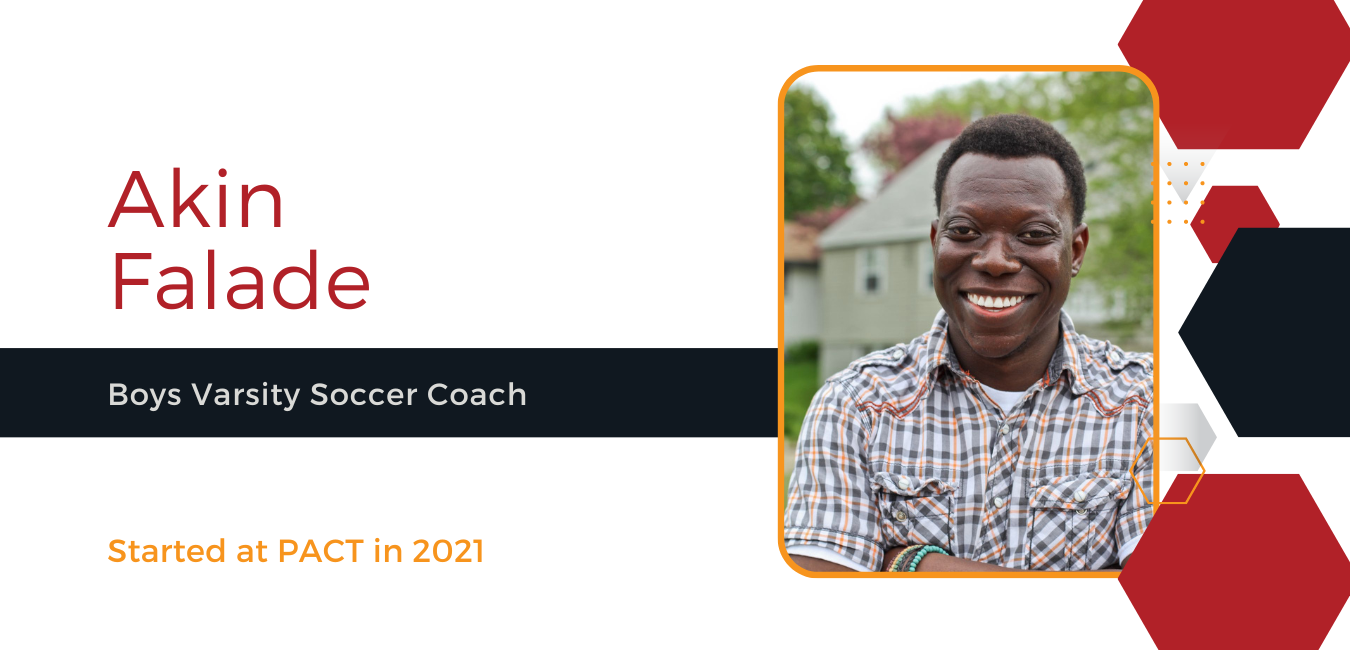 PROFESSIONAL EXPERIENCE
Since graduation Mr. Falade has worked for a software company, currently freelancing, and now is getting back to the corporate world.
LIFE OUTSIDE PACT
Loves to volunteer, and volunteers at a community food shelf
Lover of sports (favorite team is Chelsea FC)
FAVORITE THING ABOUT PACT
Everyone he has met so far is awesome people and he feels welcomed!
EDUCATION
B.S., University of Minnesota Duluth
Masters, Hult International Business School
Doctorate in Business Administration, St. Mary's University (in-progress)
AWARDS | CERTIFICATIONS
United Soccer Coaches – High School Diploma Course – in progress (2021)
MYSA State Coaching School – USC "Director of Coaching" Diploma, Bloomington, Minnesota (2018)
MYSA State Coaching School – USSF National Youth License (7V7, 9V9), Plymouth, Minnesota (2018)
MYSA State Coaching School - USSF "E" License Certificate, Shakopee, Minnesota (2014)
AREAS OF EXPERTISE
I DJ or used to DJ and I can still DJ
FAVORITE QUOTES
We are what we repeatedly do; excellence, then, is not an act but a habit.
I never lose, I either win or learn.