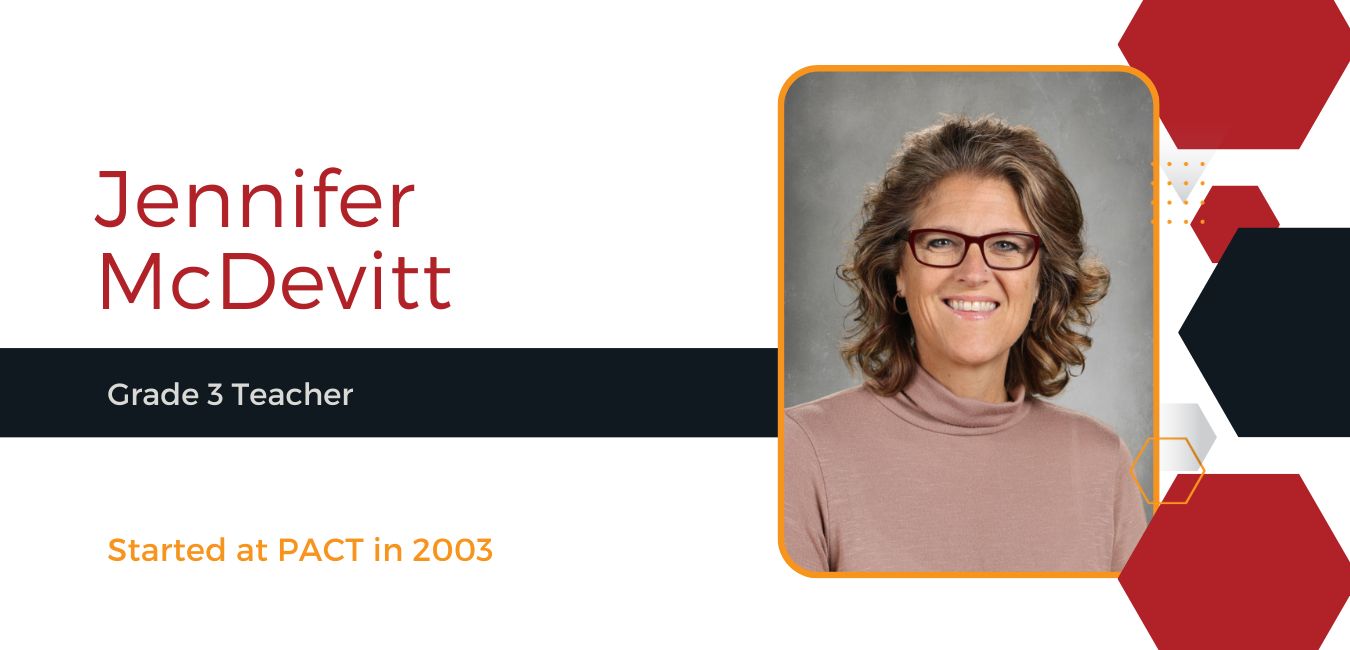 PROFESSIONAL EXPERIENCE
Ms. McDevitt was a substitute teacher her first year at PACT. After that, she taught 3rd, 5th, and 6th grades along with one year of 7th grade Language Arts.
LIFE OUTSIDE of PACT
Ms. McDevitt has a husband and four kids. She loves to ride motorcycles, go paddle boarding in the summer with her daughter, and travel year-round with her husband. They take turns going to warm locations with beaches and sunshine, and then cold places where they can snowmobile and see dog sled races.
FAVORITE THING ABOUT PACT
The family feeling that comes with PACT. All of her kids went to school and graduated from PACT. Their teachers treated them like family and held them to a high standard. She also likes the small atmosphere that helps the teachers have an opportunity to get to know every student they see throughout the day.
OTHER WAYS INVOLVED at PACT
PACT parent
PACT School Board of Directors
EDUCATION
B.A. in Elementary Education with Language Arts concentration (grades 5-8), Southwest Minnesota State University-Marshall
FAVORITE QUOTE
Be joyful always, and give thanks in all circumstances!