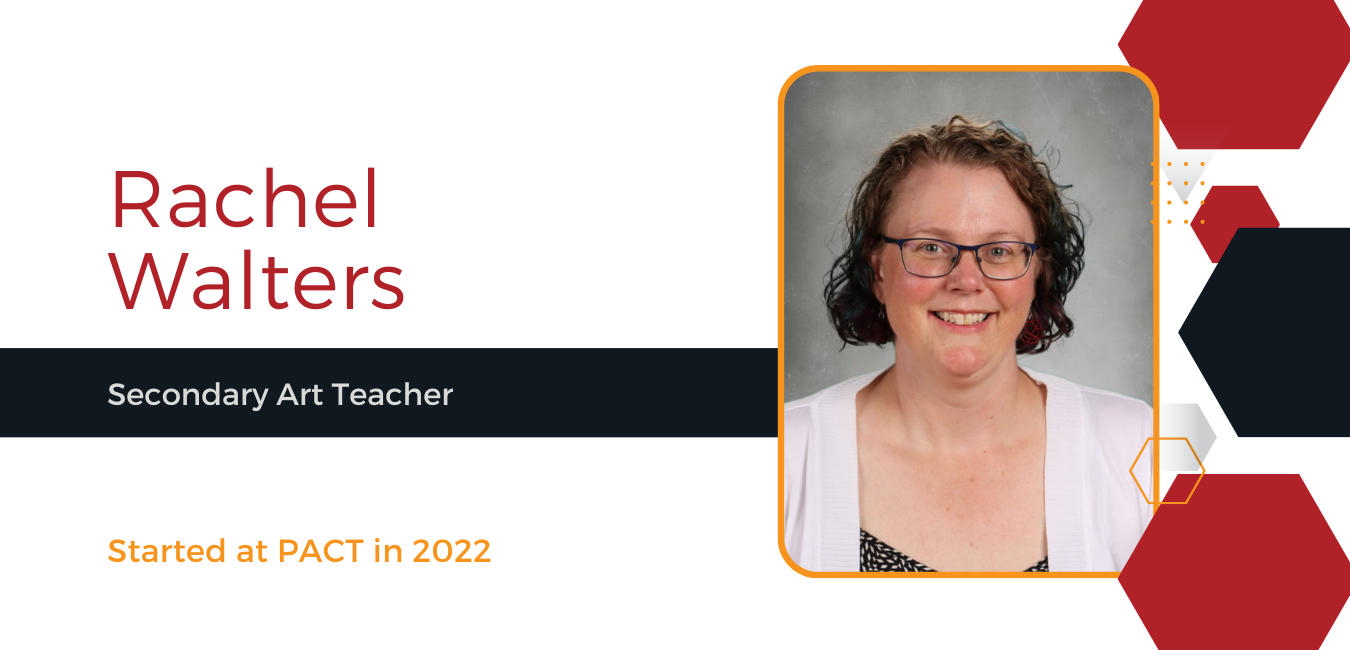 PROFESSIONAL EXPERIENCE
Taught students in grades K-8 across multiple subjects.
Both 5th-grade classroom teacher and 6th-grade health teacher in the most recent school years.
Returned to teaching four years ago after taking time to homeschool her children for several years.
In past life, was an Escrow Officer, closing home sales for a national home builder.
LIFE OUTSIDE PACT
Grew up in south Minneapolis and has lived in the Twin Cities entire life.
Along with husband and kids, enjoys hiking, backpacking, and kayak fishing.
Vacations usually take them off the beaten path and out into nature.
In free time at home, enjoys quilting, knitting, gardening, and a host of other artsy activities.
Often has earbuds in listening to a podcast or audiobook while working.
FAVORITE THING ABOUT PACT
The small school environment and opportunity to build strong relationships.
EDUCATION
B.S Visual Arts, University of Northwestern-St. Paul
FAVORITE QUOTE
It is not hard to understand modern art. If it hangs on a wall, it's a painting; if you can walk around it, it's a sculpture.