The purpose of the Panthers Booster Club shall be:
1. To support and promote approved extracurricular activities of PACT Charter School.

2. To support programs designed to promote awareness of and attendance at approved extracurricular activities of PACT Charter School.

3. To support projects centered in recognition of individual and program achievements of approved extracurricular activities of PACT Charter School.
Pantherettes Dance Team Flower and Plant Sale
The PACT dance team has partnered with the booster club to sell a variety of hanging baskets, potted patio flowers, tomato plants, and pepper plants from Bachman's. Order now through April 29 with your favorite dancer or email your order to Ms. Breitzmann (carrieb3794@gmail.com). Orders will be ready on May 8, just in time for Mother's Day. You can view your ordering options here.
Volleyball Clinic
May 6-9 | 3:05-5p
The PACT volleyball team with the expertise of Coach Adamson is hosting a fun-filled clinic for boys and girls in grades 2-6!
$60 first athlete per family / $40 for subsequent siblings
Includes daily snacks (provided right after school), skills, drills, playing instruction, and a volleyball! Volleyballs will be given out on Thursday, May 9 at the end of the clinic so athletes can continue to practice at home! Athletes should plan to wear comfy, gym-type clothes to school these days and bring good gym shoes and a water bottle (with name on it). Due to space restrictions, the clinic is limited in size, and registration will close when full.
To register, visit the online registration form.
Questions? Contact the Panthers Booster Club at panthersboosterclub1@gmail.com.
You can make a difference.
Partnering connects families with local businesses. It's a relationship that benefits both of us.

Become a Panther Partner today!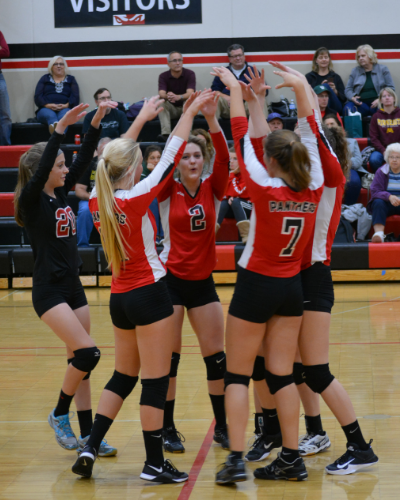 The Panthers Booster Club is not sponsored or funded by PACT Charter School and is it's own 503(c) corporation. All donations are tax deductible.