PACT is all about partnering with parents, staff, and students. One way we do that is through committee meetings where we collaborate on curriculum, programming, policies, and finance.
To get the most up-to-date committee schedules, visit the
rSchool Today School Calendar
.
Elected | Appointed Committees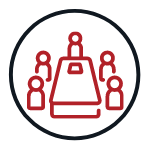 School Board of Directors
The PACT Charter School Board of Directors agrees to uphold the mission of PACT to partner as parents, students, and staff to develop students of character and academic excellence. The Board provides overall direction for PACT's development and growth, evaluates the Executive Directors, approves all significant educational and operational policies, and monitors compliance.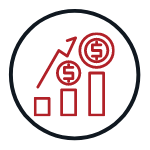 Budget and Finance Committee
The Budget and Finance Committee (BFC) provides oversight of the finances and financial policies of PACT Charter School to ensure high-integrity professional accounting practices are followed and provide effective communication related to financial matters. They also ensure the prudent use of school funds and adherence to the approved budget while providing relevant information and guidance to the PACT School Board.
2023-2024 Members: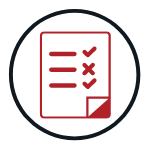 District Advisory Committee
The District Advisory Committee (DAC) monitors the continuous academic and nonacademic improvement of PACT Charter School. The committee works with the administration, staff, and the School Board to analyze data and recommend rigorous academic standards as student achievement goals for school improvement.
2023-2024 DAC Members: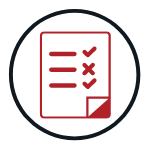 Facilities Committee
The Facilities Committee (FAC) provides guidance, oversight, and, when appropriate, specialized expertise to the institutional administration in the following areas: (1) Long-range physical planning; (2) Capital renewal; (3) Capital projects; (4) Facilities-related policies and procedures; and (5) Operations and maintenance. 

Members:


*Various staff and parents will be brought in to meet/consult as needed.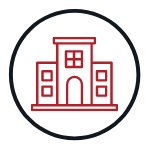 PCS Building Company
The PCS Building Company is a legal entity that exists solely to hold ownership of any building PACT may build. PACT Charter School leases from PCS Building Co. so to take advantage of lease aid. PCS will finance the building through tax-exempt bonds. Selling bonds provides money to the PCS to purchase, renovate and/or build a new facility.
PCS Mailing Address:
PCS Building Co., 7250 East Ramsey Parkway, Ramsey, Minnesota 55303-6902
2022-2023 Members:
Ben Poidinger, Chair | Activities Director | Email
Ryan Thompson
Matthew Nelson
Mary Levy
Loren Appleberry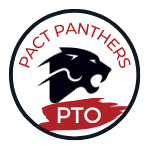 PACT Panthers PTO
The PACT Panthers PTO (Parent-Teacher Organization) exists to strengthen, enhance, and encourage the educational and social environment of PACT Charter School. Its goal is to complement the school curriculum with additional opportunities for parents, teachers, and students to learn, socialize, communicate, and grow.

All PACT stakeholders are encouraged to get involved!

PTO Board of Directors: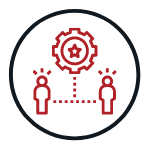 Special Ed Advisory Council
The primary purpose of the Special Education Advisory Council (SEAC) is to provide a forum for parents and staff to share ideas, identify concerns, and advise the school, in order to improve services along with educational and extracurricular opportunities for children with disabilities.

Teacher members appointed by the Administration and open to all parents of PACT. The state of MN mandates the council include parents of students with disabilities.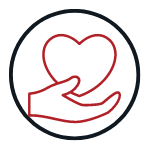 Wellness Administrative Team
The primary purpose of the Wellness Team is to support a healthy school environment by promoting a positive learning environment, healthy eating, and regular physical activity. Our school believes that providing a healthy environment where children learn and participate in positive wellness practices optimizes student potential for academic performance and contributes positively to their self-esteem.
Committee Officer Elections
PACT has two elected committees: School Board and Budget and Finance. Elections are held for these committee positions each spring. Officer positions on the rest of our committees are elected from within the committee membership.
Committee Documents
Online publication of meeting minutes is offered as a convenience for one calendar year.

For public inspection of meeting minutes, handouts, and recordings (if applicable), PACT maintains materials at 7250 East Ramsey Parkway, Ramsey, Minnesota. Please email the Lead Committee Clerk to make an appointment to view these documents or receive them electronically.
Stay Informed
The Engage
 E-Newsletter
 is a weekly email full of volunteer, committee, and donation opportunities for PACT families. It is published on Tuesdays during the school year and as needed over the summer.