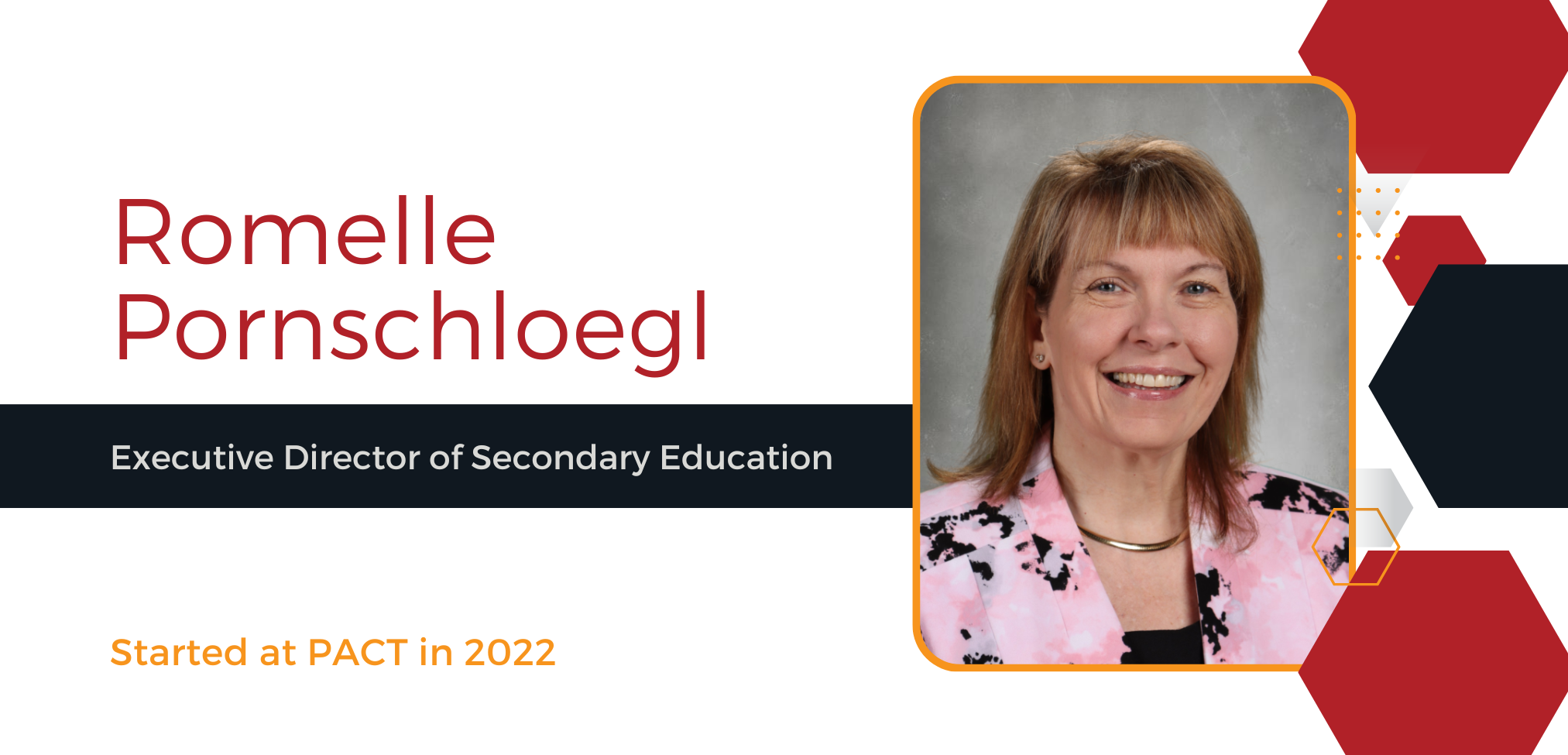 PROFESSIONAL EXPERIENCE
Eagle Ridge Academy: 6-12 Assistant Principal (2017-2022)
Math and Science Academy: 6-12 Assistant Director (2015-2017)
Minnesota Transitions Charter School: MN Virtual Middle and High School, Social Studies Teacher, Administration Intern, Q-Comp PLC Mentor, and Social Studies Department Head grades 6-12 (2011-2015)
Faithful Shepherd School: Social Studies Teacher (grades 6-8), Social Studies Department Head, Long Term Substitute and Fundraising Chair (2001-2011)
St. Columba School: Middle School Social Studies Teacher; Junior High Coordinator and Social Studies Department Head (1995-2001)
EDUCATION
University of Minnesota Principals Academy
PK-12 Administration Licensure, University of Minnesota
M.A. Curriculum and Instruction, University of Minnesota
B.A. American History with minor in Geography, University of Minnesota
High School Diploma, Harding High School
AWARDS | CERTIFICATIONS
MVHS Graduation Keynote Speaker (2013)
Selected as VFW Minnesota Teacher of the Year (2007)
Selected as one of 1,700 educators nationwide as Target's Teacher of the Year (1999)
Selected by students and staff as St. Columba Teacher of the Year (1999)
SPECIAL SKILLS
If she wasn't in education, she would work at the Magic Kingdom...or Epcot. It's a toss-up.
FAVORITE THING ABOUT PACT
The character traits leading the way! Teaching character with a monthly focus helps with building students' social and emotional skills. It shows the commitment to turning out quality citizens who contribute to society in a positive way. This sets PACT apart.
LIFE OUTSIDE PACT
She is married to Dan, her high school sweetheart. Dan is equally excited about charter schools and the opportunity for parents to have a say in their children's education.
She has two college-age boys. 
Loves hockey! She does not play it but loves to watch it.
Diehard football fan! Loves the Minnesota Gophers and the Green Bay Packers. 
Disney Freak! Enjoy collecting cell production from the older movies – and it is where they take their annual family vacations. 
She commutes a lot, so enjoys Audible books. 
FAVORITE QUOTE
Perfection is not attainable, but if we chase perfection we can catch excellence.