PACT is growing!
PACT continues to drive toward an expansion that will allow us to open a Secondary Campus in the fall of 2023. This growth opportunity is exciting for our current students and allows more students from the area to get off our waiting lists and into our classrooms! The new location will expand our program offerings, build extracurricular programs, and increase our reach and reputation in the community. 
PACT has retained the services of 
J.B. Vang Development Management Services
 to assist with the expansion project, and
Pope Design Group
 for architecture and design.
Location
7729 - 161st Avenue Northwest
Ramsey, Minnesota 55303

The land parcel is the 18 acres between Central Park in Ramsey and the St. Katharine Drexel Church property. It's located on 161st Ave NW between Armstrong Blvd NW and Variolite Street NW. The parcel has a beautiful line of trees and wetlands and provides a gorgeous backdrop for the new Secondary Campus.
Building Plans
Current plans for the new Secondary Campus include more classrooms, a larger and more open library media center, more art/industrial classrooms, a football stadium, a track, a gym, and auditorium. This dream has been shared with the architects creating layouts for the new building. Costs will be determined once a design is set, and budget approvals will need to be finalized.  
Disclaimer: All images used are for illustrative purposes and intended to convey concepts and vision. They may change as work progresses and do not necessarily represent a true and accurate depiction of the final finished floor plans, layout, or design.
Programming
With input from the parents and teachers on the District Advisory Committee, the administration has been working hard to determine class offerings and electives at the new Secondary Campus. Many of these decisions affect building design and space needs. The challenge has matched the excitement of more electives with core classes, graduation requirements, and keeping our non-school Fridays. Exciting offerings are planned in all areas, especially concurrent enrollment and more hands-on courses.
Staffing
Staffing will double across K-12 between 2023 and 2028, including teacher, para, and school support roles. In addition, some positions will be responsible for both campuses and commuting between the two. 
Enrollment
The expansion plan allows PACT to increase our grade sizes by 100% between 2023 and 2028. For the Secondary Campus, grades 6-9 will be expanded by 50-100% in the first year, and each of those grades will then feed into the next grade as they advance to the next level until we are at total capacity by 2028. This leaves open the possibility to grow faster based on interest and capacity. 

On the Elementary Campus, grades K-2 will double by two sections, and grades 3-5 will gain an extra section in 2023 to increase by 50%. The classrooms will then increase in the years following until we reach four sections for each grade level.
Groundbreaking Ceremony
On October 6, 2022, PACT broke ground on its new Secondary Campus in a ceremony filled with memories of the past and excitement for the future.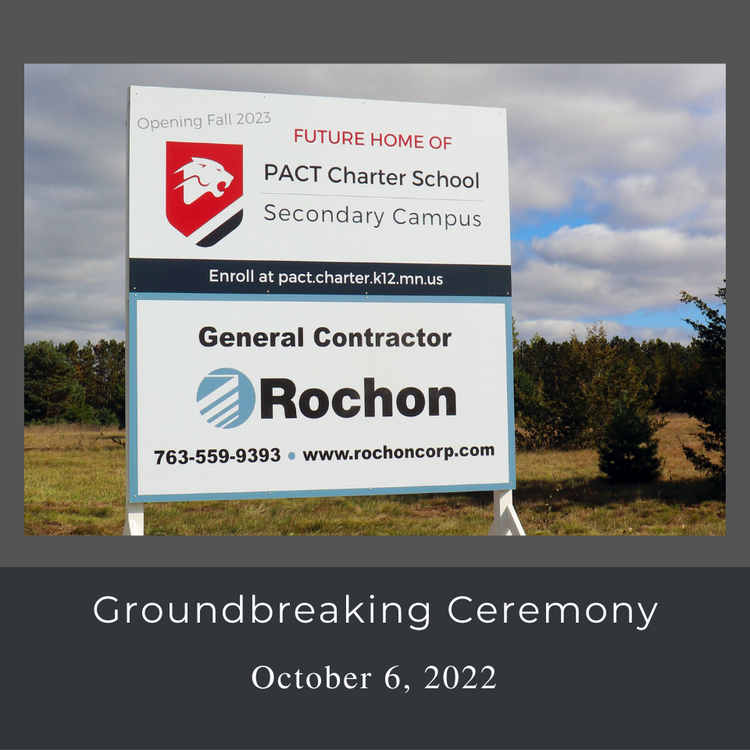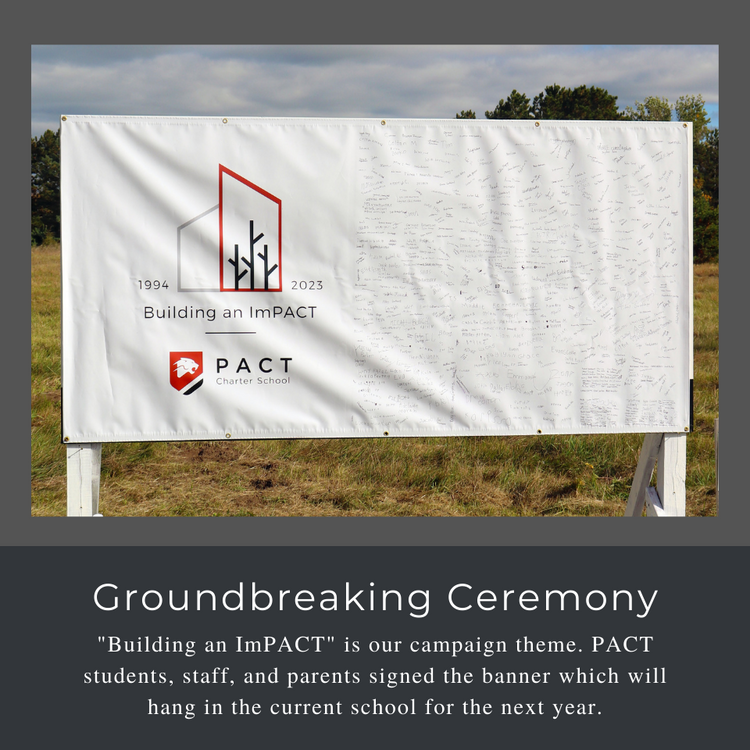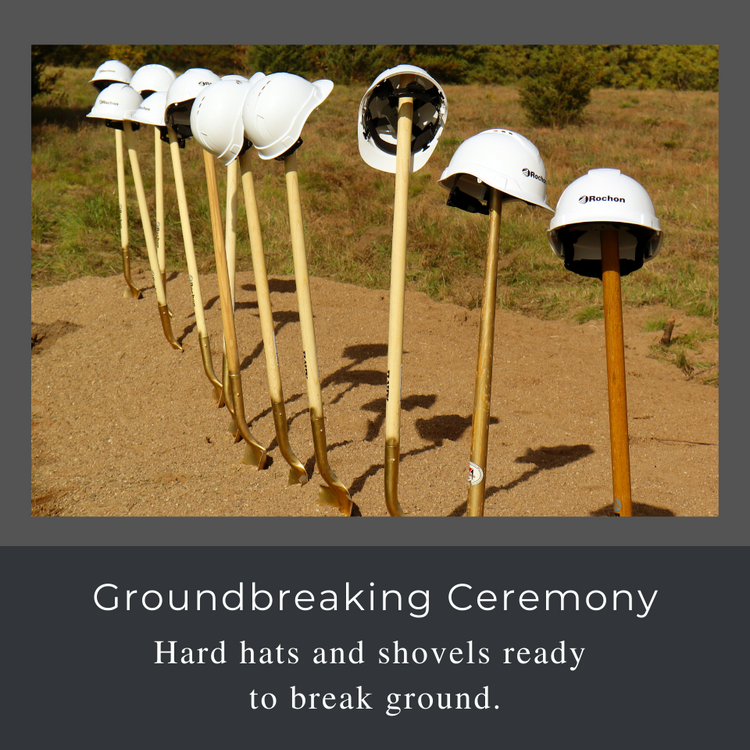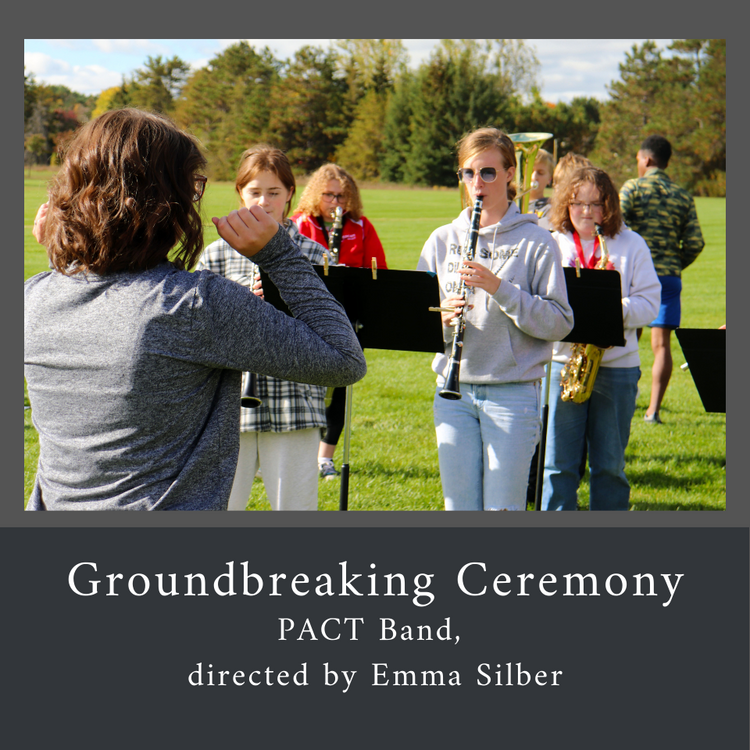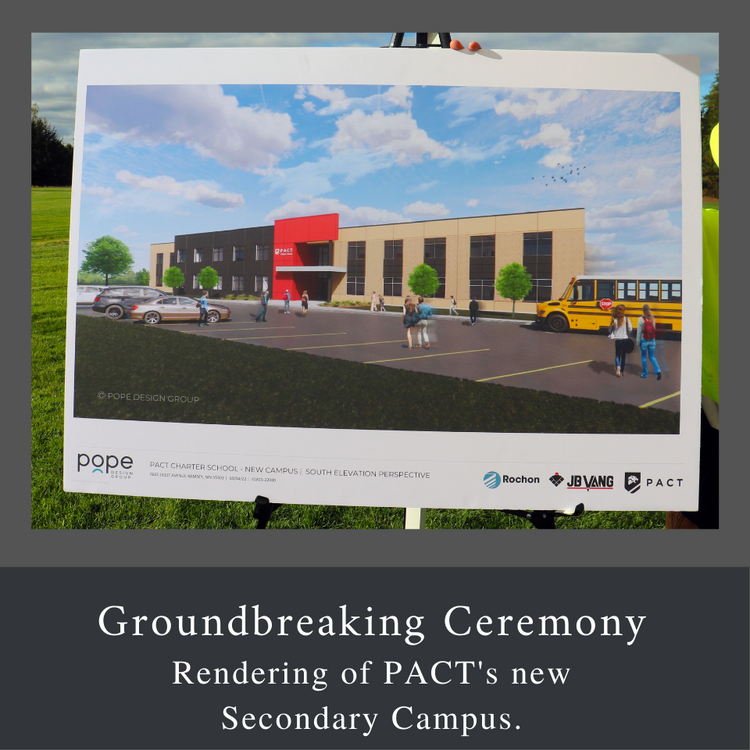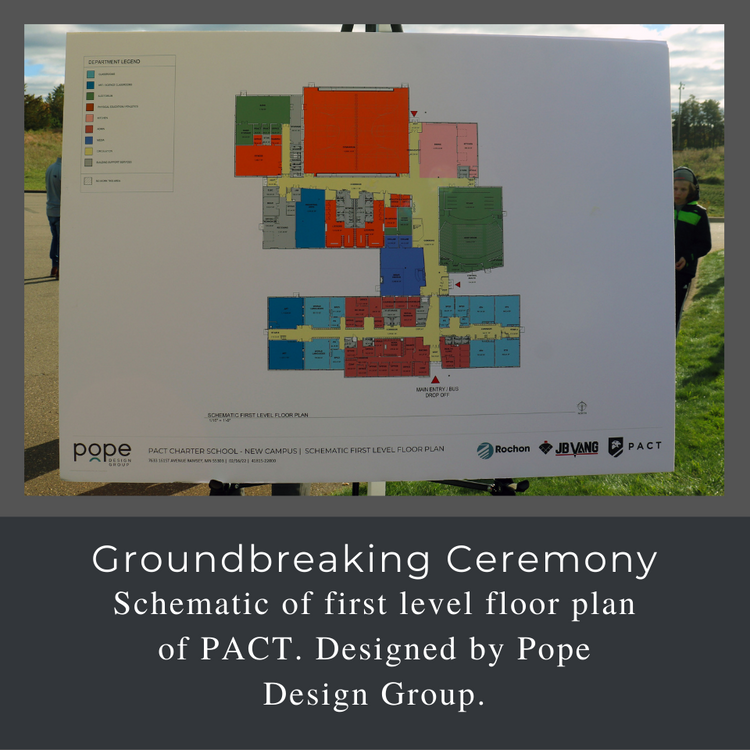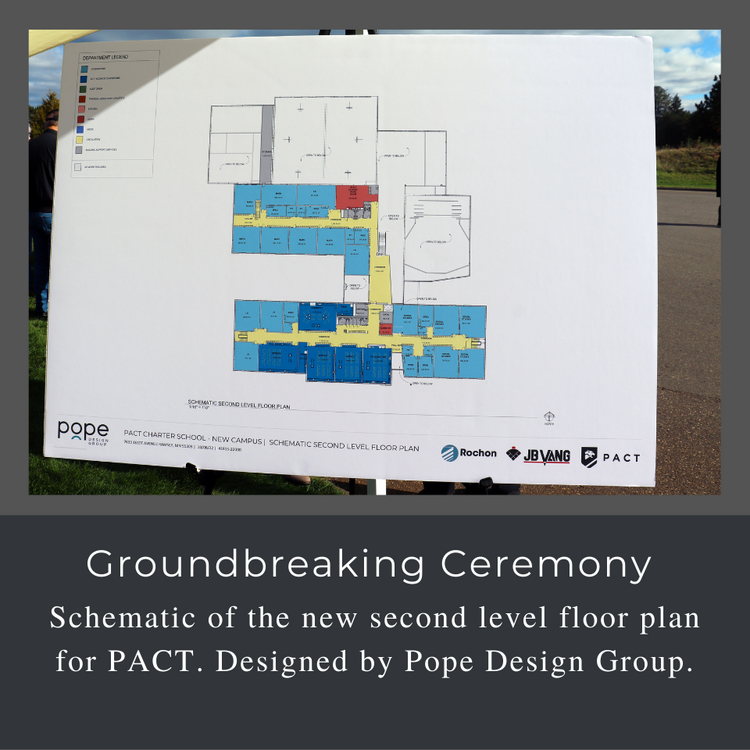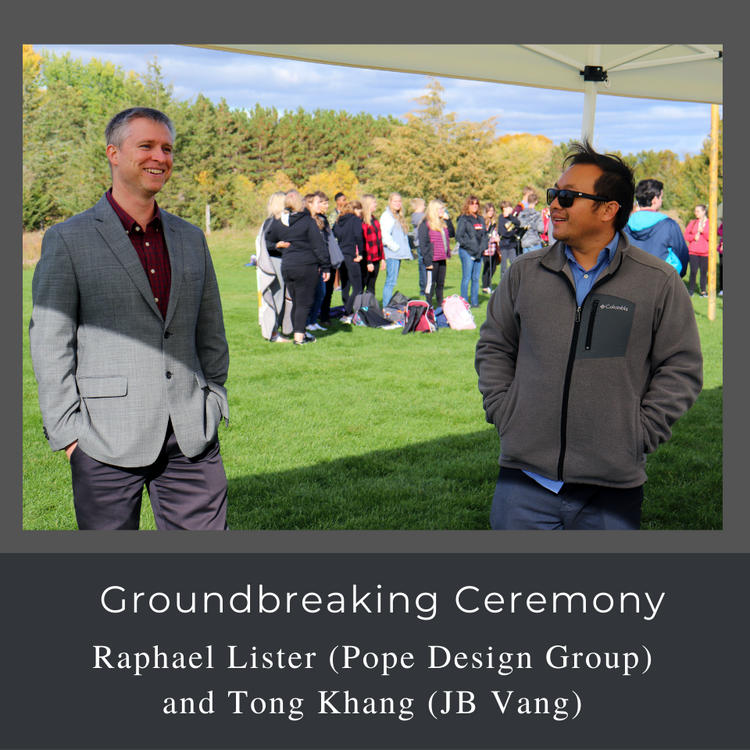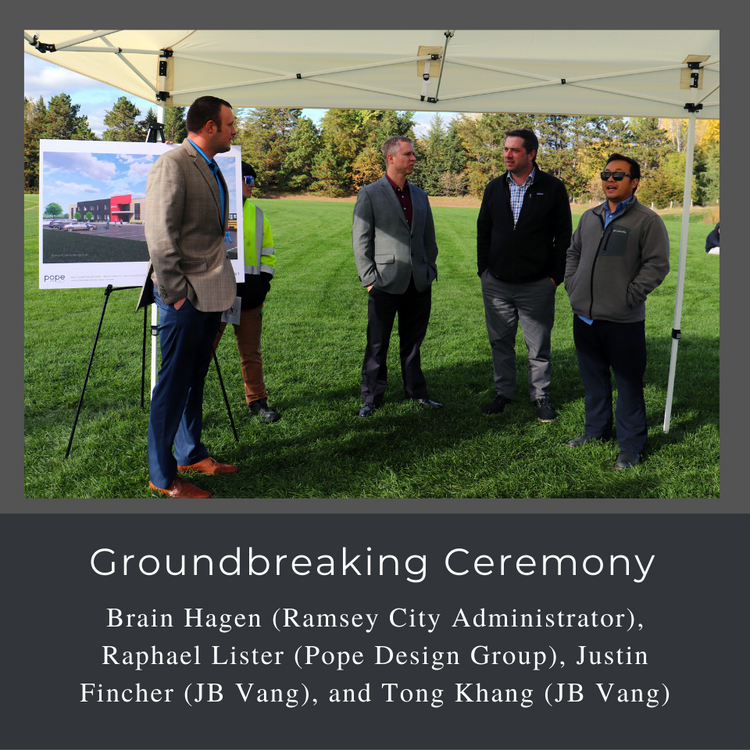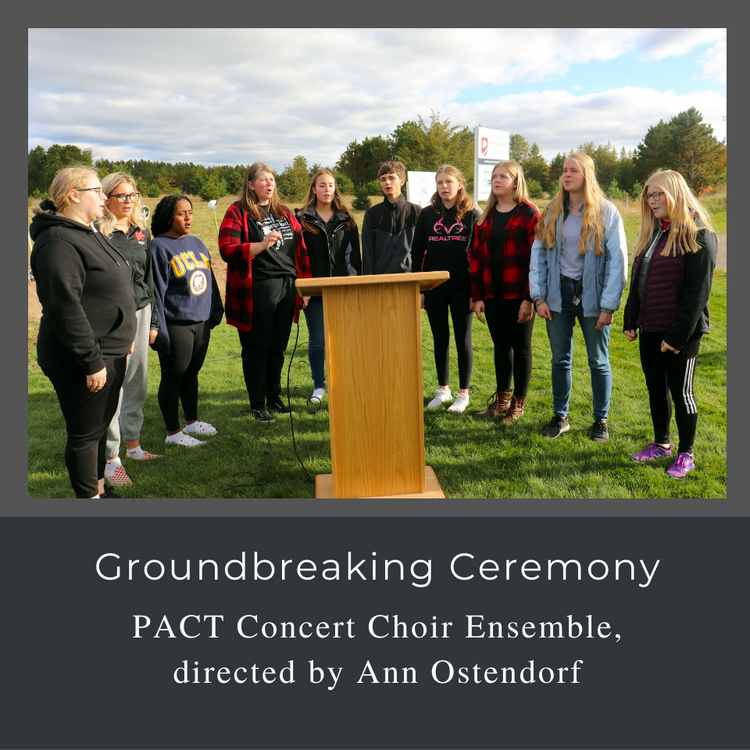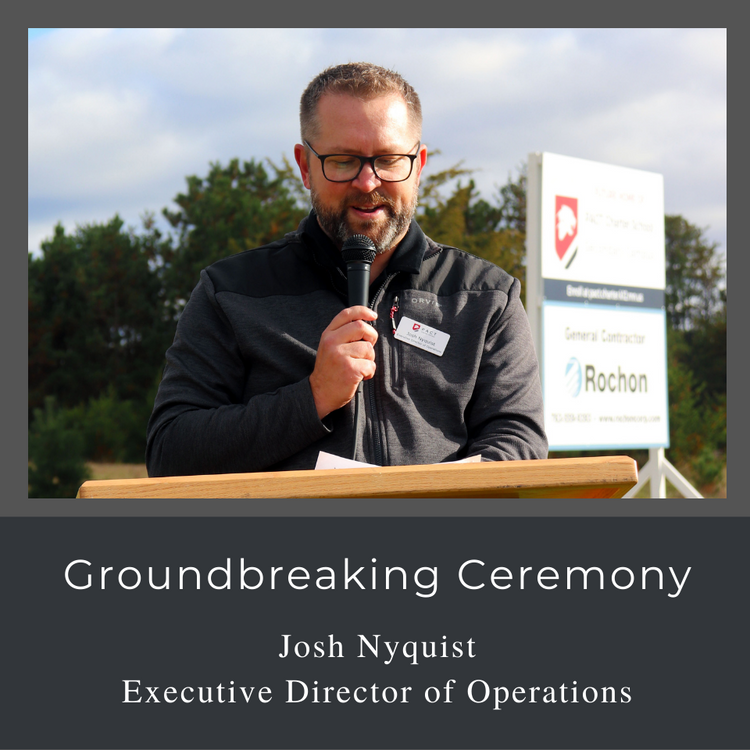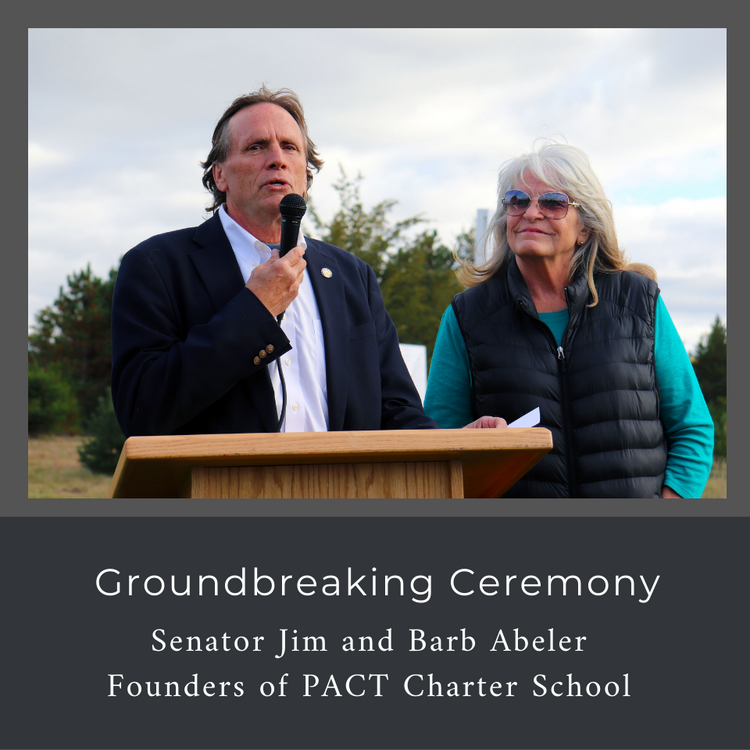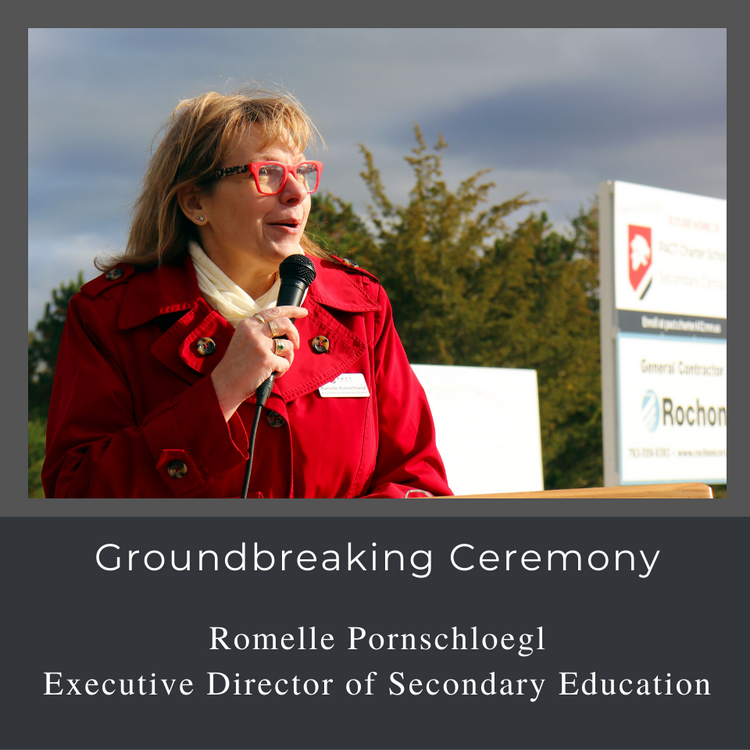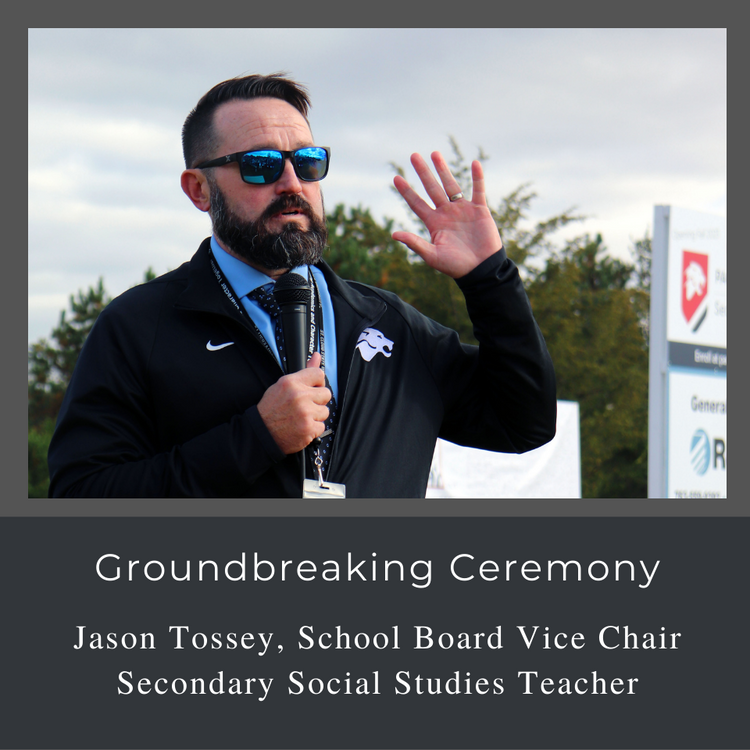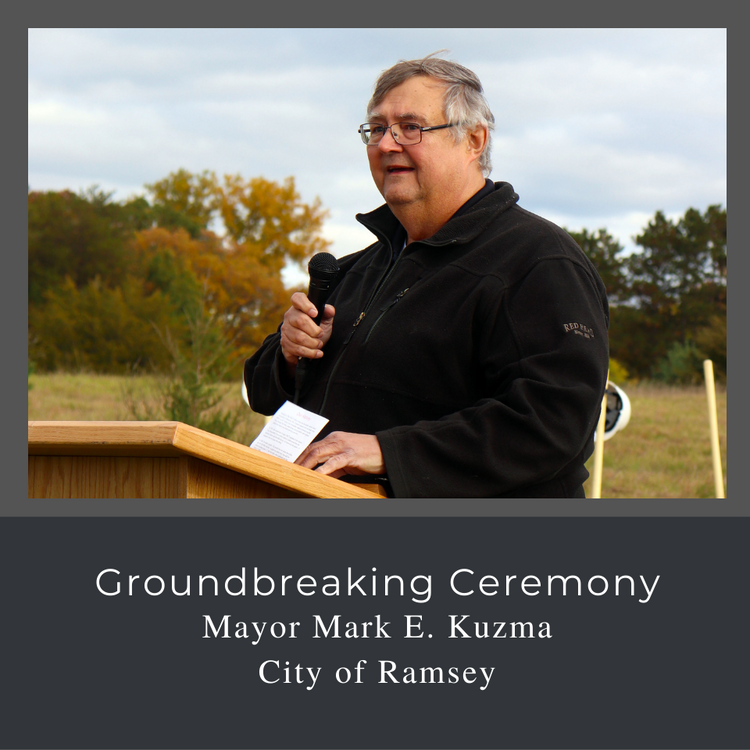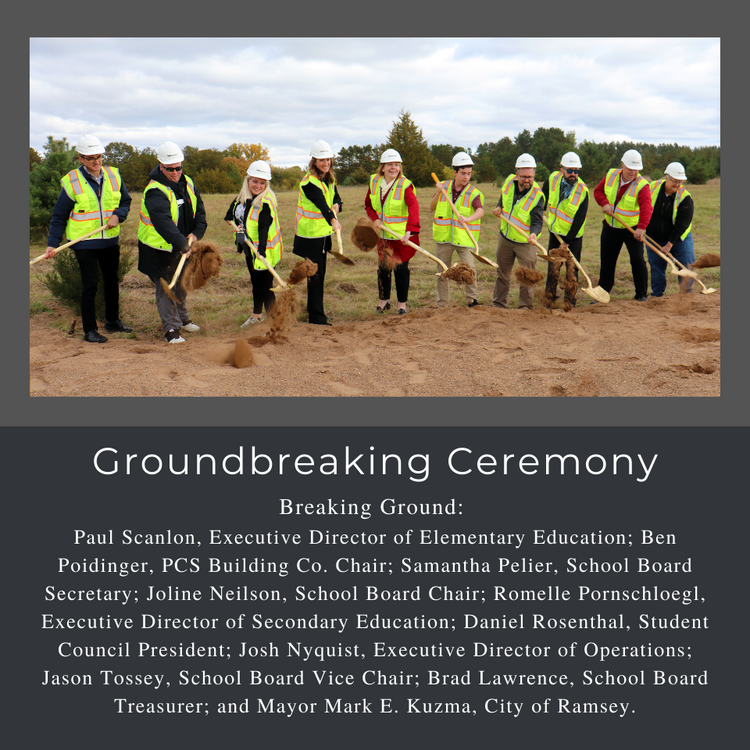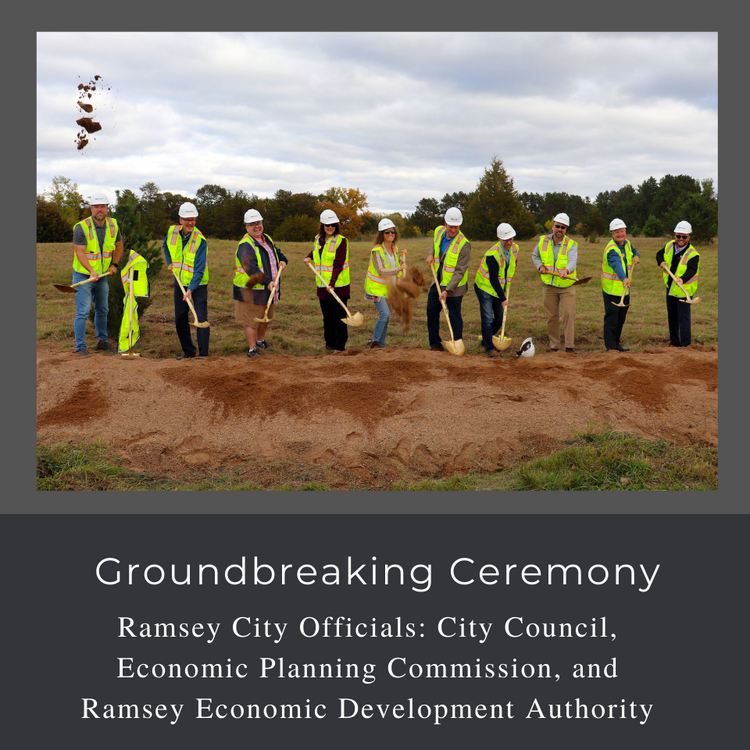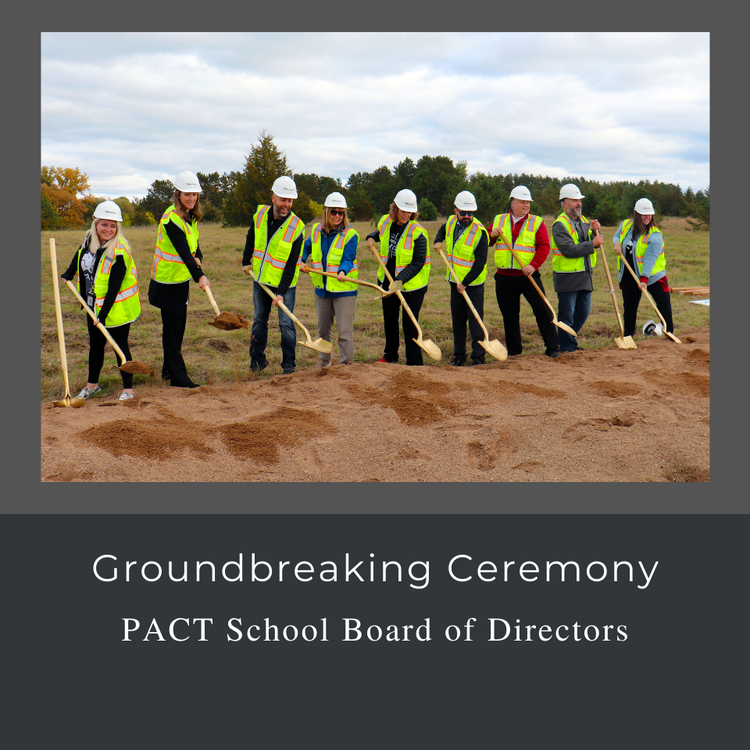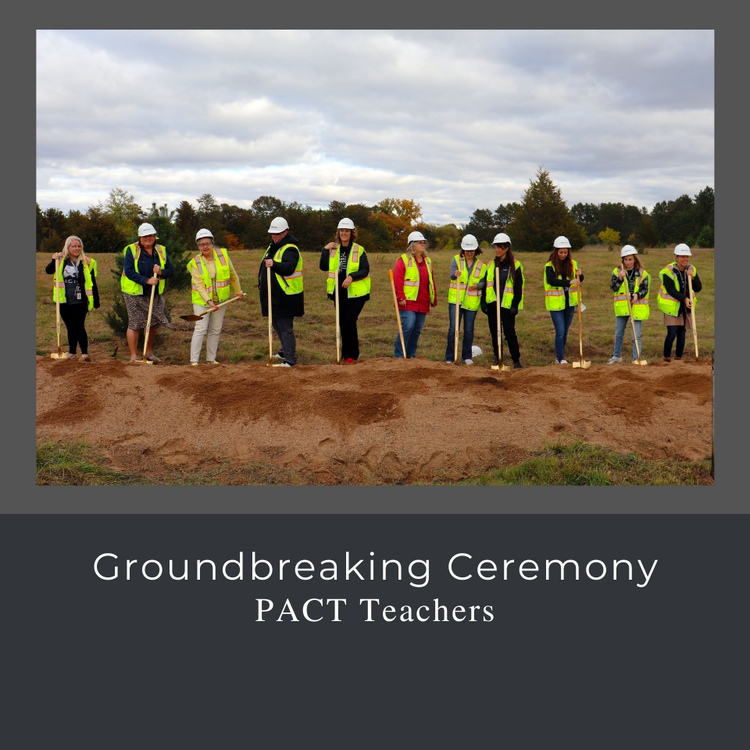 Carousel Item Sub TitleCarousel Item Title
Anim pariatur cliche reprehenderit, enim eiusmod high life accusamus terry richardson ad squid. 3 wolf moon officia aute, non cupidatat skateboard dolor brunch. Food truck quinoa nesciunt laborum eiusmod. Brunch 3 wolf moon tempor, sunt aliqua put a bird on it squid single-origin coffee nulla assumenda shoreditch et.
Follow the Build
Watch the progress of our new Secondary Campus!
Facilities Committee Members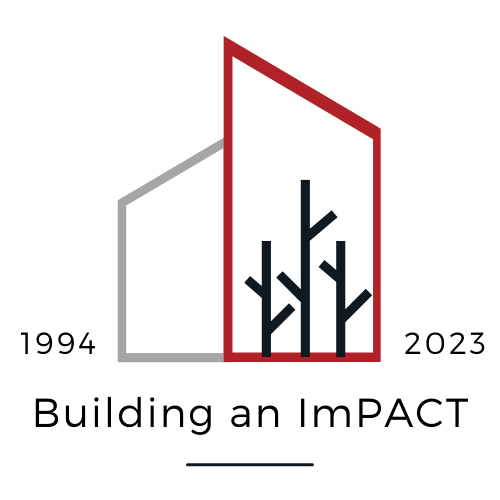 "Building an ImPACT" Logo
The "Building an ImPACT" project is underway, and our new campaign logo has a lot of meaning!

The frame on the left symbolizes the current building. The structure on the right represents the new building. The year 1994 is when PACT was founded, and 2023 will be when the new facility opens, and a new era of PACT Charter School begins! The trees symbolize both the wooded landscape of our new property and the growth of both students and our school as a whole.