Volunteer and Support
PACT is unique because staff and parents work alongside each other to ensure student success. Studies show that parental involvement in the classroom increases student achievement (higher test scores and grades), promotes positive self-esteem, creates positive behavior, and improves attendance and graduation rates.
 
Each PACT family is asked to volunteer at least FOUR hours per month or 36 hours per school year. 


Want to get involved and not sure what opportunities fit your schedule? Contact our Volunteer Coordinator to find a volunteer opportunity that suits you!
Volunteer Opportunities
We ask every family to volunteer for four hours per month. Here are a few ways you can be involved:
Hot lunch subs
Classroom Teacher Assistants (TAs)
Chaperone field trips
Read with students
Level classroom books
Office help
Event help
Panther Paw Donations
Review curriculum
Serve on committees
Assist at sporting events
Provide conference dinners and treats
Join the PTO or Booster Club
And much more!
Volunteer Training
Your involvement and support are much appreciated and enhance the educational experience of all students. If you volunteer during the school day and interact with students, annual training is required so we can maintain consistency. We have online training with a quiz available at the links below:
Background Check
For the safety of all our students, volunteers need a completed background check on file at PACT before volunteering within the school in any capacity. Background checks must be completed by each volunteer every year. To get started, complete the request form below. 
Logging Volunteer Hours
All volunteers are responsible for logging their own hours within Infinite Campus
. 
Instructions for Logging Volunteer Hours
Login to Infinite Campus. 

Go to the Message Center > Surveys > Parent Volunteer Hour Submission.

An introduction message appears. Click the "Start" button.

Complete the form. Note: there is a limit of 30 hours per form. Complete another form if more than 30 hours are needed.

Once completed, click "Complete Survey."

A confirmation message will appear. 
Stay Informed
The Engage
 E-Newsletter
 is a weekly email of volunteer and support opportunities for PACT families. It is published on Tuesdays during the school year and as needed over the summer.
Donate Funds to Cover Volunteer Hours
Your donations can go towards your volunteer hours! For every $10 you donate to PACT, you'll get credit for one hour of volunteer time. A one-time $360 donation can cover your volunteer hours for an entire year.

Drop off cash in the office (Attn: Enrollment Coordinator) and then log in to Infinite Campus and record the donation. Note: We are unable to accept checks.

Tell us what interests you!
Fill out our Volunteer Interest Form and we'll contact you when we are looking for volunteers in your area of interest!
PACT Panthers PTO
The PTO functions solely by volunteer hours and donations. You can get involved by attending a meeting, finding out what's happening, finding an area to utilize your skills, and being excellent at it! Learn more at the link below!
Panthers Booster Club
The Panthers Booster Club supports and promotes PACT Charter School's extracurricular activities. Learn more by visiting their webpage:
Other Ways You Can Support Students
The Panthers Booster Club supports and promotes PACT Charter School's extracurricular activities. Learn more by visiting their webpage:
I love seeing how excited the kids are to have their parents help. It shows our kids that school is a valuable place to invest our time, energy, and talents.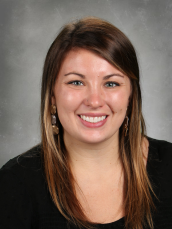 Volunteer and Enrollment Coordinator
763-712-4200, ext. 1119  | 
volunteer@pactcharter.org
Office Location: Elementary Campus, Room 119