Enrollment Lottery
Application for enrollment to PACT is open to all students that live in the state of Minnesota. PACT is a tuition-free public charter school, and there are no fees to apply. PACT receives more applications than space available in most grades each year, and as a result, we hold a lottery February 15. The lottery generates a waiting list from which enrollment offers are made and continues throughout the school year as space opens.
Families must reapply each year by the enrollment lottery deadline for students who were not enrolled. 

Note: For the 2023-2024 school year, the enrollment lottery will be held on November 7, 2022. Applications are due November 1, 2022 to be included in the lottery. 
Enrollment Lottery Results
Enrollment Notification
Every effort is made to notify families of waiting list positions within 30 days of the Enrollment Lottery via email and the PACT website. Contact will be made from the waiting list in sequential order following the Enrollment Lottery with enrollment offers only. After that, calls and/or emails will be made when a space in a classroom opens up. If you are offered a space, you have 48 hours in which to accept or reject enrollment. After that time, we will contact the next family on the list.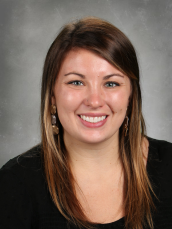 Enrollment and Volunteer Coordinator