PACT Pride Days
Last School Day of the Week
Show your #PACTpride on the last school day each week. Dates are on the rSchool calendar. 
PACT, your HOMEcoming!
December 4-9
Join in the fun and show your PACT pride during homecoming week! All K-12 students are invited to dress up for spirit days and come out and cheer on the Panthers basketball teams! 
Spirit Week
Spirit days for K-12 students are listed below:
'Merica Monday (red, white, and blue)

Tourist Tuesday (dress like a tourist)

Colors Wars Wednesday*

Panther Pride Thursday
*Color Wars: K/6 - Purple, 1/7 - Green, 2/8 - Blue, 3/9 - Pink, 4/10 - Red, 5 /11 - White, 12 - Black
Upcoming Dates
SECONDARY BAND CONCERT (7-12)
December 11 | 6 p.m. | SC Gym
SECONDARY CHOIR CONCERT (7-12)
December 11 | 7:30 p.m. | SC Gym
GRADE 6 BAND and CHOIR CONCERT
December 12 | 6 p.m. | SC Gym
Coffee with the EDs
February 2 | 8-8:45 a.m. | Secondary Library Media Center
Parents/guardians are invited to have coffee with our Executive Directors! You'll have a chance to get to know them, ask a few questions, hear about future plans, and find ways to be involved.
Secondary Campus Ribbon Cutting Event
March 4 | Time TBD
The building is done! The community is invited to an open house to walk through the building. A short presentation is planned. More information will be available closer to the event. 
Class of 2036: Commencement
June 5  |  9 a.m.  |  Northgate Church
We will celebrate our littlest Panthers!
Class of 2024: Commencement
June 5  |  7 p.m.  |  PACT gym
We will celebrate our senior class!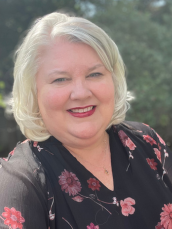 Director of Communication and Community Engagement