E-Newsletters
PACT delivers news and announcements direct to your email inbox twice each week. We have two e-newsletters for you to subscribe to:
The PACT Pilot E-News includes announcements and information for all community members. It is delivered on Thursdays during the school year and if needed in the summer.

The Engage E-News includes all the ways you can have an impact on our students through volunteering, donating, shopping, and more. It is delivered on Tuesdays during the school year.
To opt-in to our e-newsletters, please complete the subscription form below:
According to the 2022 Climate Survey
93% of parents say that PACT effectively communicates general school information.
Got News?
If you have PACT news, announcements, or events to share, email news@pactcharter.org with details.

The deadline is noon on Tuesdays to be considered for the PACT Pilot E-Newsletter and noon on Fridays for the Engage E-Newsletter.

All submissions are subject to approval and must be related to PACT-sponsored events. Items may run no more than twice in an e-newsletter and once on social media.
To view past issues of the e-newsletters or news stories, please visit the link below.
Media Inquiries
Please direct all media inquiries to Christine Erntson, Director of Communication and Community Engagement, at
news@pactcharter.org
.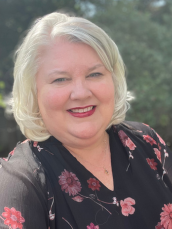 Director of Communication and Community Engagement