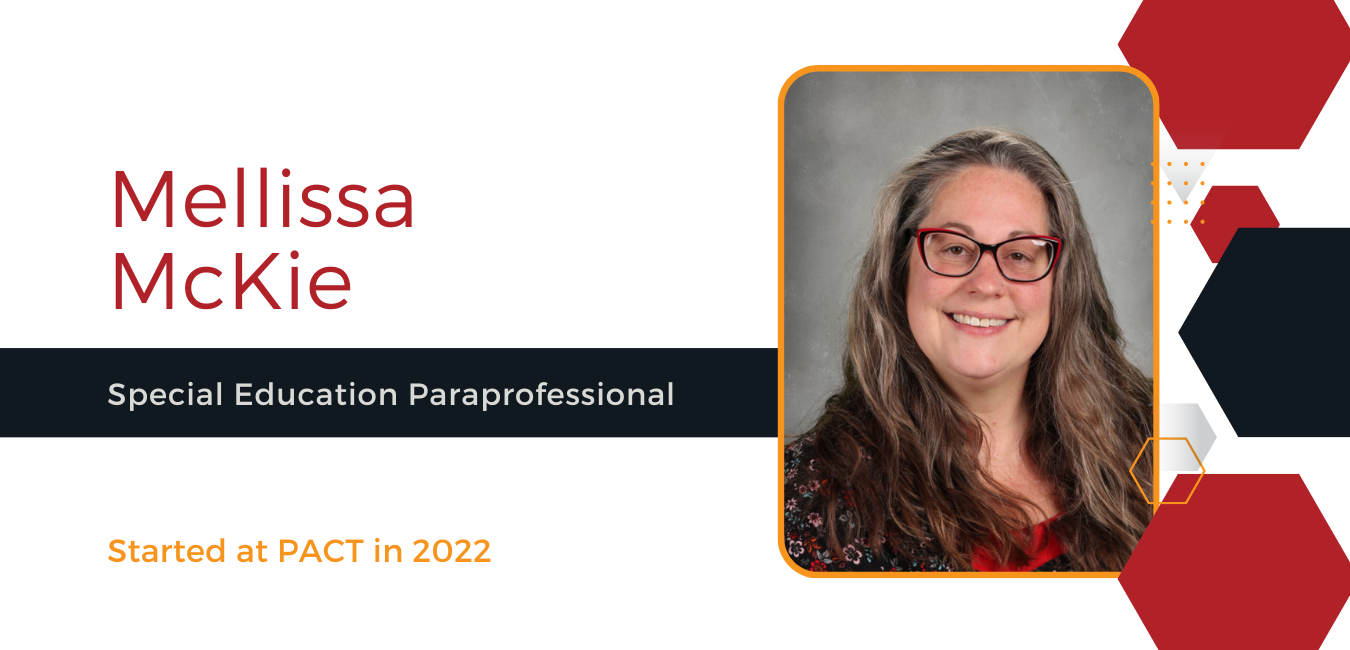 PROFESSIONAL EXPERIENCE
A Special Education Para at Art and Science Academy in Isanti for eight years.
Prior to that, she was a teaching assistant, as well as, a curriculum planner for Hearts and Minds Daycare Preschool in Ham Lake for two years.
She has also worked various jobs in the city as a production analyst and buyer.
LIFE OUTSIDE PACT
Loves to visit the North Shore to camp and hike
Active at Living Hope Church.
Part of Changing Gaits, an equine therapy ranch in Brook Park.
Has a fluffy blue-haired Netherland dwarf rabbit named Juniper, that loves to explore, cuddle, and give kisses!
FAVORITE THING ABOUT PACT
The focus on developing excellence in character and a firm foundation in family values.
OTHER WAYS INVOLVED at PACT
Parent and avid supporter.
EDUCATION
Graduated high school with honors and went to college with an emphasis in Art.
Ended up completing Medical Administrative Specialist with Coding/Billing +Medical Terminology through online collaboration with Anoka Community College and Anoka Technical College.
AWARDS | CERTIFICATIONS
Certified PCA
CPI Certification
Parapro Praxis 480
Basics in Supply Chain Management
AREAS of EXPERTISE
Has a creative eye, a nose that knows, and a heart that shows...also gives awesome hugs!
FAVORITE QUOTE
Some believe it is only great power that can hold evil in check, but that is not what I have found. It is the small everyday deeds of ordinary folk that keep the darkness at bay... small acts of kindness and love.