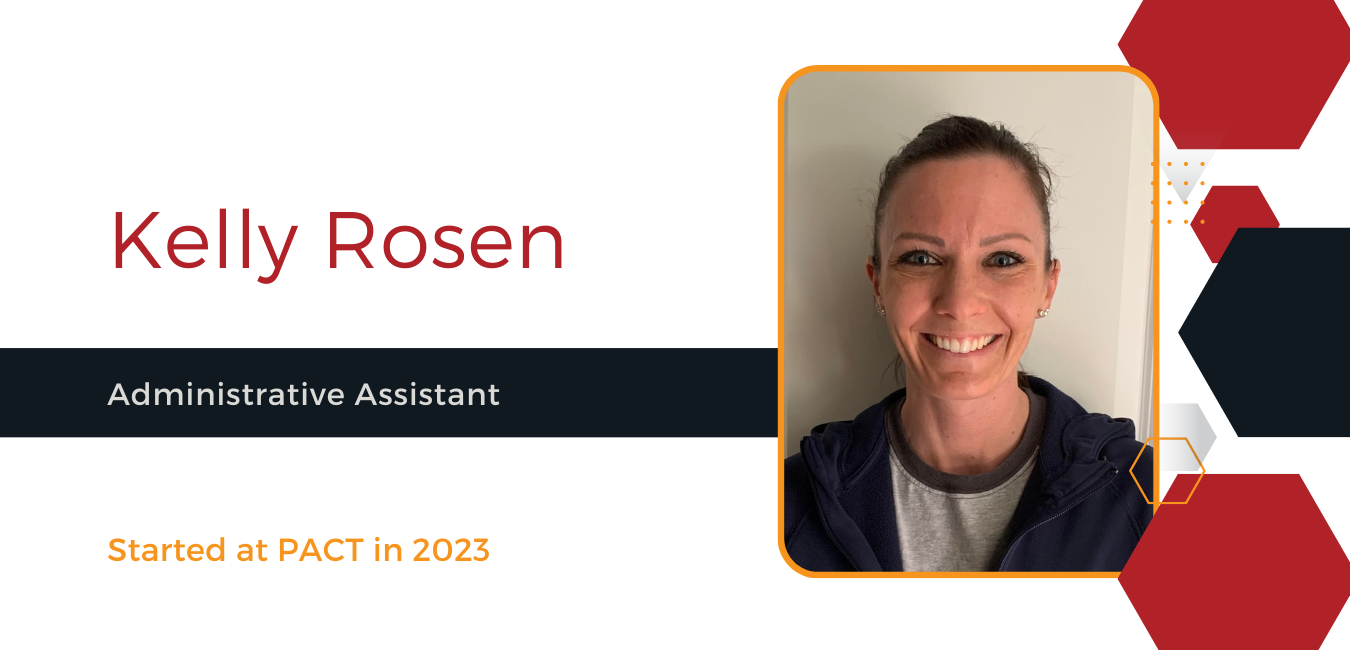 PROFESSIONAL EXPERIENCE
After graduation, Kelly worked for Retina Consultants of Minnesota as a Patient Service Representative, Surgery Scheduler, and Ophthalmic Assistant.
She joined the PACT Panther family in 2023, working part-time as a Receptionist/Office Assistant.
LIFE OUTSIDE PACT
Kelly lives in Ramsey with her wife, Christine, two children, Ariel and Noah, and their fancy feline, Isabelle, aka "Izzy". They are a very outdoorsy bunch who enjoy hiking, camping, dirt biking, snowmobiling, water sports, and football. On lazy days, they enjoy relaxing in their hammocks, sitting by a bonfire, painting canvases, or enjoying a movie night.
FAVORITE THING ABOUT PACT
It is exciting to be a part of a community focused on working alongside students to become both educated and well-rounded individuals.
OTHER WAYS INVOLVED at PACT
EDUCATION
B.A. Architecture with a Minor in Art, University of Minnesota - Twin Cities
AREAS of EXPERTISE
Interpersonal communication, multi-tasking, and using more sticky notes than a ScrumMaster
Digital videography and making memories last
Known for falling asleep during the opening credits and likely to have Ramsey's largest ballcap collection
FAVORITE QUOTE
Tell me and I forget. Teach me and I remember. Involve me and I learn.