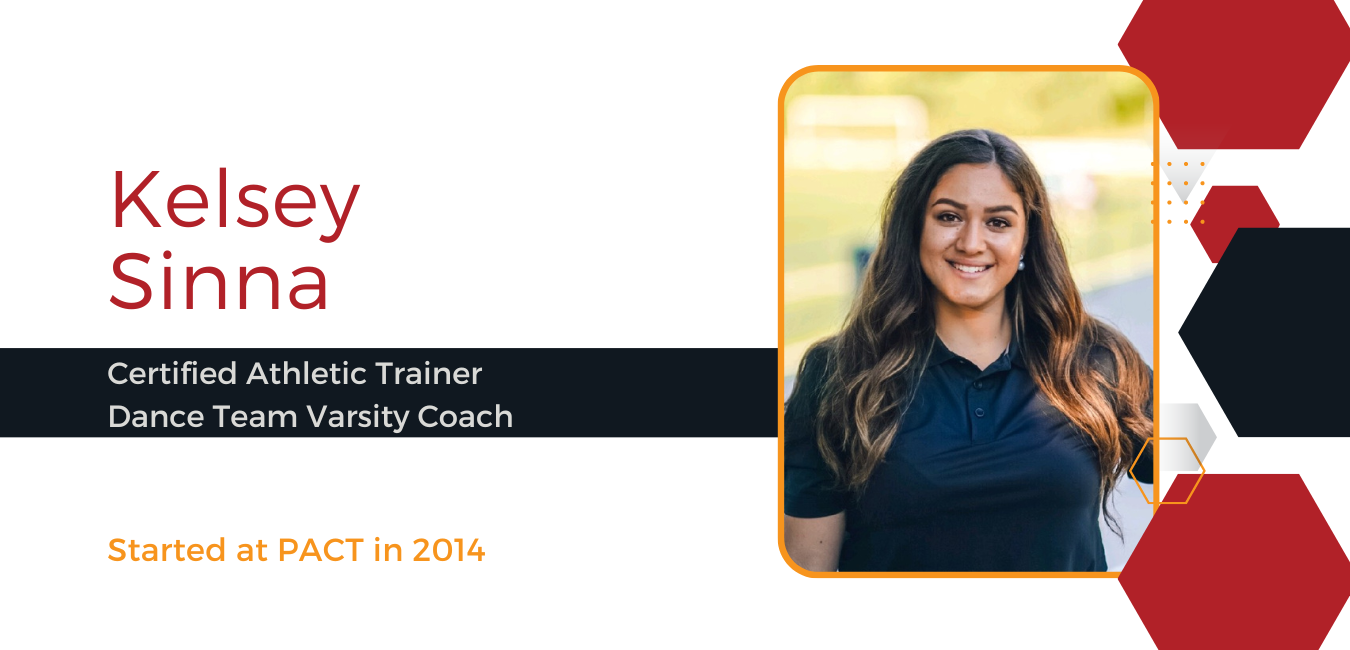 PROFESSIONAL EXPERIENCE
Ms. Sinna aims to provide an accessible and compassionate approach to athlete care on and off the field, caring for the whole person, not just their injury, so they can continue doing what they love most. She vows to serve her patients equitably and with integrity, using evidence-based practices to ensure the best possible outcomes.
Head Dance Team Coach, PACT Charter School – since 2019
Assistant Dance Team Coach, PACT Charter School – 2014-2019
Certified Athletic Trainer, TRIA Orthopedics & St. Paul Central High School – 2021-2023
Certified Early Intervention Specialist, ATI Worksite Solutions & JJ Taylor Distributing – 2019-2021
EDUCATION
M.S. Athletic Training, Life University
B.S. Kinesiology: Pre-Therapy, University of Northwestern—St. Paul
CERTIFICATIONS
Board of Certification, Certified Athletic Trainer
Minnesota Board of Medical Practice, Licensed Athletic Trainer
American Heart Association, Basic Life Support for the Healthcare Professional
OTHER WAYS INVOLVED at PACT
PACT graduate (Class of 2014)
PERSONAL INTERESTS
Coaching dance, Pilates, paddleboarding, hiking and traveling with fiancé Sam.