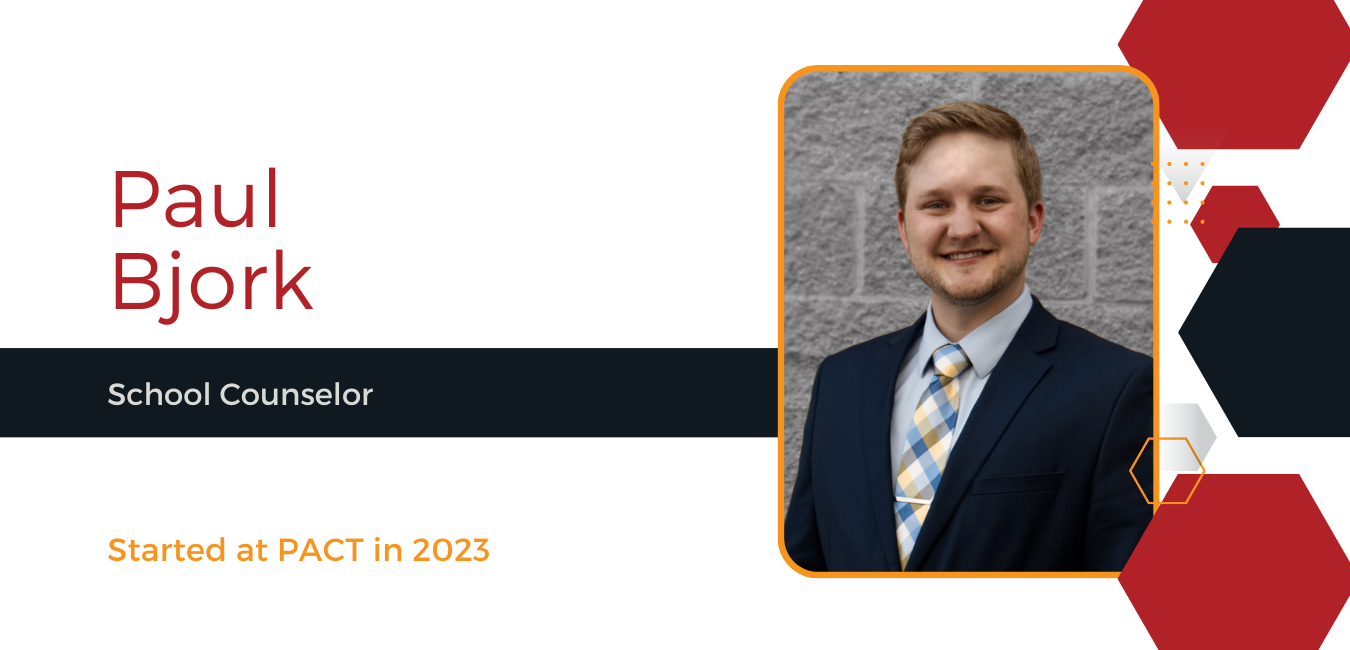 PROFESSIONAL EXPERIENCE
After graduation, Mr. Bjork worked for The Emily Program as a Program Support Coordinator, Fraser as a Children's Mental Health Targeted Case Manager, and Goodwill-Easter Seals MN as a Career Navigator.

While working as a Career Navigator, Mr. Bjork provided job placement assistance, career counseling, crisis intervention, and coordinated services for housing insecure youth in north and south Minneapolis communities.
LIFE OUTSIDE PACT
Mr. Bjork married in 2019 and has a son, a daughter, and a Samoyed named Lilo (after Lilo & Stich). Outside of work, he enjoys cooking, woodworking, fishing, hiking, and spending time outdoors.
FAVORITE THING ABOUT PACT
How involved parents are in their children's education.
EDUCATION
M.S. School Counseling, Capella University
BASc Psychology, University of Minnesota - Duluth
AREAS of EXPERTISE
Mental health and career counseling
Cooking, woodworking, fishing
FAVORITE QUOTE
Do something today, that makes you better tomorrow than you were yesterday.