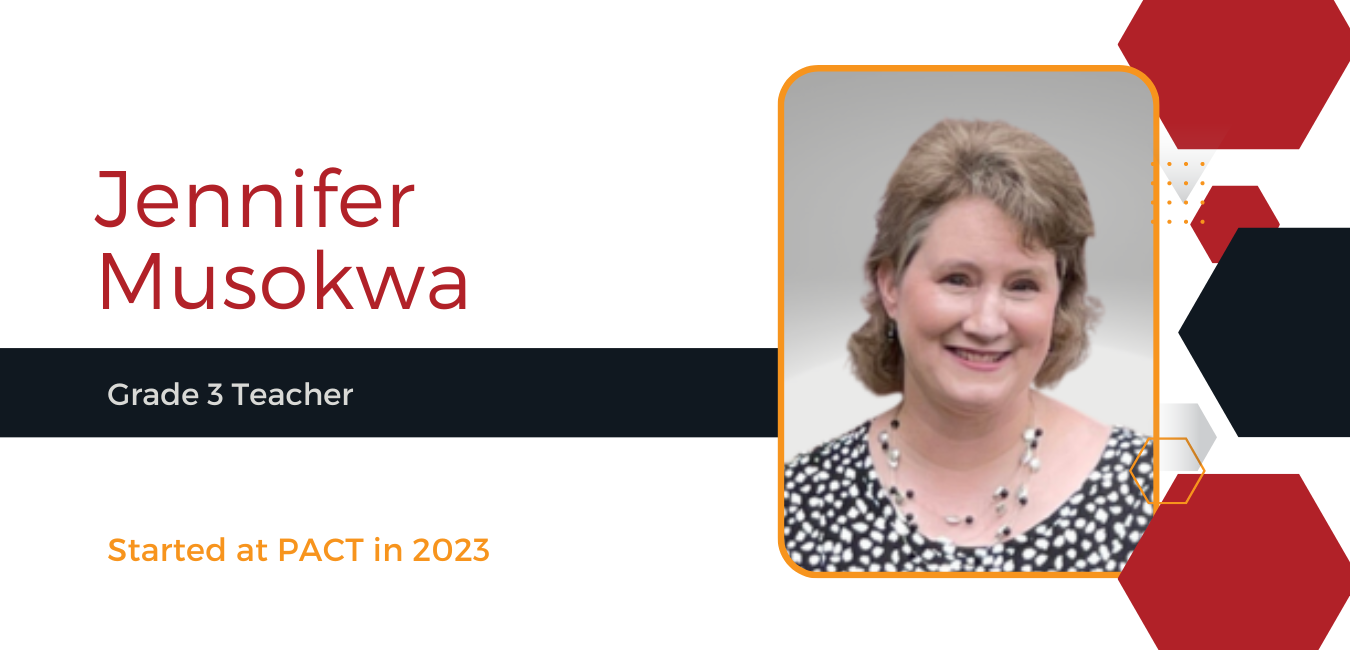 EDUCATION
M.Ed. Elementary Education, Grand Canyon University

B.A. Biblical and Theological Studies, Bethel University
PROFESSIONAL EXPERIENCE
Ms. Musokwa first worked as an administrative assistant in various locations. Then she became an Educational Support Professional (ESP) for Kindergarten and EL students in the Osseo School District. She was able to stay home with her children for four years before being hired at PACT. There, I became a Jane of all trades: I worked as a part-time Paraprofessional, a long-term substitute for the High School Spanish teacher, a part-time Committee Clerk, and finally, a full-time Elementary Spanish Teacher for two years.

In the Fall of 2016, she worked as a paraprofessional at Morris Bye Elementary in Coon Rapids and was a Title 1 teacher before COVID hit.

From August 2020 until now, she taught 1st grade at Northside Christian School in Blaine. And now she gets to come back to PACT to teach 3rd grade!
AREAS of EXPERTISE
Taught herself Spanish, piano, and is a grammar guru
FAVORITE THING ABOUT PACT
The small school feel, its emphasis on character development, and the wonderful teachers and staff.
LIFE OUTSIDE of PACT
Ms. Musokwa lives in Andover with her husband John, originally from Tanzania, and two boys who go to PACT: Levi is a sophomore, and AJ is in grade 8.

They are a soccer family through and through. Levi is currently on the MN United U15 Academy team that travels nationwide, and AJ plays on the 2010 top team for Manitou FC in White Bear Lake. They spend much of their free time being professional chauffeurs while also enjoying watching some games. Thankfully, in a year, Levi will be able to drive himself!
OTHER WAYS INVOLVED at PACT
PACT parent
Curriculum Reviewer
FAVORITE QUOTE
Tell me and I forget. Teach me and I remember. Involve me and I learn.