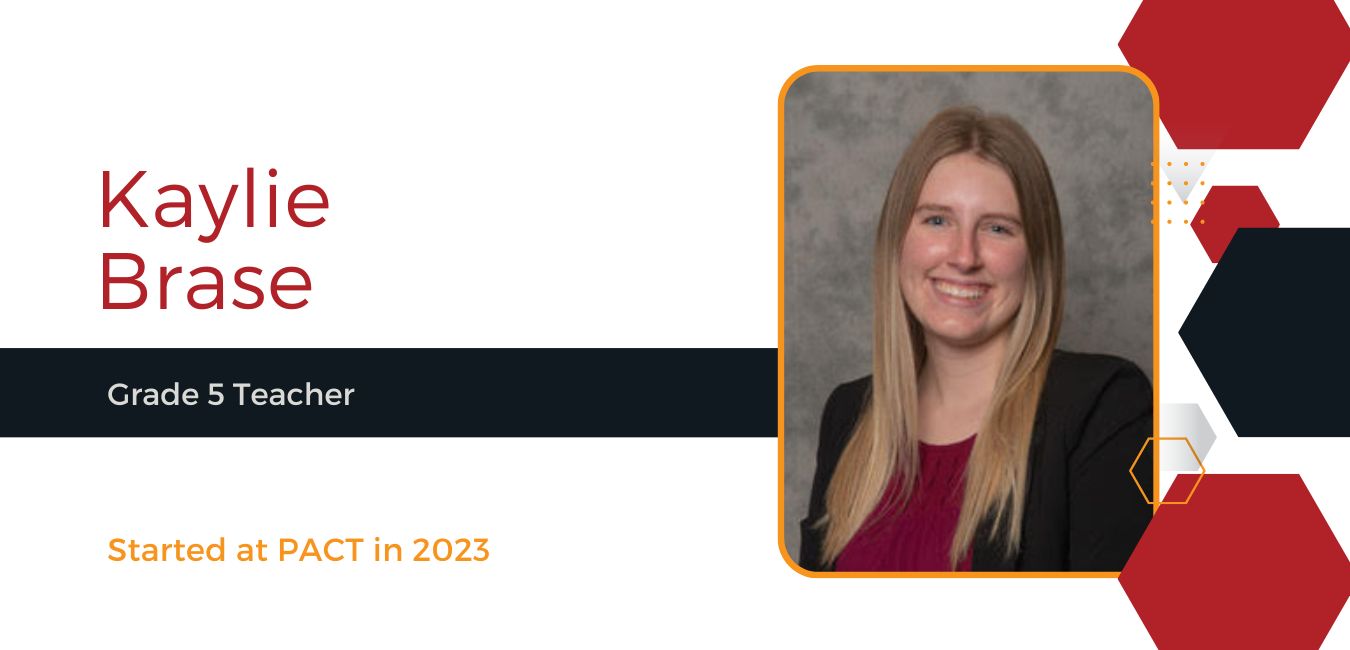 PROFESSIONAL EXPERIENCE
A recent graduate, Ms. Brase student-taught grade 5 at Adams Elementary in Coon Rapids. In college, she worked as an Admissions Ambassador and Resident Assistant at the University of Northwestern and has spent the last five summers working at a summer camp, mastering her kickball skills and a Chaco tan line.
EDUCATION
B.S. Elementary Education, University of Northwestern-St. Paul
Certificate, Communication Studies, Rochester Community and Technical College
AWARDS | CERTIFICATIONS
American Heritage Girls Stars and Stripes Award Recipient (2015)
Baker Family Reunion Hula Hoop Champion
Published Illustrator for Logic of English Curriculum
SPECIAL SKILLS
Expert Bubble Blower
Calligraphy
LIFE OUTSIDE PACT
Loves to spend time with family, paddle board, try new gluten-free recipes, and read lots of books. She also loves to travel and host fun parties for her friends!
FAVORITE THING ABOUT PACT
Loves the kindness of everyone that she has interacted with and the way that the staff and families partner together for the good of every student!
FAVORITE QUOTE
In every job that must be done, there is an element of fun!