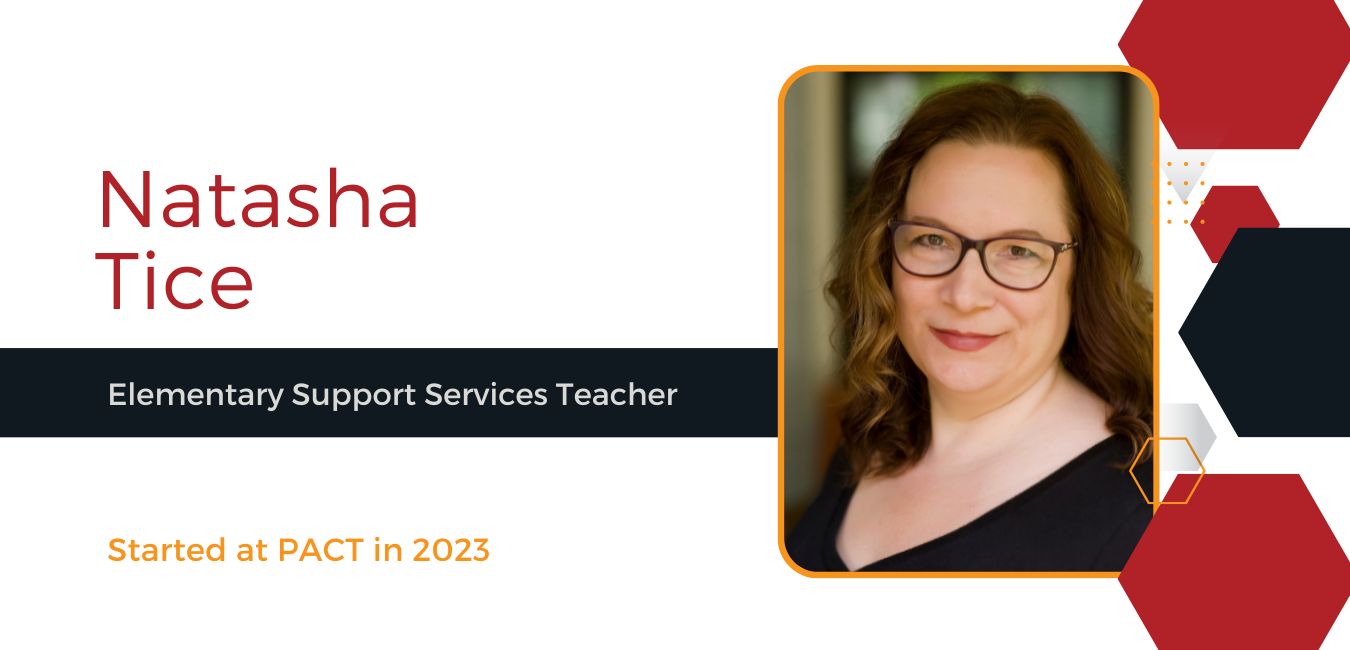 PROFESSIONAL EXPERIENCE
St. Alphonsus Catholic School 5 and 6th grade-(2 years)
Homeschooled all 4 of my children-(20 years)
Connections Church, Director of Children's Ministries (4 years)
Eisenhower Elementary, Coon Rapids (2 years)
Literacy Intervention Teacher (1 year)
Supplemental intervention teacher (1 year)
EDUCATION
M.A. Special Education with a Licensure in Specific Learning Disabilities, Concordia University - St. Paul
B.S. Elementary Education and Reading Instruction, St. Cloud State University
LIFE OUTSIDE PACT
Mrs. Tice is married to the fabulous Mr. Tice, and they have raised four children, all in college or graduate school. They live in Anoka with whatever child needs to live at home (currently 3 of them) and her two ill-mannered but sweet rescue labs, Gus and Maggie. Outside of school, Mrs. Tice loves spending time with family and friends, being involved with her church, watching good movies or documentaries, reading, traveling, and taking road trips to find quirky places to eat and visit.
FAVORITE THING ABOUT PACT
Loves the emphasis on character and academics and on the importance of collaboration between the school and parents.
OTHER WAYS INVOLVED at PACT
Daughter played for the PACT high school girls' soccer team for her sophomore and junior year.
FAVORITE QUOTE
I believe that appreciation is a holy thing-that when we look for what's best in a person we happen to be with in the moment, we're doing what God does all the time. So, in loving and appreciating our neighbor, we're participating in something sacred.