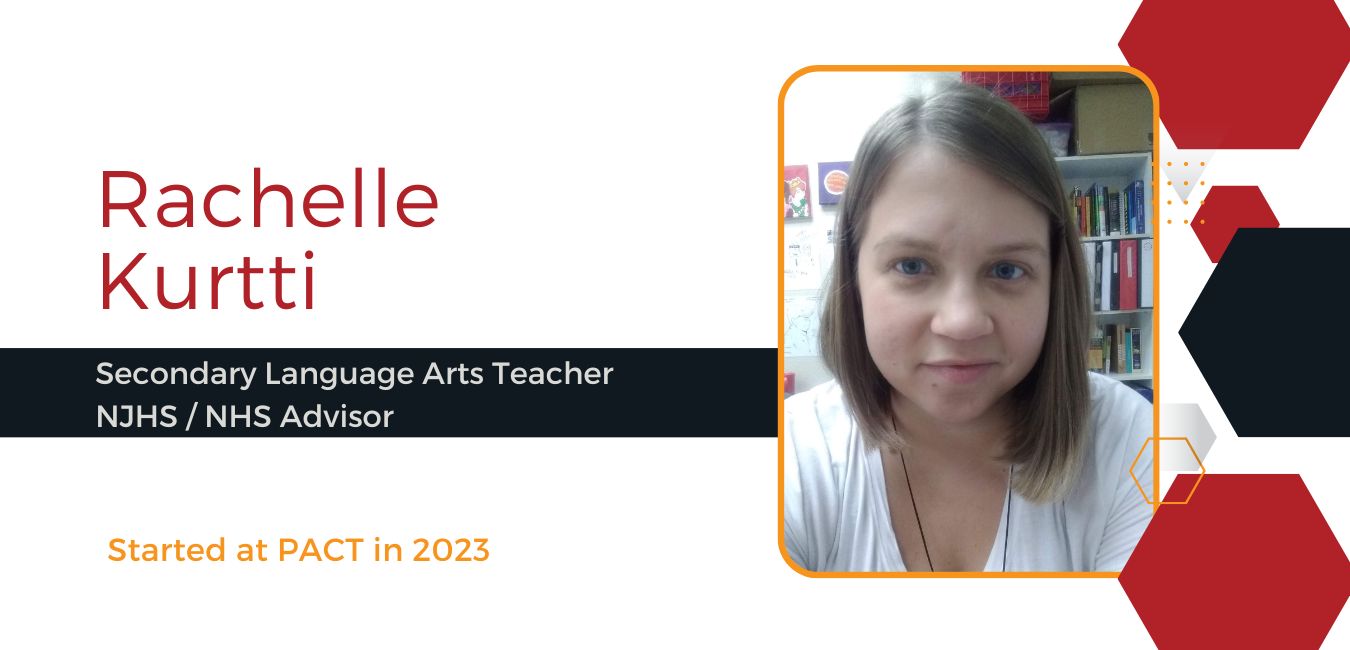 PROFESSIONAL EXPERIENCE
Ms. Kurttii has worked at a school south of the Twin Cities for a year and then worked at an arts charter school in Arizona for the last 12 years.
EDUCATION
B.S. English Education, Minnesota State University - Moorhead
AWARDS | CERTIFICATIONS
Seven years as a mentor, 5 and 10-year awards at previous school.
Little Miss Sunshine in summer camp Paper Plate Awards.
FAVORITE THING ABOUT PACT
Looking forward to finding out many favorite things about PACT! She is confident she will have them based on the enthusiasm of the staff and the programs available to the students.
OTHER WAYS INVOLVED at PACT
LIFE OUTSIDE PACT
Ms. Kurtti is from a large family and they tend to spend time chatting in the kitchen around the island or enjoying the deck in warmer weather. She has a very cherished niece and adorable nephews whom with she spends much of her available time.
SPECIAL SKILLS
Sings in the church choir as a soprano.
FAVORITE QUOTE
Life, with its rules, its obligations, and its freedoms, is like a sonnet: You're given the form, but you have to write the sonnet yourself.