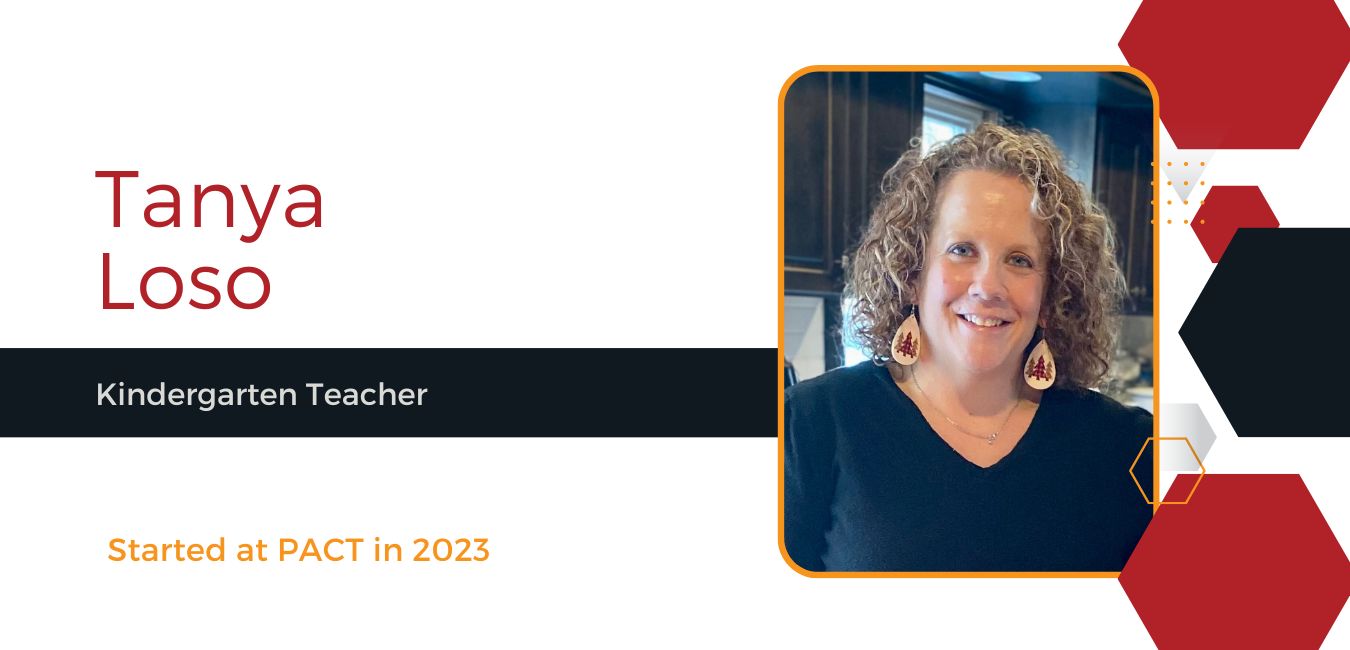 PROFESSIONAL EXPERIENCE
Ms. Loso taught two years of Kindergarten, one year in intervention, and four years in second grade at East Bethel Elementary School. Before that, she was a stay-at-home mom who homeschooled and had in-home daycare.
EDUCATION
M.A. Educational Studies with K-12 Reading Specialist licensure, University of St. Thomas
B.A. Elementary Education K-6, University of Northwestern - St. Paul
LIFE OUTSIDE PACT
Ms. Loso enjoys reading, playing games, hiking, and camping with her family. Her favorite places are the North Shore and the ocean. The beauty and rhythm of the waves soothe her soul. Her faith is integral to her life, and her family actively attends and serves at Living Hope Evangelical Free Church. She loves learning and helping others love learning.
FAVORITE THING ABOUT PACT
The focus on community, culture, and character. She can't wait to experience this for herself!
OTHER WAYS INVOLVED at PACT
PACT Parent and sports mom.
FAVORITE QUOTE
Educating the mind without educating the heart is no education at all.