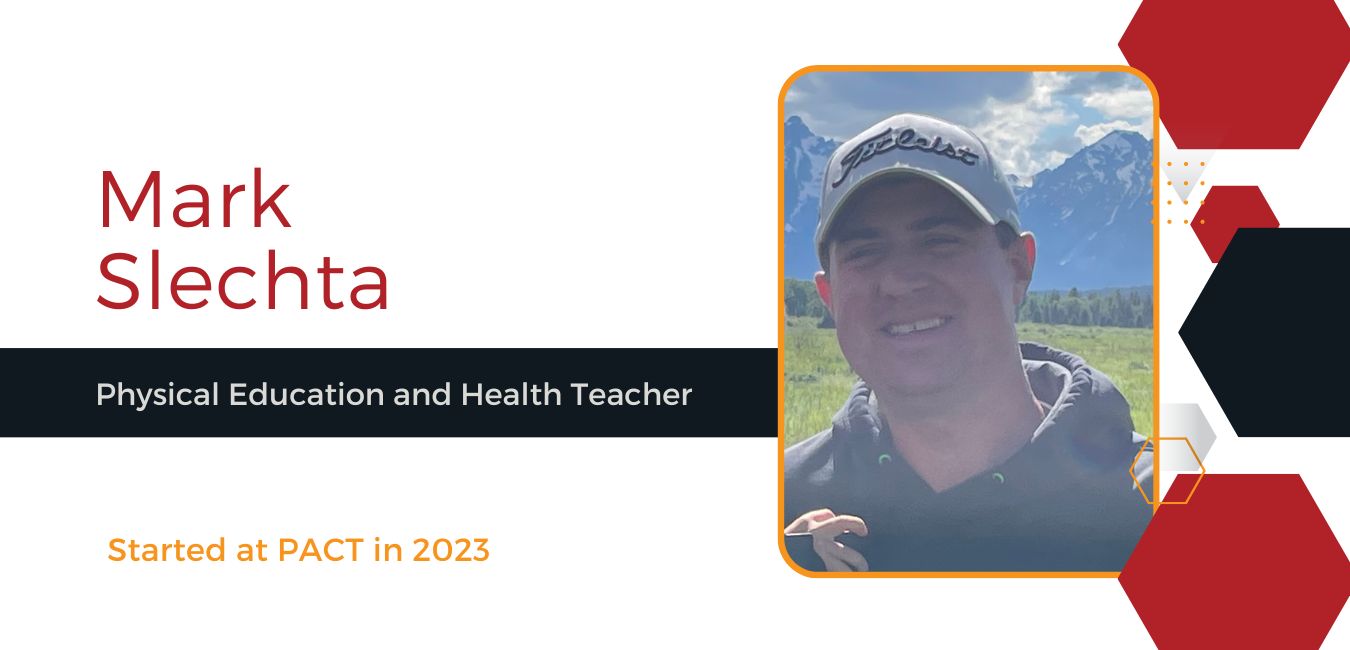 PROFESSIONAL EXPERIENCE
Mr. Slechta has been teaching for over 15 years at a few different schools in the area, most recently at Spectrum High School and DaVinci Academy. He has taught classes in each grade level and finds a lot of joy in the different approaches and challenges that arise in each different age level.
EDUCATION
B.A. Physical Education K-12 and Health Education K-12, Bethel University
LIFE OUTSIDE PACT
Mr. Slechta loves being a husband and a father! He has an awesome wife, Amy! And they have a little guy named Archie who is looking forward to going to PACT very soon to shoot on the new basketball hoops!
FAVORITE THING ABOUT PACT
He's really looking forward to helping continue to develop an environment at school where we all think it is fun to be at school each and every day! Look forward to building relationships with the kids, staff, and families at PACT and seeing what we can accomplish together.
OTHER WAYS INVOLVED at PACT
PACT Parent
Wants to use his love and knowledge of sports to help make a difference in the lives of each and every one of our students. He will be at a lot of upcoming Panther events with his son Archie! 
AWARDS | CERTIFICATIONS
Head Golf Coach - Spectrum HS (2023)
Assistant Football Coach/MS Football Coach - Spectrum HS (2021-2022)
Assistant Basketball Coach/MS Basketball Coach - Spectrum HS (2020-2022)
Director of DaVinci Dynamite Basketball Program - DaVinci Academy of Arts and Sciences (2007-2019)
AREAS of EXPERTISE
Really good at a lot of things but not necessarily amazing at any one thing. Does that make sense?