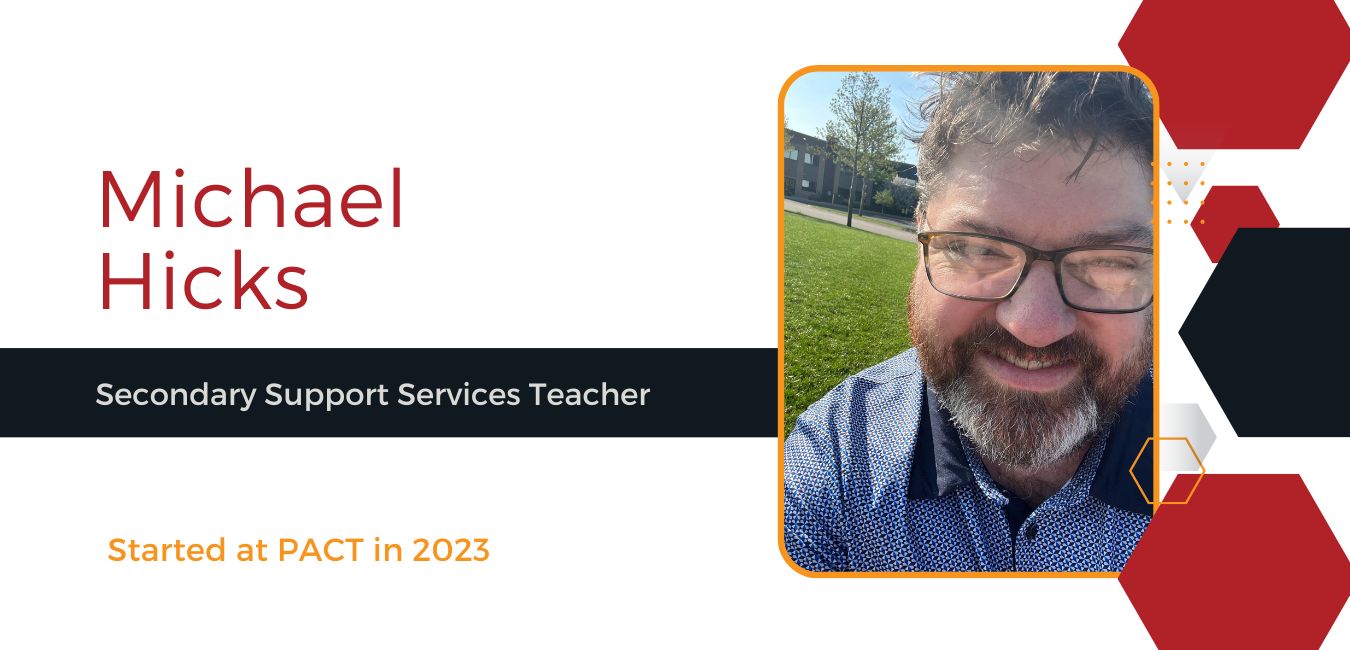 PROFESSIONAL EXPERIENCE
Mr. Hicks spent a year substituting at PACT last year, so he was all over the building. He especially loved teaching in the Special Education department working with small classes and really getting to know the kids was super rewarding.
EDUCATION
M.A. Education, Western Governors University
B.S. Business Administration, Bethel University
M.A. Theological Studies, Bethel Seminary (in progress)
AREAS of EXPERTISE
Well he hates to brag…..but once he was told once that he was awesome!!!! And he is a semiprofessional taxi driver for his kiddos. ….so there's that.
SPECIAL SKILLS
He once finished a 7-day fast… in less than a day!
FAVORITE THING ABOUT PACT
He loves the environment for his kids and that they have a safe place to be during the day. He adores the staff has come to call them friends throughout the last year. He loves how much parents are encouraged to be involved and that we are expanding, and is excited to be a part of the change.
OTHER WAYS INVOLVED at PACT
PACT Parent
Just brings his awesomeness everyday…. And that's how he contributes.
LIFE OUTSIDE PACT
Mr. Hicks is a singer, performer, actor, and LOVES table games!!! He loves karaoke, and running errands with his dog. He likes to cook, and is a huge proponent of mental health and working through that!