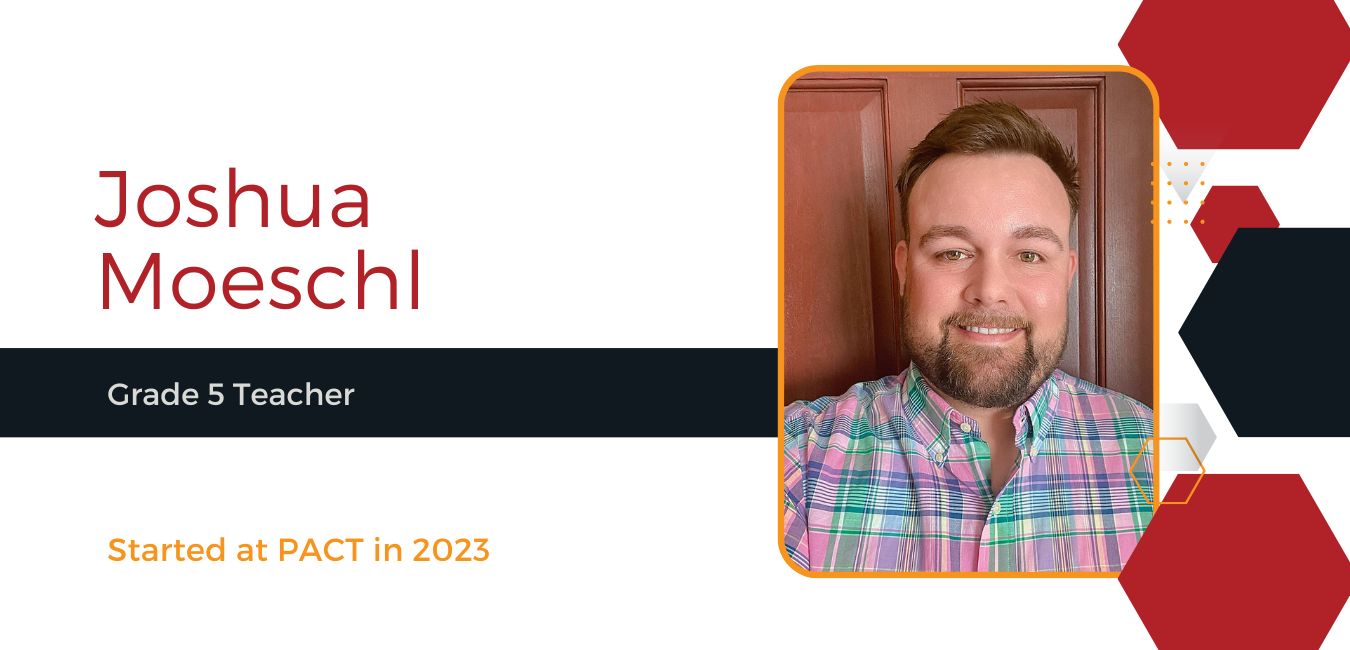 PROFESSIONAL EXPERIENCE
Retail management career before Teaching
Taught Grade 1 at Kaleidoscope Charter School
Taught Kindergarten at Minnesota Excellence in Learning Academy
EDUCATION
B.S. Elementary Education, St. Cloud State University
SPECIAL SKILLS
Pinky fingers are double-jointed
Sports and movie fan
Has a large sneaker collection, particularly Air Jordans
FAVORITE THING ABOUT PACT
The small-school environment.
OTHER WAYS INVOLVED AT PACT
Looking forward to wearing PACT gear!
LIFE OUTSIDE PACT
Mr. Moeschl likes to spend time with his wife Lynsie and two children, Zooey (13) and Benjamin (9), and their two dogs Fenway (100 lb Golden Retriever) and Rex (12 lbs Rat Terrier). He also loves to play golf and softball and watch pro and college sports on TV. He enjoys all things wildlife, especially owls, white sharks, and orcas. He likes to read legal thrillers as well as books on education. In downtime, Mr. Moeschl likes to walk his dogs, watch movies and series, and listen to true crime podcasts.
FAVORITE QUOTE
Education's purpose is to replace an empty mind with an open one.