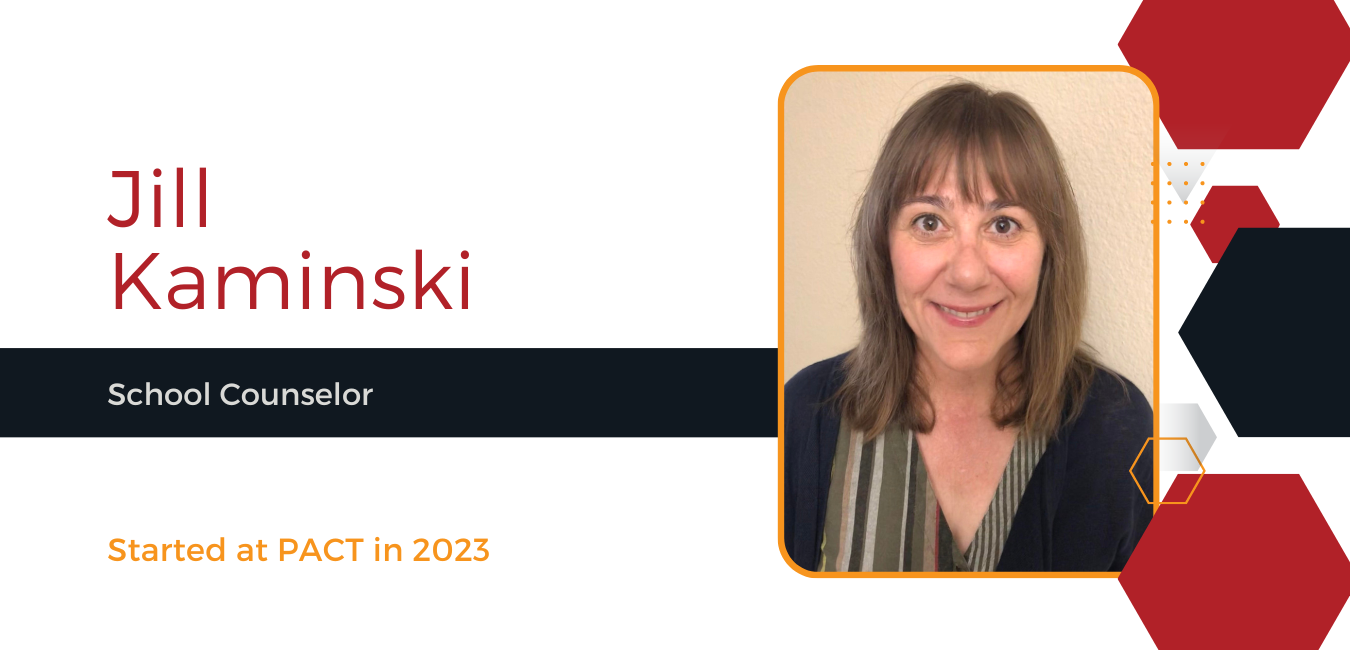 PROFESSIONAL EXPERIENCE
Ms. Kaminski has been a K-12 school counselor in rural, urban, and suburban schools for 15 years. She has also been a Social Worker and Career Counselor.
EDUCATION
M.A. School Counseling, Sonoma State University
B.A. Social and Behavioral Sciences, CSU Monterey Bay
CERTIFICATIONS
Presenter at California Counseling Association 2005
Yoga and Mindfulness Teacher certified 2017
Colorguard Captain in High School
FAVORITE THING ABOUT PACT
So far, her favorite thing is how comfortable she felt at her interview. She can tell PACT is a group of educators that is supportive, straightforward, and cares about the students and the school's commitment to the PACT vision.
OTHER WAYS INVOLVED at PACT
She'd love to be an advisor or co-advisor for a club (Wellness, SGA), tall flags advisor, and avid team supporter.
AREAS of EXPERTISE
She can dance, and organize closets and space (no really :-), and has been to every state in the US except one.
LIFE OUTSIDE PACT
Ms. Kaminski enjoys camping, hiking, reading, meditating, doing yoga, arts and crafts, cross-country skiing, traveling, and attending live music/comedy clubs/ theater and museums. She has a large (and hilarious) extended family here in Minnesota. She volunteers at the Humane Society because she loves animals.
FAVORITE QUOTE
For there is always light, if only we're brave enough to see it, if only we're brave enough to be it.