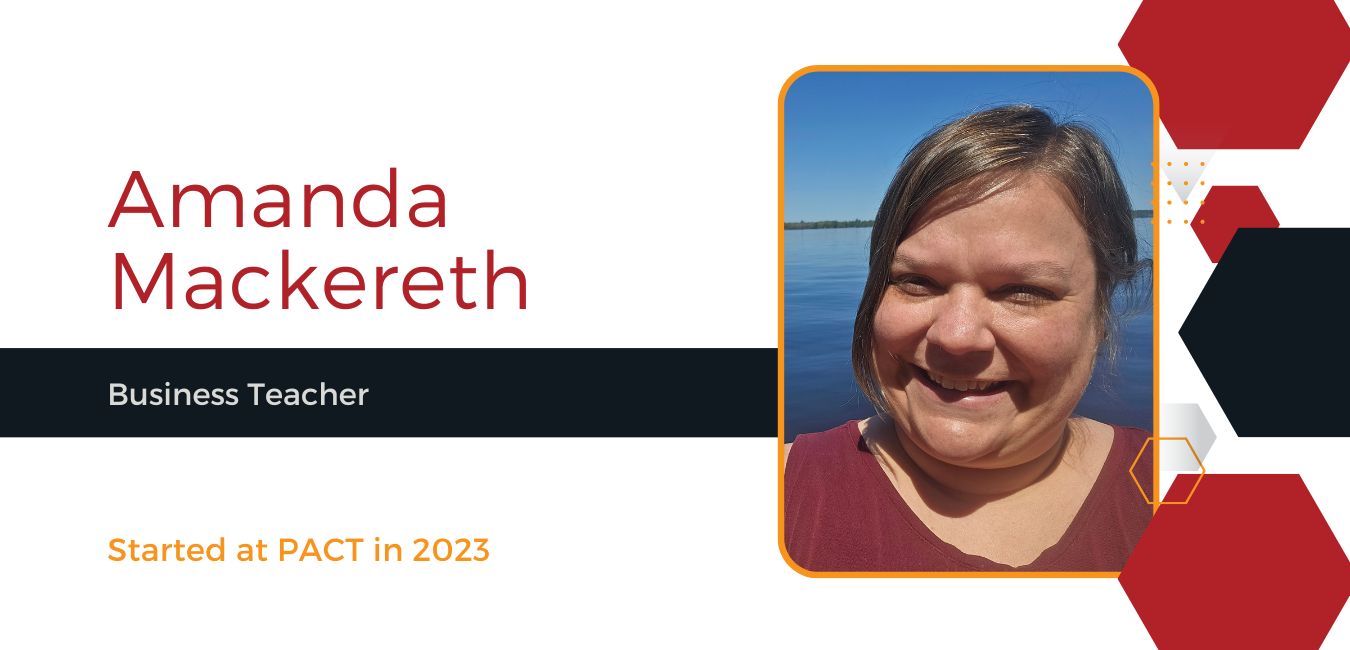 PROFESSIONAL EXPERIENCE
Ms. Mackereth started her teaching career in 2004, teaching English and reading courses. She has taught in Arizona and several suburban and urban districts in the Twin Cities over the past 20 years. Most recently, she spent eight years teaching Computer Science and Information Technology courses at Spectrum Middle and High Schools.

While she always taught her English classes with a technology-integrated curriculum, she has found her passion is teaching CS/IT courses! She has also enjoyed teaching college and career readiness courses and looks forward to bringing those skills and experiences into the business courses at PACT!
EDUCATION
M.S. Technology Education, St. Cloud State University (in progress)
B.A. Communication Arts and Literature, Concordia College - Moorhead
K-12 Reading License, St. Mary's University
Career and Tech Ed Licensure in Communications, St. Cloud State University
AWARDS | CERTIFICATIONS
2019 Minnesota Aspirations in Computing: MN Educator Honorable Mention Award from MN State IT Center of Excellence and NCWIT (National Center for Women in Technology)
LIFE OUTSIDE PACT
Ms. Mackereth and her elementary-age daughter live in Coon Rapids and love to spend time swimming, boating, fishing, hanging with friends and family, getting involved at their church, singing in the car and just being silly together!
FAVORITE THING ABOUT PACT
She is very excited to be in a place that values and teaches about building positive character! Academic skills are only one part of students' lives! It is important for us to encourage students to be well-rounded citizens who want to make a positive impact on the world around them.
FAVORITE QUOTE
I don't care WHEN you learn it, I care THAT you learn it.