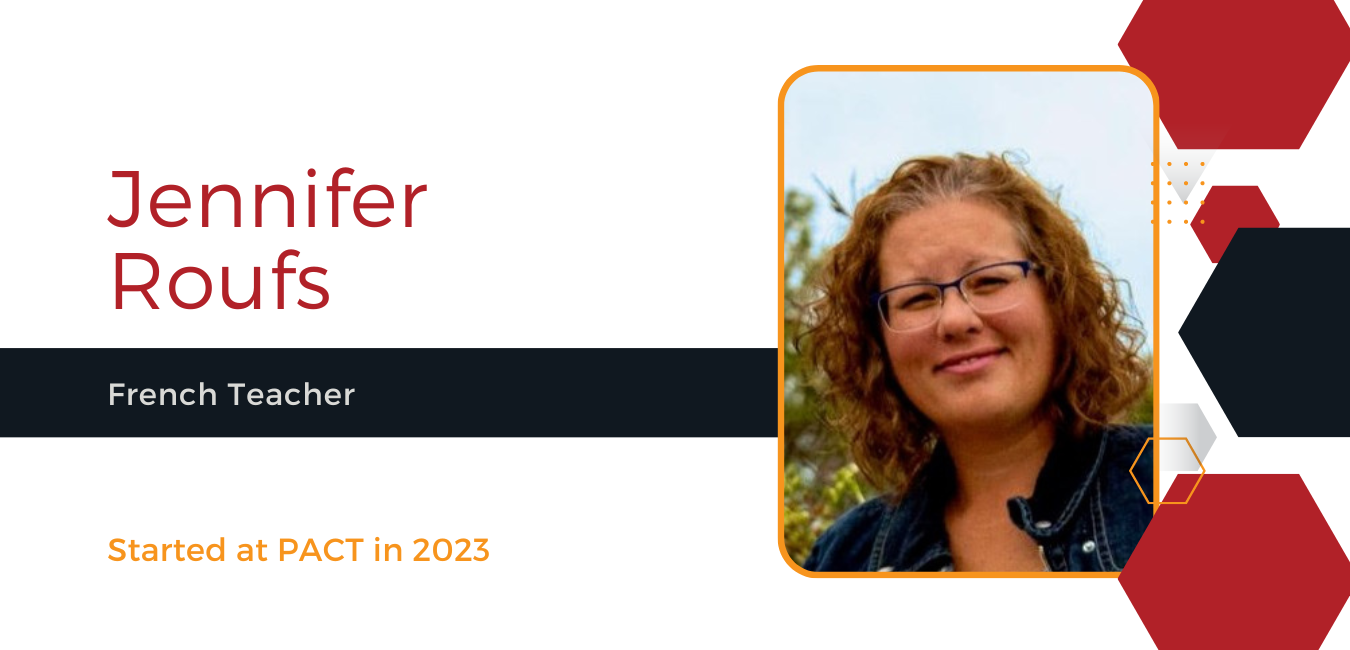 PROFESSIONAL EXPERIENCE
She has been teaching at a small private school in Blaine for the past seven years. She has taught many subjects, including French, History, Science, Life Skills, Critical Thinking, and PE. Before that, she owned and ran a trucking company!

In her younger days, she worked in miscellaneous jobs - factory worker, office manager, administrative assistant, bookkeeper, and car maintenance tech. She has a lot of diverse working experience!
EDUCATION
B.A. French Studies, University of Minnesota - Twin Cities
LIFE OUTSIDE PACT
Born in Mitchell, SD (yay - Corn Palace!) but moved to Minnesota as a child. Ms. Roufs is the oldest of four girls and had one cocker spaniel growing up. Today, she has one lovely husband, three amazing kids, and two adorable cats. She enjoys spending time with family and friends, camping, hiking, downhill skiing, traveling, and doing any adrenaline-inducing activities (skydiving, paragliding, zip lining, waterfall/cliff jumping, white water rafting, etc.).
FAVORITE THING ABOUT PACT
Loves the focus on character and academics. Also, every teacher, administrator, and support staff she's encountered so far has been very friendly and helpful!
OTHER WAYS INVOLVED at PACT
PACT parent who will be cheering on sports/drama teams!
AREAS of EXPERTISE
A curious person, constantly learning new things - now full of tons of random information!
Can talk the hind leg off a mule, at least according to my Grandma - has yet to confirm with a mule.
FAVORITE QUOTE
People don't care how much you know until they know how much you care.