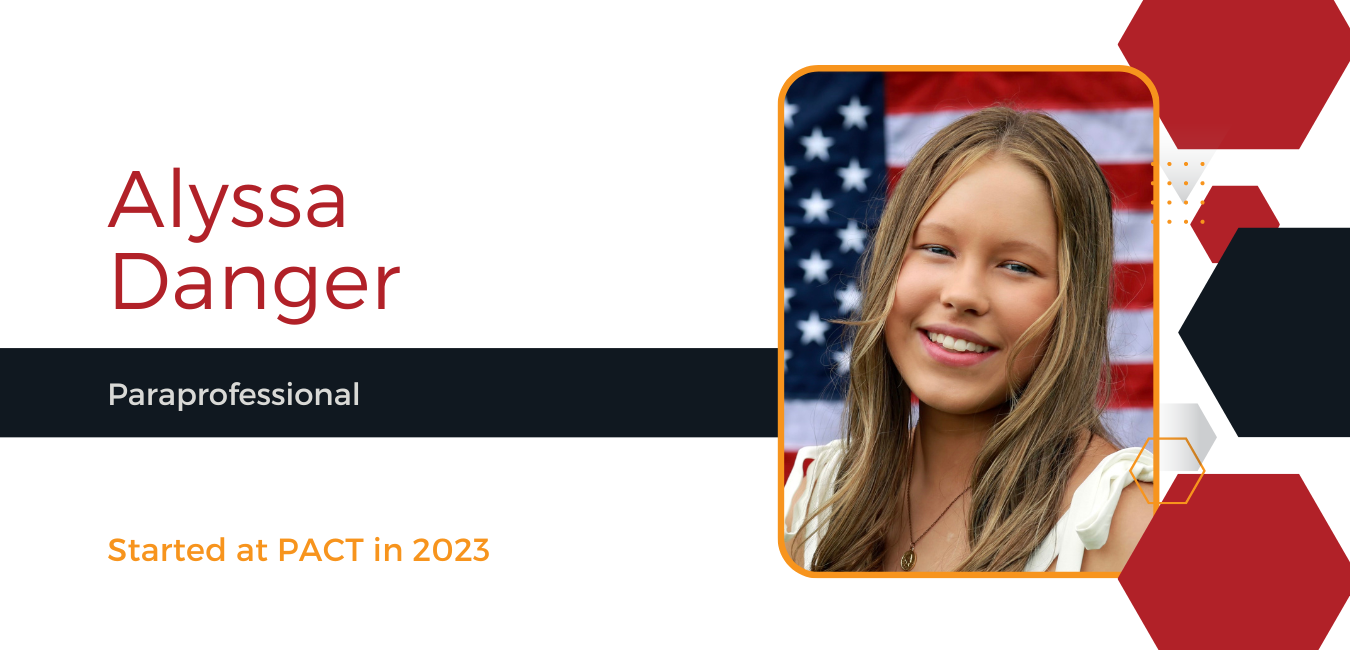 PROFESSIONAL EXPERIENCE
Experience working with toddlers through Elementary school-aged children.
EDUCATION
HS Diploma, PACT Charter School
Degree, Liberty University (in progress)
CERTIFICATIONS
CPR/First Aid Certification
AREAS of EXPERTISE
Loves working with students and helping them succeed academically, developing study groups for middle and high school students.
FAVORITE THING ABOUT PACT
The close-knit community, character building, and great teachers that she has learned a lot from.
OTHER WAYS INVOLVED at PACT
PACT Alumna, class of 2023
Former PACT athlete and a supporter of PACT sports teams.
LIFE OUTSIDE PACT
Her family consists of her dad, mom, and younger sister.
She likes to hang out with her family and friends, paint, bake, journal, read autobiographies, and watch sports, especially WILD hockey.
She likes going to MN Twins games, going to her sister's sporting events, attending concerts, and listening to country music.
FAVORITE QUOTE
Our identity has less to do with who the world says we are and more to do with who God is and who he says we are.