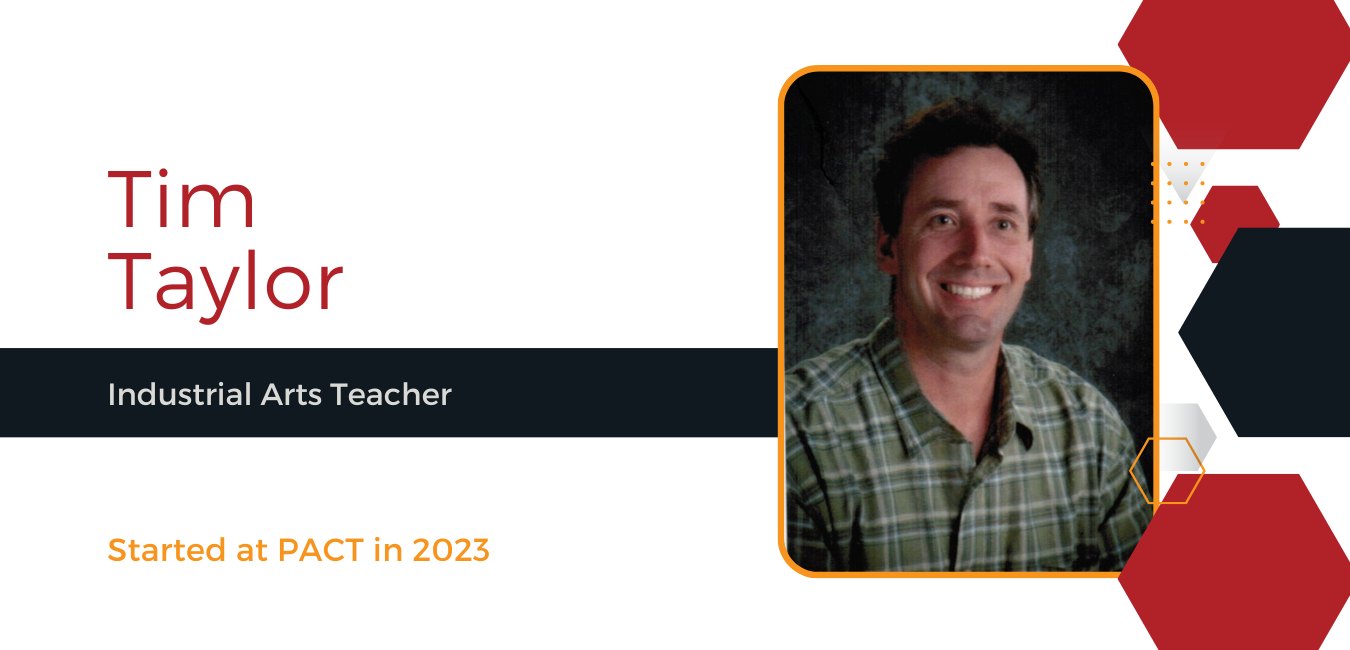 PROFESSIONAL EXPERIENCE
Mr. Taylor brings three decades of experience. He has taught in a variety of schools throughout his career. His first position was in the inner city of Los Angeles County, at Paramount (neighboring city to Compton and Watts). He went from that school to the second-smallest school in Minnesota, Stewart. The graduating class that year was eleven. He was tenured in Stewart, St. James, Forest Lake, and Osseo. Within those schools, he has taught Industrial Technology grades 6-12 and participated in various afterschool activities, including coaching wrestling, basketball, track, softball, tennis, student yearbook, and high mileage club.
EDUCATION
Educational Specialist (EdS) Degree: Administration, St. Mary's University (in progress)
Master of Business Administration (MBA) Curriculum and Instruction, Hamline University
B.S. Manufacturing Engineering Technology and Education, St. Cloud State University
AREAS of EXPERTISE
An expert car builder who keeps busy building cars. He has repaired damaged late-model cars and worked on interesting collector cars. He is a car nut! So much so that he had to have a Pro Ten Spot welder, and the closest he could find was in New Orleans, so he made a trip down there to get it. Now, he can do seam welding in a car like in the factory.
He has been a general contractor licensed with the State of Minnesota. Building houses from the ground up was his profession.
On a fun note, he enjoys canning jam and pickles. He loved eating them and learned to can when he was a kid. He continues the tradition with his kids of going to the strawberry farm to pick berries.
FAVORITE THING ABOUT PACT
"It was "wow" when I saw the school. PACT has accomplished so much, and the quality is amazing. I remember when I was in Forest Lake Schools, and charter schools were beginning. PACT is a dream coming true!"
OTHER WAYS INVOLVED AT PACT
Is going to be involved with the planning and building team to create an industrial technology program.
LIFE OUTSIDE PACT
Mr. Taylor has three wonderful kids, Sydney, Spencer, and Charlotte, and a lovely wife, Sara. They live in Blaine, Minnesota.

They have a pet menagerie, including one duck, one chicken, two conures, one bearded dragon, fish, two Irish Water Spaniels, and a jumbo rat.

He enjoys spending time with his family and friends, and on weeknights, he officiates basketball and softball games. His daughters play basketball, softball, and volleyball. His youngest girl is a pitcher, and his son is in training to play high school basketball this fall. In his spare time, he enjoys fishing and four-wheeling with his kids.
FAVORITE QUOTE
Happiness isn't getting what you want; it's wanting what you got.