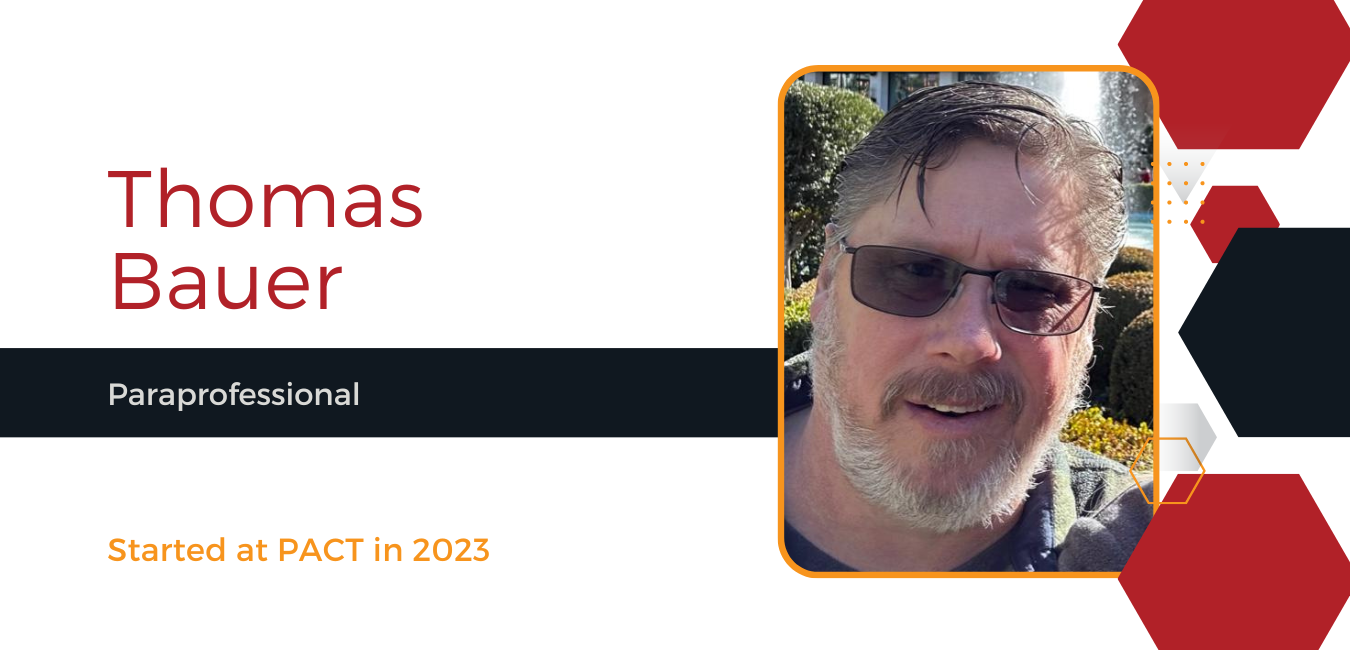 PROFESSIONAL EXPERIENCE
After high school, he served in the US Air Force for four years. After the military, he went into retail management. In 2013, he relocated with his family to the Brainerd Lakes Area, where he made a career change and started his career as a Special Education Paraprofessional. This has been the most rewarding career with his transfer to Little Falls in 2021 and then to Ramsey in 2022, where he was a Paraprofessional in Elk River at Lincoln Elementary.
EDUCATION
After high school graduation, attended Black Hills State University for two years before joining the US Air Force.
FAVORITE THING ABOUT PACT
Hearing what a wonderful reputation PACT has within the community. Very excited to be a part of this amazing culture!
LIFE OUTSIDE PACT
Mr. Bauer lives in Ramsey with his wife and two dogs, Itsy and Lily. He loves watching all Minnesota Sports but the Minnesota Vikings are his favorite, with the Minnestoa Wild coming in as a close second. His stepson lives in Little Falls, Minnesota, and their youngest son is starting his first teaching job in Marshall, Minnesota.
FAVORITE QUOTE
If you live to be 100, I want to be a hundred minus one day so I never have to live one day without you.