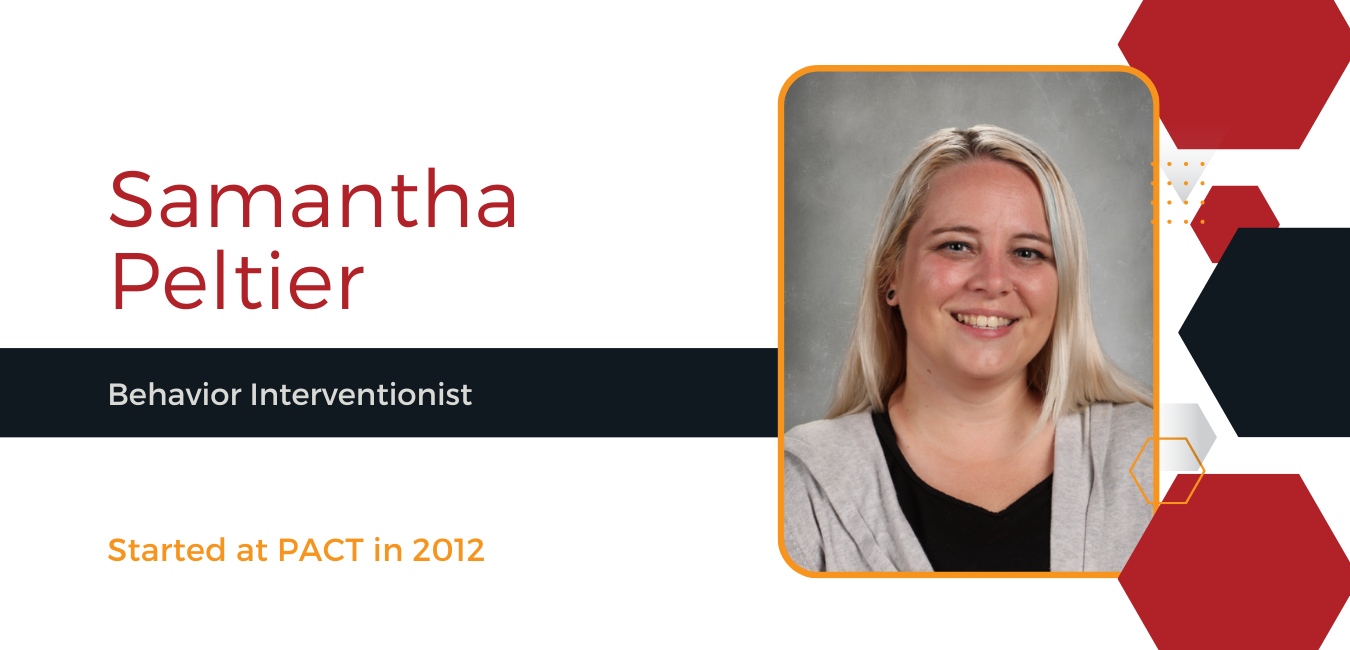 PROFESSIONAL EXPERIENCE
Taught K-5 Grade at Minnesota Virtual Academy
Taught grades 5 and 6 at PACT (2012-2023)
EDUCATION
M.S. Eductional Psychology, Capella University
B.A. Elementary Education with Preprimary Emphasis, Bethel University
AWARDS
PACT Faculty Award: Connector (2023)
FAVORITE THING ABOUT PACT
Loves the character emphasis. Parents really partner with teachers to raise kind, compassionate human beings.
OTHER WAYS INVOLVED AT PACT
SPECIAL SKILLS
Elbows are double-jointed and can do the splits
LIFE OUTSIDE PACT
Ms. Peltier loves to spend time with her family, especially her niece and nephews - Cassie, Cole, and Carter. She's an avid fan of the Minnesota Wild and the Washington Capitals. She likes to craft and loves making things with her Cricut and crocheting. She also loves spending time outside swimming, riding her bike, and going for walks. She especially loves Mountain Dew, Olive Garden's fettuccine, and Butterfingers.
FAVORITE QUOTE
If you think you are too small to make a difference, try sleeping with a mosquito.