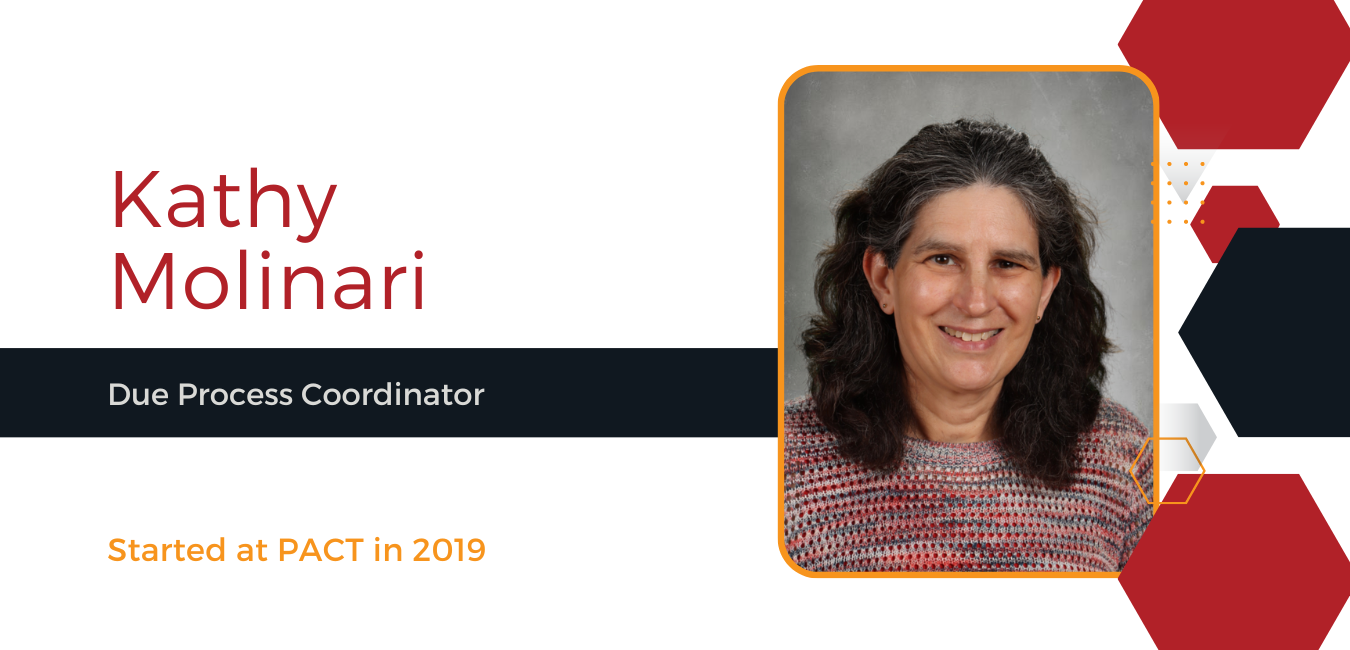 PROFESSIONAL EXPERIENCE
After graduating with a B.A. in Elementary Education, Ms. Molinari subbed at many area districts to complete the requirements for a Minnesota Teaching license. She took several years off to stay home with her children before returning to the classroom. 

She has worked at Crown Christian School (6-8), Westwood Elementary (3 & 4), and Spectrum Charter School (Para & Resource Manager). She returned to school while working at Spectrum to get an ASD Special Education license which led to a position at Cambridge Primary School as their ASD teacher (K-2).

Due to a health condition, Ms. Molinari had to resign from Cambridge. While recovering, she subbed at PACT Charter School which led to a position as an In-House Substitute.
LIFE OUTSIDE PACT
Ms. Molinari spends her free time with her family (husband and two boys). She also reads and works on counted cross-stitch projects, and learning how to bead jewelry.
FAVORITE THING ABOUT PACT
Loves the atmosphere at PACT! The staff and students are dedicated to academics and character development.
EDUCATION
B.A. Elementary Education, Trinity International University
Graduate courses in Special Education License in ASD, Concordia University-St. Paul
AREAS of EXPERTISE
Love to organize herself and others who ask for help
A TEAM player
FAVORITE QUOTE
There are far better things ahead than any we leave behind.