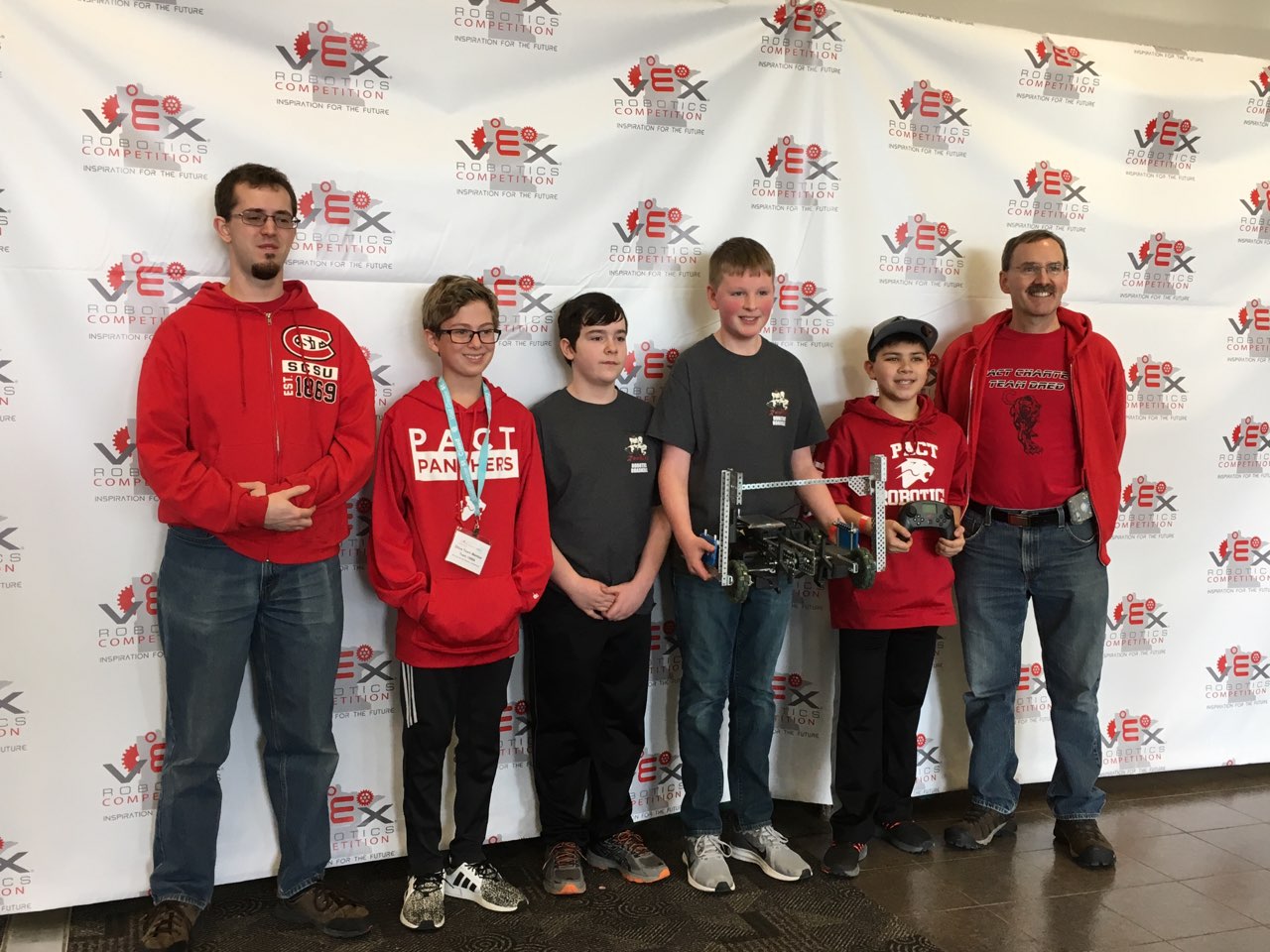 These guys right here are 4th in the state of Minnesota!

The PACT middle school robotics team make it to semi-finals at the state robotics tournament on February 2, 2019 and placed 4th out of 60 teams. 
Congrats to Gavin DeRung, Dylan Weakly, Ethan McDermott, Danny Rosenthal, Coach Tim Atkinson and Assistant Coach Alex Atkinson!