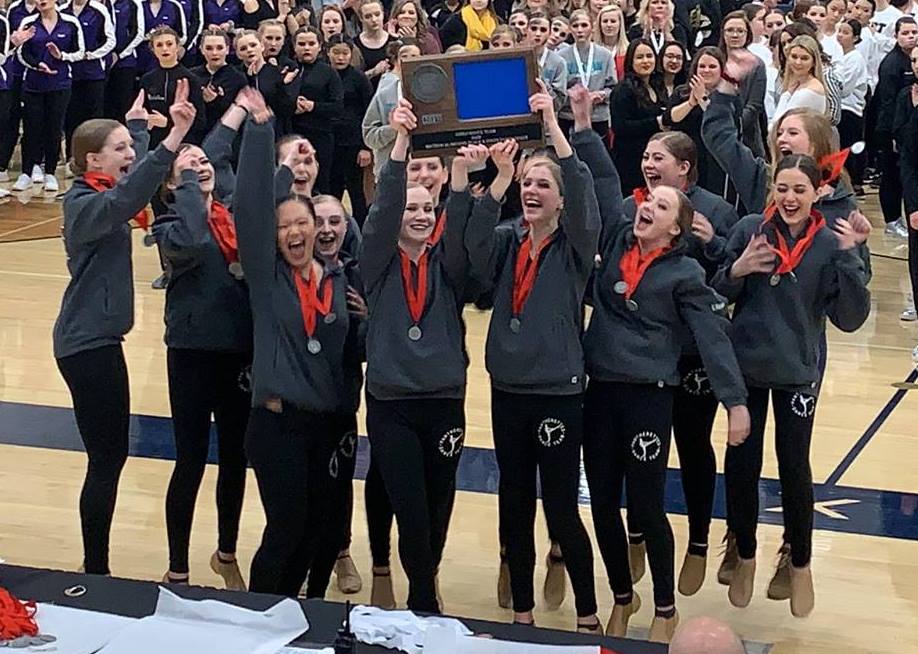 By Christine Erntson, marketing and communication coordinator
February 11, 2019 | 9:15 p.m.
The PACT Pantherettes Dance Team is headed to the state dance tournament after finishing second in both kick and jazz at sectionals on February 9. This is the fifth time PACT has qualified for State in Jazz since 2014, and the third time they have qualified in Kick.

The MN State High School League Dance Team Tournament will take place at Target Center in downtown Minneapolis February 15-16, and will be streamed live online.
Here are the tournament details:
Schedule  |  Jazz Order of Performance  |  High Kick Order of Performance  |  Online Tickets
2018-2019 PACT Pantherettes Dance Team Members 
Dancers: Clare Novak, captain '20; Jaida Schweiger, captain '19; Josie Breitzmann '20; Samantha Brickman '20; Amanda Hanson '22; Eliana Hanson '19; Amara Kolles '24; Claudia Mann '20; Mia-Rose Peters '20; Lexi Priolo '23; Claire Strobush '20; and Kyra Warner '22

Manager: Elsie Nudd '19

Coaches: Susan Schweiger; Kelsey Field '14; and Josie Burton '14