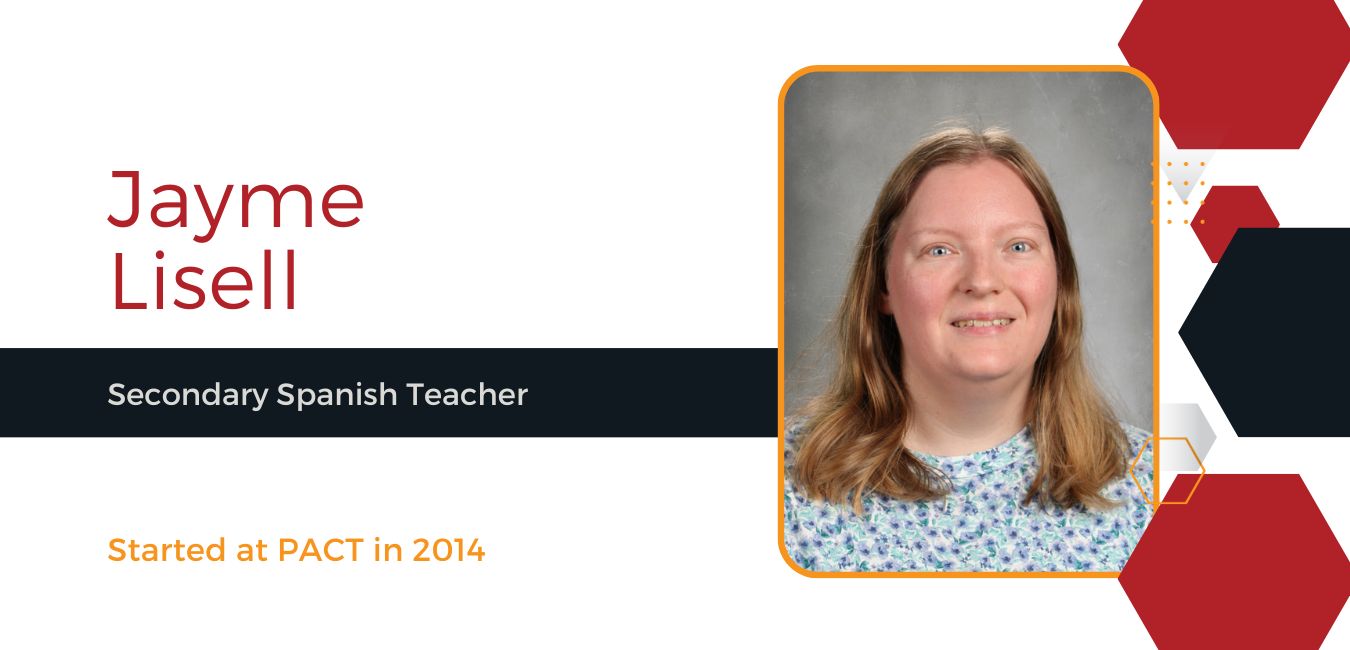 PROFESSIONAL EXPERIENCE
After graduating from Concordia College in 2009, Ms. Lisell worked for a year teaching high school Spanish in Pierz, MN, and then subbed in her home district in St. Francis, MN.

In 2011, she started working on her Masters' degree in Spanish Literature through St. Louis University in St. Louis, MO, and Madrid, Spain. Her first semester she studied in St. Louis and then completed the rest of the program in Madrid. She finished all her classes in the spring of 2013 and then took a year to study for final exams which included a huge reading list in Spanish and an oral exam.

While studying, she worked as an English Language Assistant or auxiliar at a primary (elementary) school about 30 minutes outside of Madrid. It was awesome and she could have easily stayed longer, but once she graduated with her Masters' she figured it was time to come back to Minnesota.

So in 2014, she applied at PACT and has been teaching Spanish here ever since. She has taught Spanish 1, 2, and 3 at the high school level as well as 8th grade Spanish 1 and one year of 7th grade Spanish 1.
LIFE OUTSIDE PACT
Ms. Lisell has two cats, Stevie (Nicks) and Martie (Maguire), and yes, they are both named after the amazing singers. She sings alto in her church choir and enjoys watching mystery crime shows like The Mentalist and NCIS but also loves a good drama. (This Is Us is her favorite!)

She likes to play Super Mario games on her Nintendo Switch and play a little bit of guitar.

She loves listening to music and jamming along with a good song. Her favorites are mainly country singers (The Chicks, Brad Paisley, Taylor Swift) but also loves bluegrass music and some pop singers.
FAVORITE THING ABOUT PACT
The people. Everyone involved supports our efforts to teach our students the best way possible. Students, parents and administration are open to new ideas and ways of teaching, and I love that I am able to teach in a way that I know will benefit our students in the long run by helping them to acquire Spanish in a caring, supportive environment.
EDUCATION
M.A. Spanish Literature and Linguistics, St. Louis University
B.A. Spanish Education K-12, Concordia College - Moorhead
AREAS OF EXPERTISE
Speaking Spanish really fast
Loves to sing and (try to) make music
Amateur guitar player
FAVORITE QUOTE
A world without music is is like a world without air.