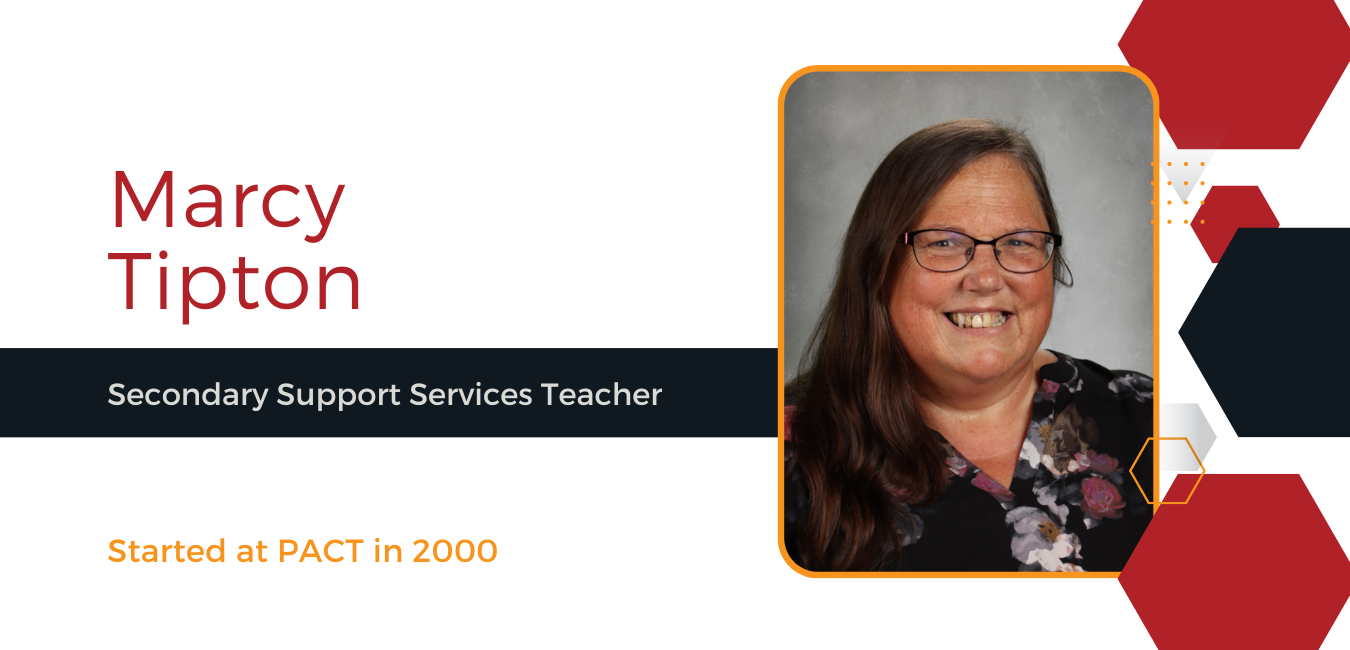 PROFESSIONAL EXPERIENCE
American Express
Northside Christian School
Zimmerman Elementary
Spectrum High School
Wyoming Elementary
PACT Charter School 16 years - ESY, and grades 1, 2, 5, and 6
LIFE OUTSIDE PACT
Ms. Tipton has five grandchildren who she enjoys spending time. She has two step-daughters and three sons. Her sons all attended and graduated from PACT!

Her step-daughter, Alisha, works in manufacturing and lives with her husband and two children in Grantsburg Wisconsin. Her step-daughter, Mareisa, works at Americinn and lives in Fergus Falls with her husband and two boys. Her son, Joshua, is a machinist and lives in Ramsey. Her son, Matthew, works at Ameriprise and lives in Blaine. Her son, Caleb, is in the Navy and stationed in San Diego where he lives with his wife and daughter.
FAVORITE THING ABOUT PACT
She loves that PACT truly puts students and their families as well as teachers first.
WAYS INVOLVED at PACT
Formerly a PACT teacher, parent, and Board member. 
EDUCATION
B.S. Elementary Education, Minnesota State University Moorhead
Graduate work in Special Education
AREAS of EXPERTISE
Teaches swimming
Has coached drama and gymnastics
FAVORITE QUOTE
He is no fool who gives what he cannot lose to gain what he cannot lose.