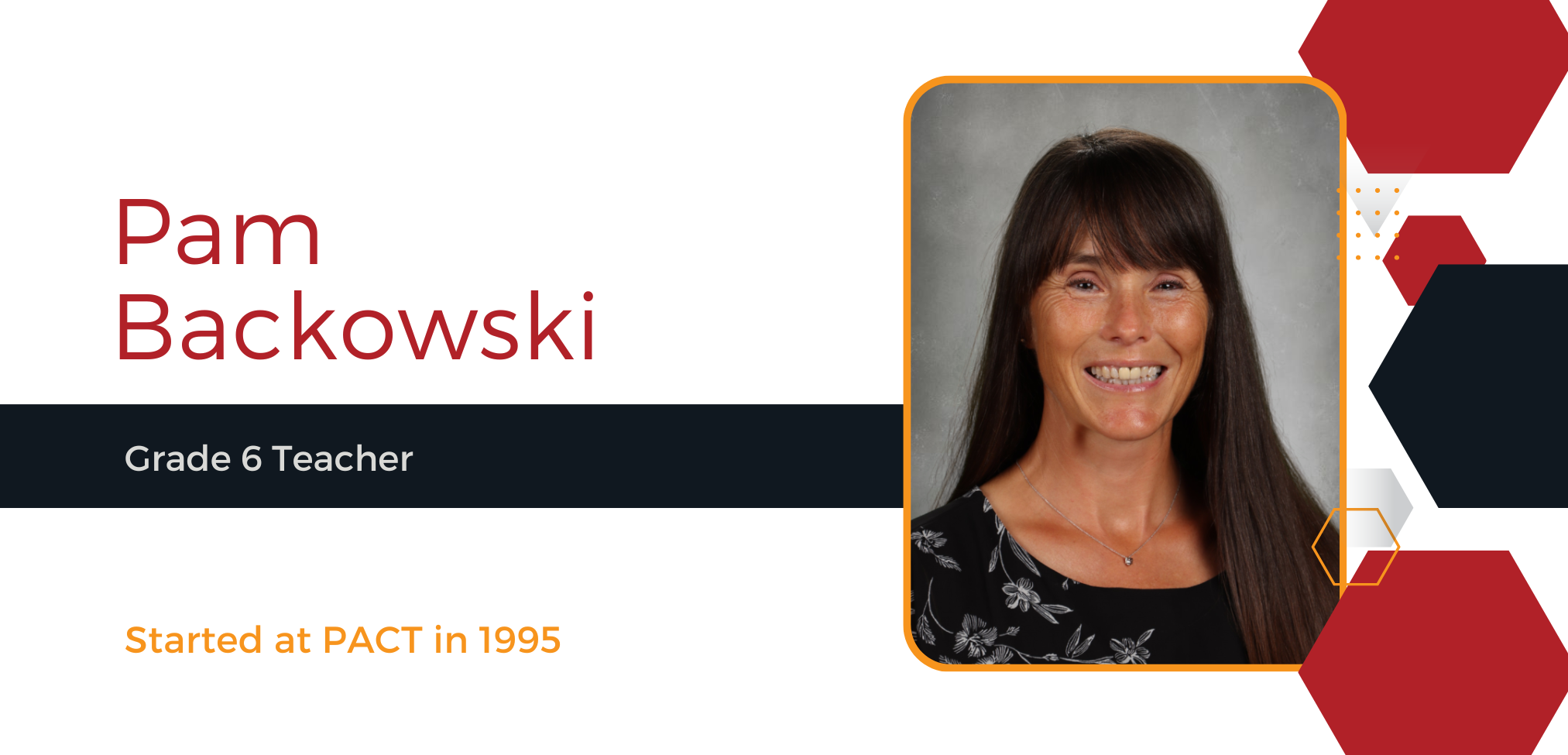 PROFESSIONAL EXPERIENCE
Ms. Backowski taught 1st grade for three years at Mississippi Elementary in Coon Rapids. Since coming to PACT in 1995, she has taught all elementary grades but found her passion is 6th grade.
LIFE OUTSIDE PACT
Ms. Backowski is the proud mother of three great sons. She has married to her best friend, Marc, for 26 years. Now that their boys are grown they spend their time together golfing, fishing and hiking.
FAVORITE THING ABOUT PACT
When hired at PACT, her husband told her to work at PACT until able to get back in the district. By December of that year, he told her never to leave. More than 25 years later, she has no intentions of ever leaving. The families are what keep her here. PACT is full of parents who care not only for their children but for everything that impacts them in their lives - including their education. It is hard to imagine a better place to work every day. She truly loves this school and what it stands for.
OTHER WAYS INVOLVED AT PACT
All three of her sons attended PACT
Has served on the PACT School Board of Directors, as Board Chair
Golf team coach. 
EDUCATION
B.A. Elementary Education (grades 1-6), St. Cloud State University
FAVORITE QUOTE
Kids don't care how much you know until they know how much you care.