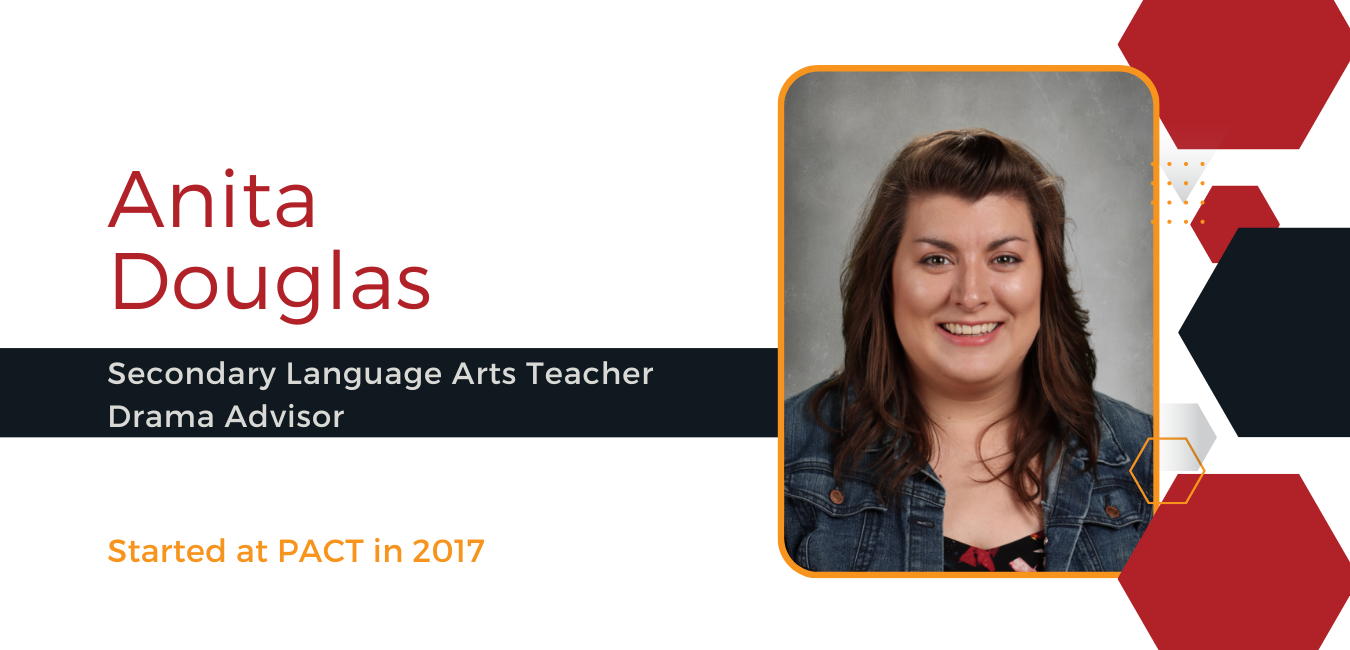 LIFE OUTSIDE PACT
Ms. Douglas was raised in Cambridge, Minnesota, as the daughter of an artist/set designer and a pilot/marine biology enthusiast.

Because of her parents's diverse interests, she grew up loving a variety of things from creatures both large and small, to being in the great outdoors, to painting, to reading about grand adventures. To this day, she still loves reading, writing, painting, and spending time with her dog, Emma, outside.
FAVORITE THING ABOUT PACT
The freedom to be able to design the very best curriculum that plays to our strengths as educators and truly allows students to receive a fantastic education that is rooted in their teachers' individuality, their sense of creativity, and innovation. We can tailor our curriculum and instruction to the student body that we truly get the opportunity to know from having them in small class sizes in one building from year to year. It is truly a one-of-a-kind place to both work and learn.
OTHER WAYS INVOLVED at PACT
Head coach of the PACT Drama Team
EDUCATION
B.S. Secondary Communication Arts Education, North Central University
FAVORITE QUOTE
Find out who you are and do it on purpose.