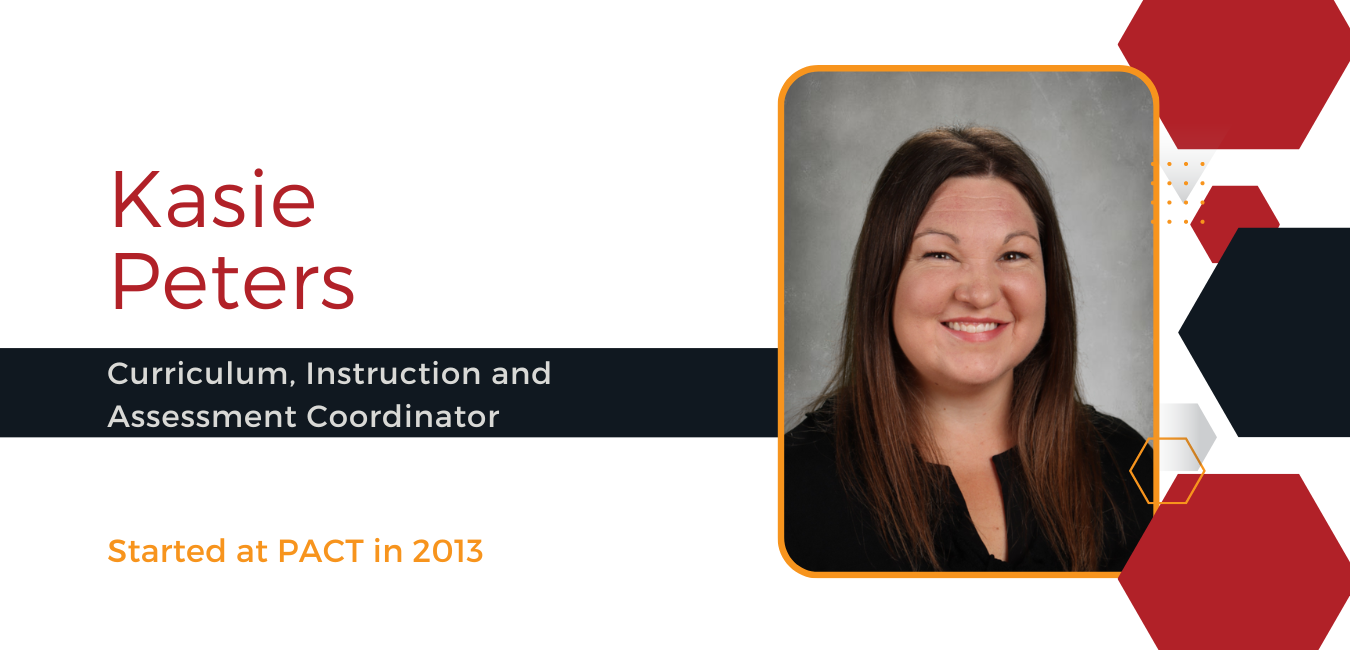 PROFESSIONAL EXPERIENCE
Taught 4th grade before landing in Kindergarten for 10 years!

PACT Curriculum Instruction and Assessment Coordinator (current)
LIFE OUTSIDE PACT
Ms. Peters and her family live in Elk River. With her husband (Dan), they have three children: Evelyn (11), Gianna (6), and Bennett (3). They have chickens, rabbits, and cats and are working towards getting some goats and a puppy. She loves to cook and bake with her kids, and they enjoy spending lots of time gardening and playing outside.
FAVORITE THING ABOUT PACT
PACT is a place where we can all take part in making the education of children unique and different. I love the great relationships I have been able to build with staff and parents and students.
OTHER WAYS INVOLVED at PACT
PACT parent
Chair of District Advisory Committee
Very involved in committees since starting at PACT
EDUCATION
M.A. Educational Leadership, Concordia University - St Paul
B.S. Elementary Education and Biblical Studies, with a minor in Pre- Primary Education, Northwestern University - St Paul
FAVORITE QUOTE
What we are ethically called to do is create a safe space in our schools and classrooms where all students can walk in and, for that day or hour, take off the crushing weight of their armor, hang it on a rack, and open their heart to truly be seen.