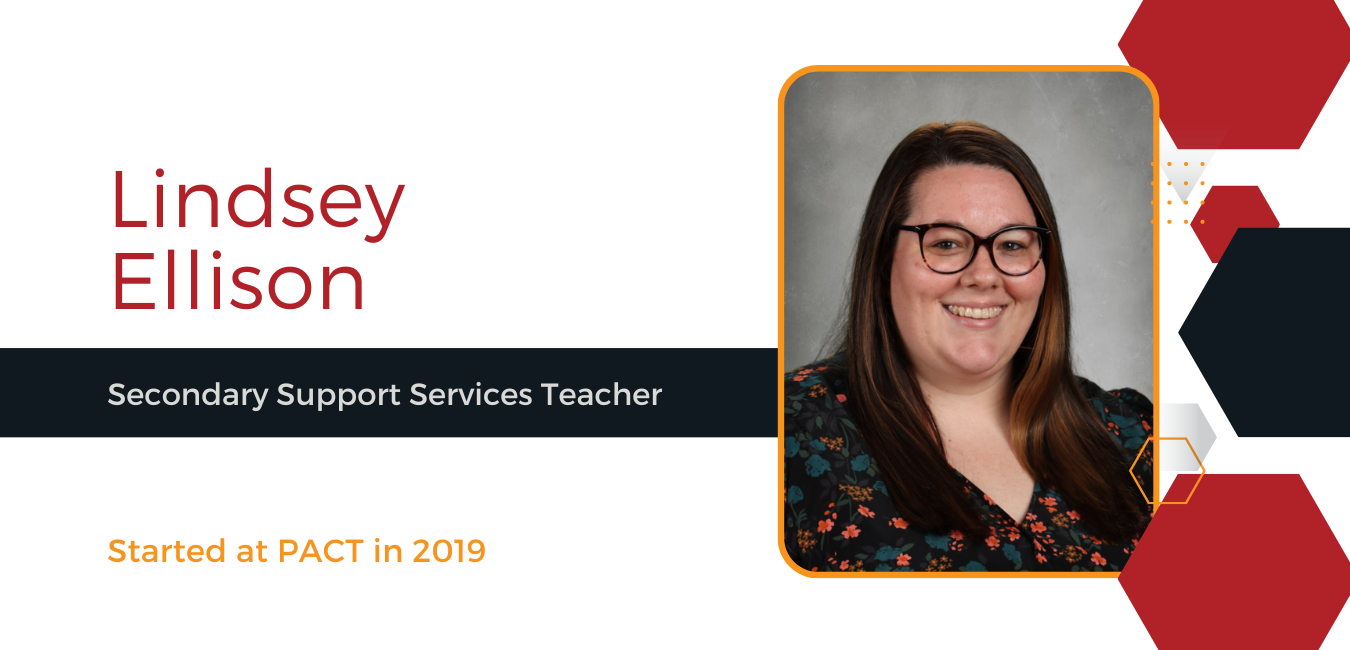 PROFESSIONAL EXPERIENCE
In Florida: Ms. Ellison taught a combined class of Kindergarten and grade 1 for one year, then taught a combined class of grades 4 and 5 for two years.
In Minnesota: Ms. Ellison was a para for the first half of the school year before working in her current position. 
LIFE OUTSIDE PACT
Ms. Ellison loves to travel and experience new things. She has dreams of having a hobby farm, and she can spend hours crafting and making things. She visits home, Florida, roughly every three months.

She loves the Minnesota snow!
FAVORITE THING ABOUT PACT
The amazing coworkers and supportive administration. The students are pretty awesome, too!
OTHER WAYS INVOLVED at PACT
PACT School Board of Director
EDUCATION
B.A. Elementary Education and Exceptional Student Education, Flagler College
A.A., Tallahassee Community College
SPECIAL SKILLS
Ability to talk with anyone and people will tell their whole life story.
Tons of random knowledge on a variety of topics.
Hoarder of craft supplies.
Laughs at own jokes.
Really keen on detective work.
FAVORITE QUOTE
Every child deserves a champion; an adult who will never give up on them, who understands the power of connection and insists that they become the best they can possibly be.