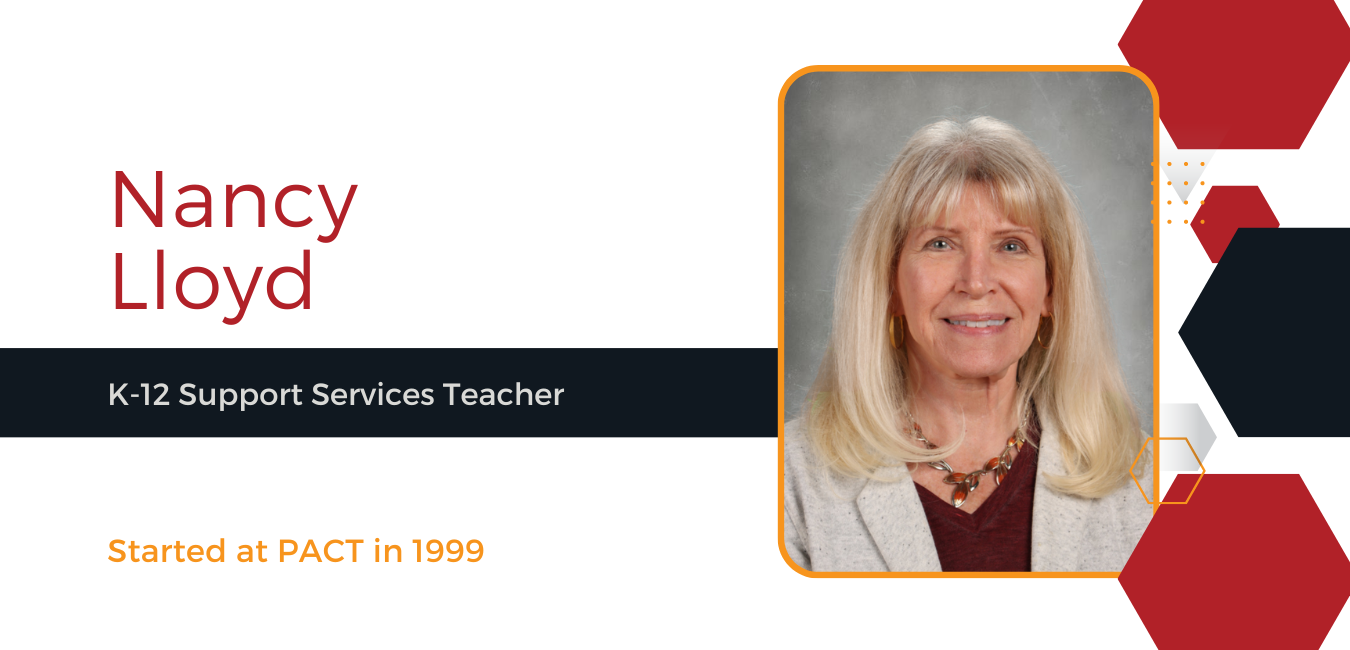 PROFESSIONAL EXPERIENCE
One year at Bass Lake Elementary for the 1998-1999 school year.
Hired at PACT in August of 1999 as an elementary special education teacher K-6 and then when more special education teachers were hired she worked only with grades 5/6.
For the past several years, she has not worked in a teacher role, but tests students K-12 and writes evaluation reports.
LIFE OUTSIDE PACT
Ms. Lloyd has a daughter and a 6-year-old granddaughter. She watches her granddaughter Friday and Saturday every week.

Her dog, Mitzy, is a ShiPoo who is 11 years old. She likes to garden, read, do arts/crafts, go on walks, take granddaughter to the park and the lake, and go to garage sales/thrift stores. She collects rocks and bears.
FAVORITE THING ABOUT PACT
The sense of community, staff commitment, and the students.
OTHER WAYS INVOLVED at PACT
Former parent of 2003 PACT graduate
Has served on various committees over the years
EDUCATION
M.A. Special Education, SLD, E/BD, Bethel University 
B.A. Teaching(Pre-K, K-6), Crown College 
AWARDS | CERTIFICATIONS
Certificate in Bible from Northwestern College
SPECIAL SKILLS
Played the flute, was in Karate, volunteered for overseas service in Germany (worked in a bookstore at a small Castle and provided books and music at concerts and US Army bases), and then worked in Israel, and also worked as a pre-school teacher for over a year in Cyprus.
FAVORITE QUOTE
We are what we repeatedly do. Excellence, therefore, is not an act but a habit.